Italy: Vintimiglia

The food market on Friday is not to be missed : everything half price smoked ham, parmigiani, Local drinks and ice creams, leather shoes: do not take the risk to buy in the street cheap copies of Vuiton or Gucci, you ll be trapped at the border with a very high fine equivalent to the price of the real model !
Visit the old medieval city on the hill, still in poor condition but amazing for its character and old roman and medieval churches…
Menton :
Used to be called the city of the retired ... But things are changing and it's now a great medium size city with local shopping opportunities such has hand made lemon jams and provencal table ware, a casino, cinemas and soon to be opened the new Jean Cocteau Museum
Hotels in Menton:
http://www.parismarais.com/hotels-europe.php?zone=CoteAzurRegion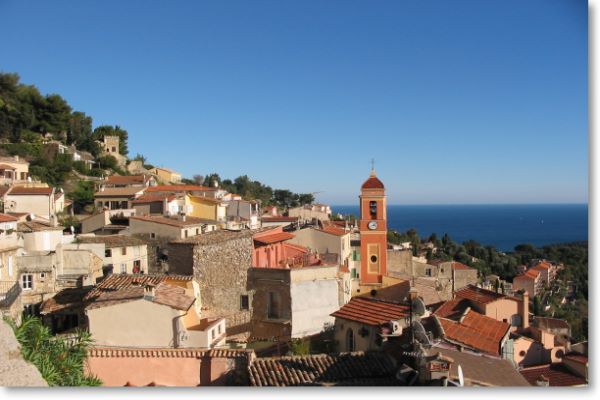 Roquebrune Cap Martin ( between Monaco and Menton)
Vista Palace Hotel
On its eagle's nest 333 meters above overlooking the Principality of Monaco and the Cap Martin, the breathtaking "Vista Palace Hotel" has an extraordinary history…
Built in 1870, the "Vistaero" presages what would become a remarkable destiny. Originally a tea room, later it was transformed into a hotel to adapt to the changing times. In 1986 it became a 70 room palace known as the "Vista Palace Hotel".
Recognized for its excellent position dominating the Mediterranean from the Grimaldi Rock to the Ligurian Coast, the "Vista Palace Hotel" offers one of the most spectacular views on the French Riviera. Combining comfort and quality service, the hotel offers a feeling of being somewhere special. From the moment you arrive our friendly staff will look after your every need. All our rooms have spectacular views, our discreet suites with private pools, a fitness centre, a terraced garden, and a private helipad provides business friendly access, or "something more romantic"! Directly from Nice Côte d'Azur Airport or the heart of Monaco.
http://www.parismarais.com/hotels-europe.php?zone=CoteAzurRegion
Read past newsletter and enjoy the most amazing view on the Riviera
http://www.parismarais.com/newsletter/2011-02-21/index2.htm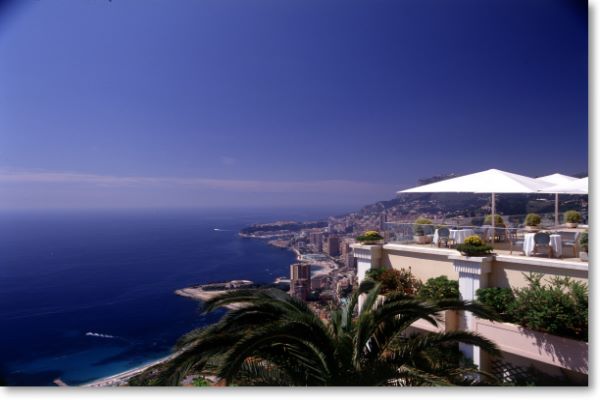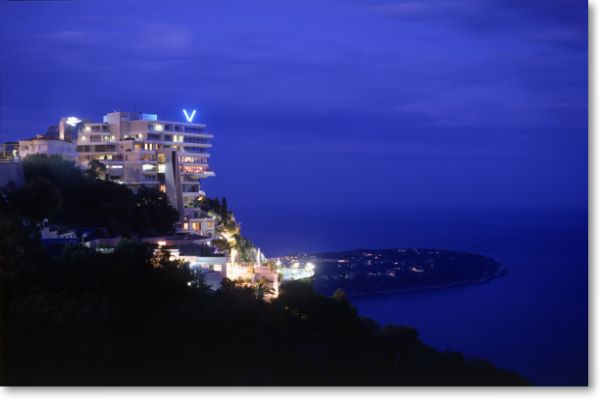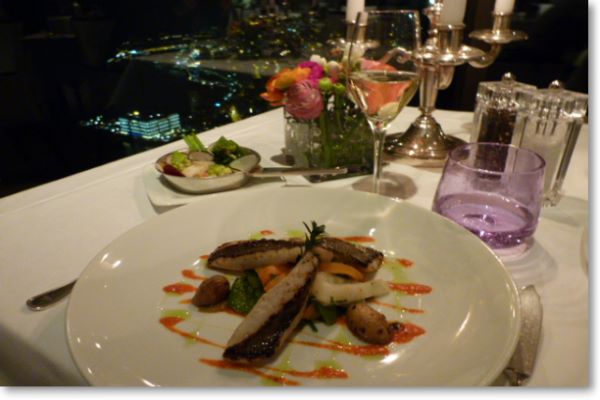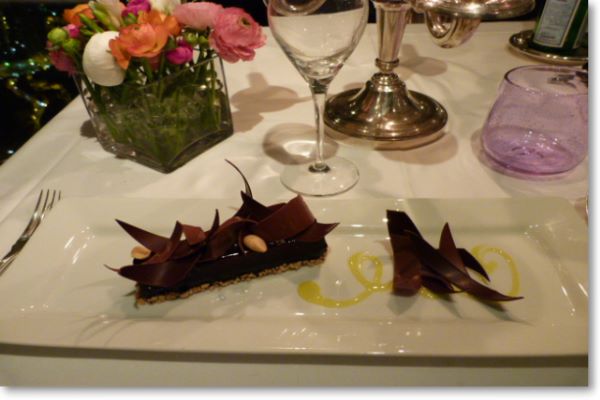 Restaurant : le Vistaero
The Vistaero gastronomic restaurant is not only amazing for its view but for the originality of its cuisine ( try Filets de Saint Pierre with vegetable casserole, fabulous chocolate cake ) and great service , Evening menu for less than 50 euros. Champagne Drappier they are serving is particularly divine.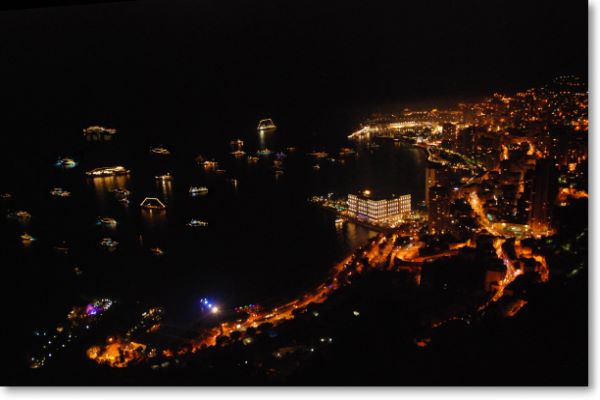 Monte Carlo and Monaco city
Stars 'n bars : the friendly and affordable American restaurant on the harbour
http://starsnbars.liferiviera.com
Le Saint Nicolas : Next to the cathedral, the cheapest restaurant with a terrace you can find and enjoy a very decent menu at less than 20 euros including mixed fried seafood
6, rue de l' Eglise - 98000 – Monaco Ville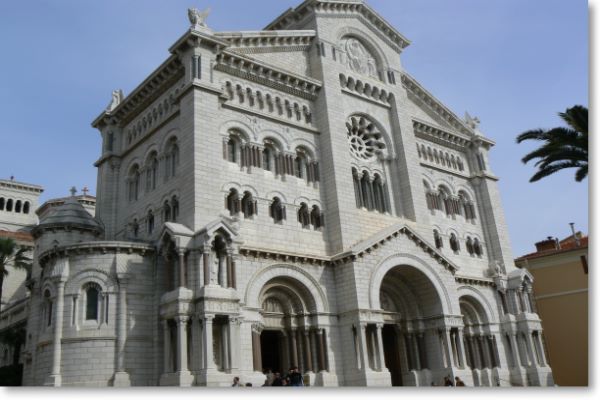 La rose des vents : the sea food place…we adore it !
http://www.larosedesventsmonaco.com
Buddha Bar : new in Monaco, more chic and glamorous than the Paris one of course!
http://www.visitmonaco.com/fr/L%27actu/News/Ouverture-du-Buddha-bar-à-Monaco
Le Louis 15 : Alain Ducasse most VIP address in the fabulous Hotel de Paris
http://www.hoteldeparismontecarlo.com/Le-Louis-XV-Alain-Ducasse%2C48.html
Café de Paris : The institution to watch the VIP's and the most amazing collection of Rolls Royce and Ferrari – à la carte around 50 Euros
http://www.montecarloresort.com/Esprit-Brasserie.html

Le Saint Benoit : Best terrace overlooking Monaco Harbour and decent prices
http://www.monte-carlo.mc/lesaintbenoit
La Rascasse : Vip sea food restaurant and bar
http://www.larascasse.mc/larascasse.php
La Vigie : During the sad years of the Nazi occupation, this place was Monaco's "Kommandantur" headquarters. Then it was abandoned and presumed haunted for several years before Karl Lagerfeld bought it for himself in the 80s. But he didn't come down enough and resold it just a couple of years later to the Société des Bains de Mer. They revamped it and made a fantastic restaurant and club house attached to the famous Monte Carlo beach Hotel recently repainted and completely refurnished. La Vigie is now one of the top restaurants in Monaco.

Do not even try to get a hotel for the Prince's wedding week. The first week of July everything is already sold out… but you may find something in other cities like Nice where there is a larger selection of hotels.
All hotels in Monaco are top of the range, but you can get them at very affordable rates now with our special offers : Monte Carlo Bay where the great film " L'arnacoeur " with Romain Duris and Vanessa Paradis was shot, starts at 215 per night, Hotel Hermitage and Hotel de Paris at just around 250… dreams are affordable in low season.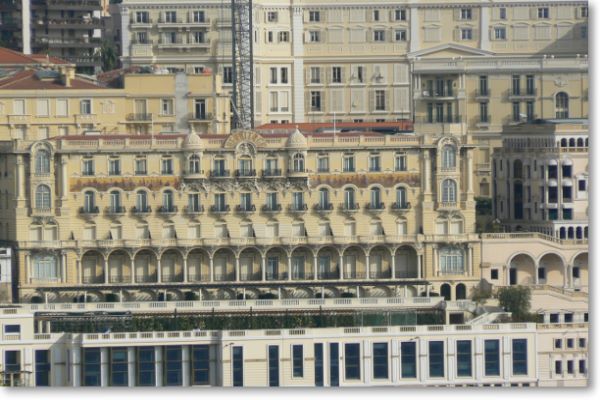 Book now!
http://www.parismarais.com/hotels-europe.php?zone=Monte-Carlo
Beaulieu sur mer
La Réserve : one of the top 10 hotels on the French Rivierra
http://www.parismarais.com/hotels-europe.php?zone=CoteAzurRegion

Villa kerylos : The unique copy of an antique greek villa, not to be missed as well as the following
http://www.villa-kerylos.com/en/kerylos/

Villa Ephrusi de Rothschild
http://www.villa-ephrussi.com/en/ephrussi/609-/
( you can rent it for privates parties and weddings)
Villefranche sur Mer
Riviera Experience apartments : my dear friend Shelley rents the best flats you can book on the cote d'azur, often fully booked – weekly only saturday to saturday - book many months in advance.
http://rivieraexperience.com/
mention parismarais.com when booking she' ll welcome you even better!
Institut de Français : The Chic and top level school to learn French under orange trees overlooking the see ( even if you re not a princess, you can access it)
http://www.institutdefrancais.com/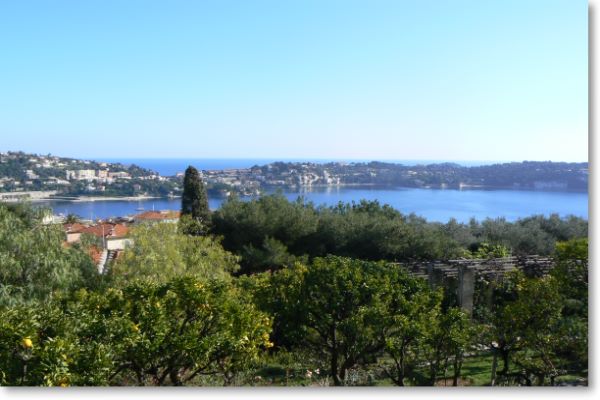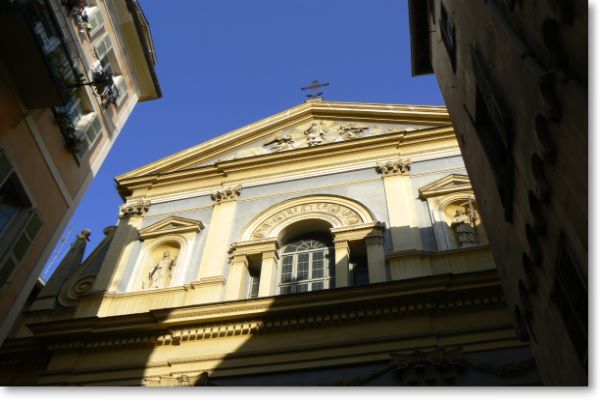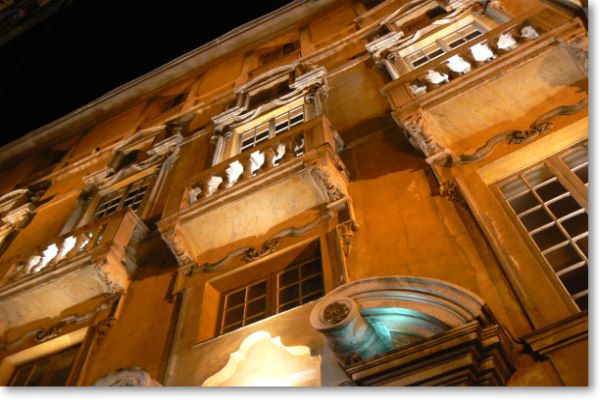 Nice
Cours Saleya in Old Nice : tons of restaurants, the flower market and antique market as well depending on the day. Next to old Nice who is just recently French… 160 years ago it was Italian and that's why it looks very much like old Genova or Roma… Do not miss the Palais Lascaris from 15Th century , the oldest medieval palace in town, now one of the City Museum.
Hotels : the top selection is naturally on parismarais.com, we love the Negresco, West end and Beau Rivage, but all our selected addresses are great!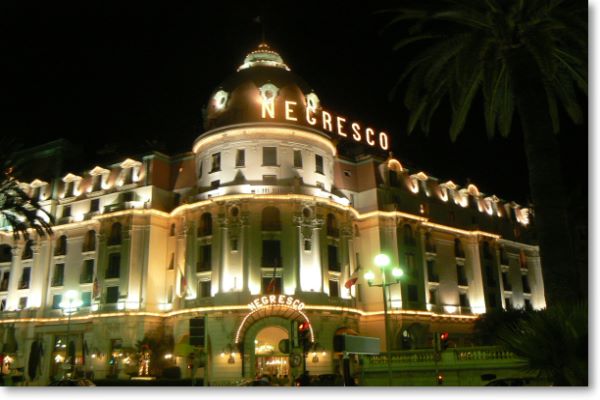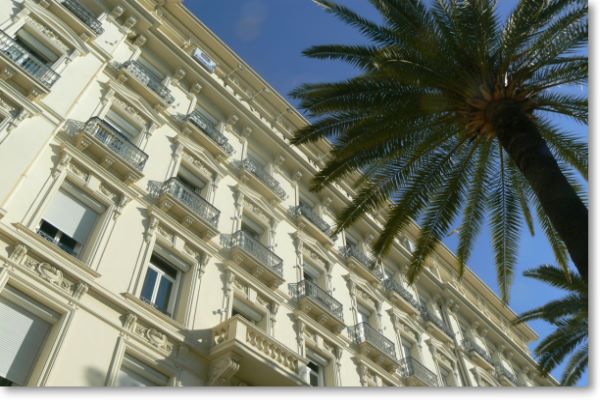 Book now the best rooms of the best hotels :
http://www.parismarais.com/hotels-europe.php?zone=CoteAzurRegion
Nice is also a very gay friendly city even if the scene is rather small, the new mayor is very cool and tolerant.
Find all the south of France gay addresses in Nous magazine
The South of France's best gay free magazine is where you'll find out everything you need to know day by day. Eric Seroul is the manager and he is very much committed to promoting alternative tourism on the Riviera as well as health care.
Top gay places in Nice :
Sauna and fitness: les bains-douches
Night Bar on the Promenade des Anglais: Le Fard (next to hotel West End)
Dating and video bar: Malabar Station, the friendliest one - open until 2:30 a.m.
Ty Jeff : coffee shop, day bar and small restaurant
Beach : Coco beach , under the fish restaurant that has the same name
Cannes
It s time to book your hotel now for Cannes festival in may as well as Monte-Carlo grand prix, do not wait, most hotels are already booked.
Best rates garanteed with parismarais.com
http://www.parismarais.com/hotels-europe.php?zone=CoteAzurRegion
Marseille
The Roman city who used to be called Massilia is worth to be discovered : Try the local fish soup and dish called "bouillabaisse" ( pronounce bu- ya- bess)
Hotels : cheaper than in most cote d'azur cities, it's also a much more popular and less upscale destination, but do not miss it.
http://www.parismarais.com/hotels-europe.php?zone=Marseille
Montpellier

The most parisian city just next to the famous beach resort of la Grande Motte and the historical city of Aigues-Mortes.

Aigues-Mortes
Restaurant and Hotel : Of course, the best hotel managed by Sir Henri The Cat, rooms from 85 euro in low season – fabulous gastronomic restaurant with 3 menus from 29 to 77 euros. One star Michelin. Stunning decor and service. Exquisite creativity of Chef Stephane Rouville. ( read article in French on our blog : http://www.parismarais.fr/blog/comments.php?y=11&m=02&entry=entry110215-185552 )
Et voila, c' est tout pour aujourd'hui !
Many thanks for their contribution to Damien, Villa Mazarin Paris, Fabien (and Henri, King of the cats) from Villa Mazarin, Aigues-Mortes, to Audrey and Salvatore from Vista Palace Hotel and to the SBM Société des Bains de Mer de Monaco, and to Alain Hirchfeld and Clémence Mathieu from Fast booking Hotel service who permited us to offer you such wonderful hotels at the best price.