Where else would you find a plane from the year 1900 in a 14th century church if not in Le Marais ?
Parismarais Newsletter
Issue 17, September 2006
http://www.parismarais.com
The ever-surprising Marais.
Bonjour Parismarais Readers,
After the heatwave of July and the rain of August, Paris is ready for Indian Summer and more comfortable temperatures. It's no wonder that September and October are two of the most popular months in the French capital.
At Parismarais, we have been receiving many requests from visitors wondering if the hotels in Le Marais are offering discounts in September. Actually, August was the time to find great deals on accommodations in Paris. September is « La Rentrée », the time of year when vacationers flood back into the city after their August holidays, and Paris is once again pulsing with life! It is also a popular time for trade shows and business meetings so most hotels are filled to capacity.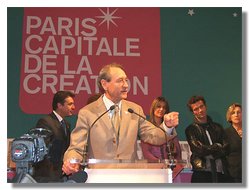 There is so much to see and do in Paris in September – the traditional fashion collections for Winter 2007 storm the catwalks … the World Car Show zooms in at the end of the month … Maison et Objet, one of the world's most impressive decoration and design shows for industry professionals is on display at the Parc des Expositions at Villepinte. This show is actually one of the many events taking place as part of « Paris Capitale de la Creation. »
Many of the Marais boutiques are participating in this great series of events and organizing special exhibitions throughout September, to show visitors from around the globe that Paris is truly the capital of design and creativity. Even if we have serious competition from the likes of Milan, London, Berlin and Barcelona.
If you are planning a last minute trip to Paris in September, you'll want to book as soon as possible as hotels are filling up fast. Fortunately, some of the Parismarais recommended hotels still have some rooms available, so be sure to visit http://www.parismarais.com/stay-in-le-marais.htm. You can also find a few charming luxury apartments to rent in Le Marais, such as the lovely Florentin Suite that was completely redecorated last week – get all the details at http://www.parismarais.com/florentin.htm
Most apartments we recommend offer a real advantage over hotel rooms if you plan to stay longer than 4 or 5 days: the daily rate is often cheaper, you can benefit from real privacy, enjoy more space, and you'll often find a free unlimited ADSL connection, 200 cable channels and most unbelievable -- free unlimited telephone calls to the USA and other EEC countries. The Florentin has it all and is still available to rent during parts of October and November.
As September is THE month to celebrate design and creativity in Paris, let's look for the new and novel, an enjoyable task in Le Marais where new boutiques are opening every day. Attica du Haut Marais is a dynamic associative project that is organzing an Indian Summer venue in Le Marais from September 21 to 24. Stroll down rue Charlot to discover Ander's Hus Scandinavian selections, or check out rue de Poitou in the stylish north Marais where Hotel du Petit Moulin designed by Christian Lacroix opened a year ago. ( visit : http://www.parismarais.com/4-star-hotels-in-le-marais-paris.htm )
Still in the north Marais, many of the most famous art galleries like Tadeus Ropac on rue Debellyme and Gallerie Emmanuel Perotin at 76 rue de Turenne offer a wide selection of the future masters of the world of modern art. These galleries could be competition for the museums as they are free to visit and show the latest avant garde creativity before the museums even offer to host these new geniuses.
Speaking of museums … our favorite and one of the most impressive in Paris is le Musée des Arts et Métiers. This treasure was revamped in 2000 by a famous member of my family, Bernard Fonquernie, chief architect of the city of Paris. According to Claire Davot, Head of Communication for the museum, «It's the museum of 'firsts' – the first train, first machine on the moon, first telephone, first car. It is dedicated to human genius and creativity. » Part of the museum is the old church Saint-Martin-des-Champs, transformed into a great exhibition hall where you can see all this history in one place. It's definitely a Marais museum not to be missed.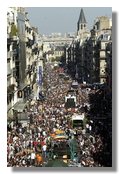 If you want to visit le Musée des Arts et Métiers for free, wait until September 16 and 17, the Journées Nationales du Patrimoine, when thousands of Paris monuments that are normally closed to the public will open their doors to you.
September is full of events, and for anyone who missed the spectacular Gay Pride Parade in June you're in luck! On September 16 the Techno Parade rolls through the streets of Paris – see www.technopol.net. This event was inspired by the Berlin Love Parade, and features great musical events for those who love dancing in the streets to the beat of electronic music.
There's a history celebration on September 23 and 24 – the Garde Républicaine, created after the French Revolution, opens its doors for a wonderful horse and motorbike show in their Marais headquarters. This is a once a year opportunity you won't want to miss if you like sexy menu in uniform. Read all about it in last year's report at http://www.parismarais.com/garde-republicaine.htm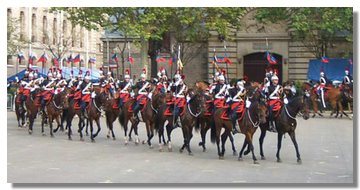 Also on September 23 and 24, Paris hosts the Fêtes des Jardins de Paris, a celebration of the many beautiful gardens throughout Paris that are normally closed to the public. For more information see www.paris.fr
And if that's not enough … outside of Le Marais at the Saint Denis Stade de France you'll find a huge spectacle. The impressive show of Ben Hur, featuring over 100,000 spectators and hundreds of players and horses is on from September 22 to 30 … visit www.stadedefrance.com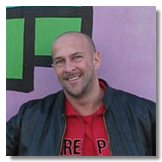 Stay tuned for more news very soon… en français sur PARISMARAIS.FR and already available in German at PARISMARAIS.CH.
A bientôt !
Pascal Fonquernie, Editor
---
MUSEUMS
Arts et Metiers Museum
60 rue Réaumur, 292 rue Saint-Martin 75003
Métro: Arts et Métiers
Set in the former Saint-Martin-des-Champs abbey, the Conservatoire des Arts et Métiers was created during the French revolution. Completely renewed in 2000, it is now a unique museum dedicated to human genius. The former church of Saint-Martin-des-Champs has been transformed and features suspended planes and cars!
http://www.arts-et-metiers.net/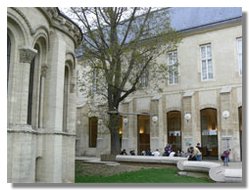 ........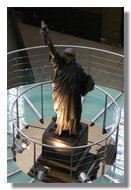 ........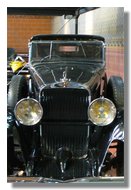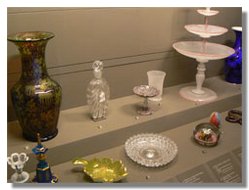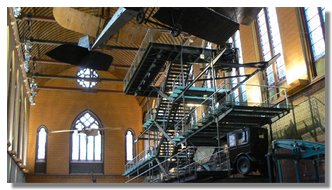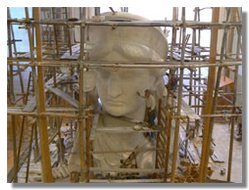 ...................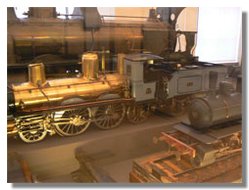 Archives Nationales History of France
60 rue des Francs-Bourgeois 75003
Métro: Rambuteau
The courtyard is just like a little Versailles … worth visiting!
http://www.archivesnationales.culture.gouv.fr/chan/
Cognacq-Jay Museum
8 rue Elzévir 75003
Métro: Saint-Paul
A museum dedicated to furniture and art from the 18th century. The founders of the Samaritaine department store, Ernest Cognacq and Louise Jay, have gathered an interesting collection of furniture and paintings. This is the place where you can see Queen Marie Antoinette's bed.
http://www.v2asp.paris.fr/musees/cognacq_jay/default.htm
Picasso Museum
5 rue Thorigny 75003
Métro: Saint-Sébastien Froissart
The museum was established in 1985 when the State inherited hundreds of paintings, sculptures and drawings from the master of modern painting.
http://www.musee-picasso.fr/
Conciergerie
1 quai de l'Horloge, 75001
Métro: Cité
See the only medieval castle in Paris, where Marie Antoinette and Louis XVI were imprisoned during the 1789 revolution.
---
CREATIVE SHOPS WORTH VISITING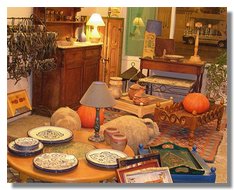 A MIX OF EXOTIC DELIGHTS
at LES COMPTOIRS DE CARTHAGE
Throughout time, Tunisian artisans have created useful objects for daily life. They primarily used those materials available in their own environment, such as wool and silks, olive wood, copper, clay, glass, and alpha grass. These objects, while both useful and beautiful, played an important role in the family economy. They were often sold or swapped at « Souk », the weekly village market day. Modern life inevitably brought changes in social and economic structures, distancing the hand that creates from the hand that buys. The Comptoirs de Carthage and their craftsmen bring you this world of authentic goods made with noble materials from generations of skilled knowledge. Handwoven hammam wraps from 12€; ceramic plates from 6€; rural pottery from 12€.
27 rue de Picardie, 75003 Paris
Tel: 08.72.29.37.36
Fax: 01.48.04.37.37
Métro: Temple
Monday Closed, Tuesday thru Saturday 11am – 8pm, Sunday 2pm – 8pm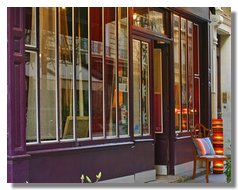 Curtains and lighting at BUZZ
With a perfect location on a charming tree-lined pedestrian alley in the heart of Le Marais, Buzz offers a unique and original concept in fabrics and interior decorating. In this lovely boutique set up like a small house, you will discover a selection of furniture, made-to-measure curtains, and home accessories, mostly created by up-and-coming young designers. All are beautiful, well-made, and original objects which give you the extra soul you desire for your home interior. Whether you need an original gift idea or are looking for inspiration to decorate your house or apartment, the two founders of Buzz, Martine and Natalie, will give you the best advice for imaginative solutions to improve your living space.
8 rue du Trésor, 75004 Paris
Tel: 01.44.54.80.26
Fax: 01.44.54.80.27
Métro: Hotel de Ville or Saint-Paul
Parking: Hotel de Ville
www.buzzdeco.com buzz@buzzdeco.com
Managers: Martine Talbot & Natalie Colinet
Open Monday – Sunday 11 am to 7:30 pm
DESIGNER BAGS at Sans-Arcidet
The Sans-Arcidet Collection Paris was created by three sisters, Corinne, Myriam and Sylvie Sans-Arcidet. Their style expresses a very Parisian soul in a pretty ethnic look...raffia, cotton, leather, wool and denim are just some of the genuine fabrics used to create these special handmade collections. Famous French and foreign boutiques have already adopted their "ethno-chic" spirit. All samples are entirely handmade in the pure tradition of the artisan. Using knitting, embroidery, basketwork, canvas and high class leather, the Sans-Arcidet Collection Paris also offers a large variety of bags, pouches, hats and soon many other products. More than just a label, the Sans-Arcidet Collection Paris has founded a new "savoir-porter"!
117 rue Vieille du Temple, 75003 Paris
Tel: 01.42.72.10.04
E-mail | Web-site
Métro: Filles du Calvaire
See more great shops at http://www.parismarais.com/fashion-guide.htm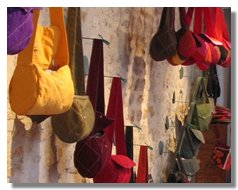 VINTAGE BAGS at 28 Charlot
The Richard Family are craftsmen, and have been working with canvas for generations in the Marais. At 28 rue Charlot you will discover the courtyard of the magnificent 17th century Hotel de la Garde, where L'Echoppe à Sacs is located. Rue Charlot Bags are made of canvas, just like tents, because today we are all nomads, and need hard-wearing but natural materials to take our homes with us. Original designs made of 100% cotton, these bags are chic, plain, authentic, colorful, and made to your taste within a week. Now, even better than «Made in France», there is «Made in Rue Charlot».

28 rue Charlot, 75003 Paris
Tel: 01.42.72.12.90
Fax: 01.40.27.80.44
Web site | E-mail
Métro: Filles du Calvaire, Car park nearby
Open from Tuesday to Saturday
http://www.parismarais.com/fashion-guide.htm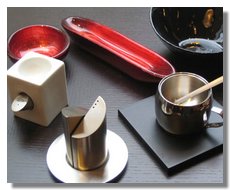 TABLEWARE AT COSY COCOON
With its brick and stone walls, beams, and vaulted lower-level, Cosy Cocoon is a very charming boutique in the heart of the Marais, where owners Genevieve and Fanny display art deco furniture discovered in flea markets all over France. You'll find dishware and vases decorated by hand, Jean Cocteau porcelain, jars designed by Kenzo, plus crystal light fixtures that sparkle like jewelry and silver leaf mirrors. Need a great gift idea? How about leather and steel for men, lead crystal and sequins for women, as well as portraits by Daniel Timmers, elegant paper artwork by Elisabeth Loesch, ace of hearts cups for 14€, and unique lights from 95€. Everything is cosy at Cosy Cocoon … a treat for the senses, and a treat for oneself.
13 rue des Blancs Manteaux, 75004 Paris
Tel: 01.42.71.21.71
Fax: 01.42.71.08.60
Métro: Hotel de Ville
www.cosy-cocoon.com info@cosy-cocoon.com
Monday - Closed, Tuesday thru Saturday: Noon to 8 pm, Sunday: Noon to 8 pm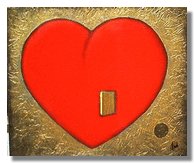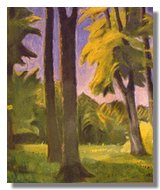 UNIQUE SCANDINAVIAN PAINTINGS AT ANDER's HUS
Anders Hus makes you feel you are walking in a Dane's living room. In this little two story 'hus' you will discover an eclectic selection of paintings, furniture, ceramics and glassware from both Denmark and Sweden. The Danish painters of the 20th century followed the Skagen group, then created the COBRA movement. The furniture comes mostly from the 40's to 70's which are the most popular years of Scandinavian design with Wegner and Arne Jacobsen. Glassware is from the 50's trough the 70's, ceramics from Kosta Boda, Royal Copenhagen, Rörstrand. All paintings and objects are sold at very reasonable prices.
27 rue Charlot, 75003 Paris
Tel: 01.42.72.00.49
Métro: Filles du Calvaire
E-mail | Web-site
Managers: Anders Laustsen & Anne Chevalier
Wednesday-Friday 2pm-7pm, Saturday 11am-7pm, Sunday 11am-5pm
FETISH VINTAGE PHOTOGRAPHY at « Au Bonheur du Jour »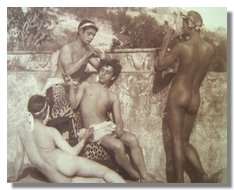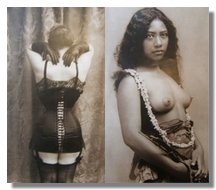 Discover two great galleries in one. The first is dedicated to vintage photography and specializes in Oriental, erotic and gay pictures from the early 20th century. Baron Von Gloeden, Von Pluschow, Vincenzo Galdi, and Jean Boulet are some of the great photographers available for purchase. Some works are numbered editions, some unique, some are very affordable and magnificent starting at only 50 euros.
The second room of Au Bonheur du Jour is a Baroque Boudoir, dedicated to painting, sculpture and personalities. In this warm decor you'll find original photos by French stars from Studio Harcourt, as well as realistic paintings from the 1930's representing sailors, military men athletes and exotic beauties. Many drawings of academic masculine nudes from the 19th century are also presented. For over 20 years, Nicole Canet has welcomed guests into her intimate world. You will soon realize that most of these vintage art works are now surprisingly contemporary in their extravagance and natural beauty.
11, rue Chabanais, 75002 Paris
Tel: 01.42.96.58.64
Fax: 01.42.61.66.70
Métro: Etienne Marcel, Pyramides or Palais Royal
Web-site | E-mail
Open Tuesday to Saturday from 2:30 p.m. to 7:30 p.m. and by appointment.
---
LOCAL EVENTS
Indian Summer in the North Marais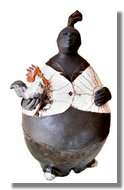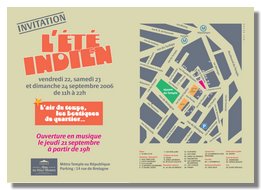 This month, several shops and restaurants in Le Marais are organizing a street party to welcome you to the district and invite you to discover their wonders and creativity… don't miss it. Visit Jenny du Marais, Egoismes and Les Comptoirs de Carthage to fill your home with new decor at reasonable prices. For location details
visit:http://www.parismarais.com/rue-charlot.htm
---
LE MARAIS BEST RESTAURANTS:
L'Ambassade d'Auvergne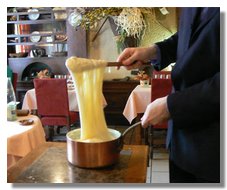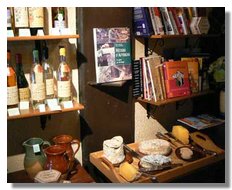 Recently celebrating their 40th anniversary, the Ambassade d'Auvergne is one of Paris' top gastronomic institutions. Francis and Françoise Petrucci welcome you like old friends and share their passion for their region of France, happily explaining the secrets of their wonderful cuisine. Among the many house specialties, we recommend the chilled lentil salad, cochonnailles de la Châtaignerie (assorted charcuterie), stewed pork with braised cabbage, Parlan sausages and aligot (mashed potatoes with garlic and Cantal cheese). For dessert, try their chocolate mousse, unlike any you've had before, the triple-flavored creme, or the cold rhubarb soup with fresh mint. A great selection of wines ranging from the affordable (16€ per bottle) regional wines like Saint-Pourçain or Madargues to the most prestigious Burgundy wines: Gevrey-Chambertin, Clos Vougeot, or Morey Saint-Denis. For weddings and other celebrations, you can even reserve a private room for up to 35 people.
Great lunch menu: starter + main course + glass of French regional wine for 20€.
Auvergne and Aveyron regional menu: starter + main course + dessert for 28€.
22 rue du Grenier, Saint-Lazare, 75003 Paris
Tel: 01.42.72.31.22 or 01.42.78.85.47
ambassade-auvergne.com
Métro: Rambuteau or Arts et Métiers
Car park Quartier de l'Horloge nearby
---
GREAT ESCAPES ON THE COTE D'AZUR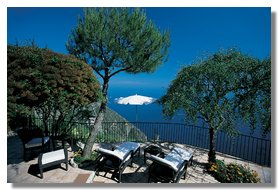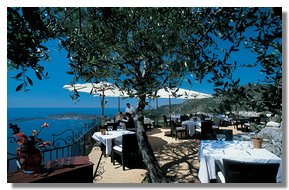 Le Château de la Chevre d'Or: A luxurious haven in a medieval village, and probably the most beautiful resort on the Côte d'Azur, Le Château de la Chevre d'Or provides guests with a timeless experience in one of its rooms, suites or private apartments. You can choose from one of three restaurants, including a gastronomic dining experience under the management of Chef Philippe Labbé. The resort offers a private swimming pool, jacuzzi and excellent valet service, plus access to a private golf course and Villefranche Sur Mer Coast restaurant. Each part of the village is an enchantment for the senses. You can easily visit all the Riviera hot spots by request, including Monte Carlo, Cap Ferrat, Beaulieu and Nice. A luxurious, relaxed and informal atmosphere and outstanding location make this one of the best places on the Mediterranean coast.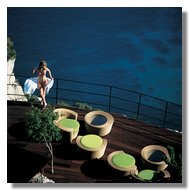 PARISMARAIS SPECIAL FOR OCTOBER:
Two nights in double room
Continental breakfast daily
Lunch or dinner in our gourmet restaurant La Chevre d'Or
(excluding beverages)
Visit to the Garden of Eze
Visit to a Perfumery of Eze
Free access to the fitness club, hammam, sauna and jacuzzi
Free access to the Eze Tennis Club
Special autumnal treats in the room upon arrival
From 851 Euros for 2 people.
Special is valid from October 8 to 29, 2006 inclusive
Web-site: http://www.chevredor.com
Book now: mailto:reservation@chevredor.com
---
Parismarais Newsletter
Published each month by Pascal Fonquernie, Lynda Sydney and the ParisMarais Team.
http://www.parismarais.com
mailto:info@parismarais.com
To Subscribe:
http://www.parismarais.com/parismarais-newsletter.htm
To Cancel Your Subscription:
http://www.parismarais.com/unsubscribe.htm
To receive more news about Paris, subscribe to Parler Paris Newsletter and twice a week you will receive the latest news about the French capital, written by Adrian Leeds, our real estate specialist and a long time resident of Le Marais. Visit www.parlerparis.com
Copyright 2006, parismarais.com