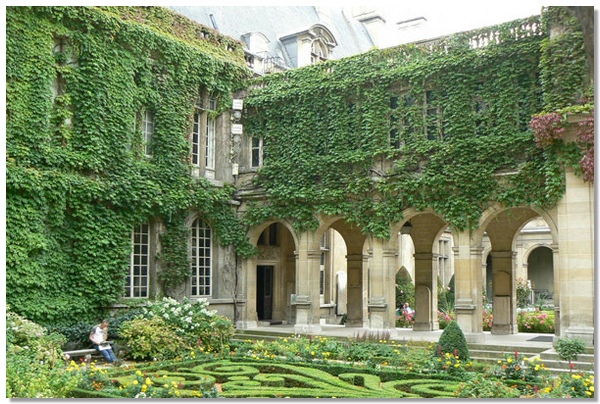 Parismarais Newsletter
Issue 39, April 2008
http://www.parismarais.com
THERE IS ALWAYS A « MARAIS » TO DISCOVER…
First, let's tell you the latest local news…
Paris Mayor Bertrand Delanoë was re-elected two weeks ago with an impressive 57.7% of the votes, proving that he presented a great policy for the majority of Parisians. He is also favored by the foreign residents who, with their right to vote in the local elections, did so in the thousands. Delanoë is appreciated by visitors to Paris as well, people who love the City of Light and make it the most visited city in the world. Le Marais (districts 3 and 4) is the historical heart of Paris, and our two local mayors were also re-elected.
At the same time as the elections, the Parismarais.com web site celebrated its third anniversary! Since we launched this site and monthly newsletter, we have been surprised by the interest we have received from all over the world for our beloved district, an area that is about as small as the principality of Monaco. Almost two million people have already discovered le Marais with Parismarais.com.
Le Marais is a small triangle of land of about 2 kms on each side going from Place de la République to Place de la Bastille and to Place de l'Hôtel de Ville. It's not very big at all, but within this small area you'll find 170 fabulous historical palaces and mansions, two islands on the River Seine, the exquisite Paris City Hall, Carnavalet Palace and Notre Dame. It is an incredible concentration of art, beauty and architectural wonders. The rest of Paris may be jealous of our district.
But there is so much to discover just outside of le Marais as well. That's why we are now inviting you to visit the Paris districts around the center of le Marais including the Louvre area, the Latin Quarter, Montorgueil, Les Halles and Saint Germain des Près. You can stay in your choice of these little Parisian villages, as we have now selected 20 fantastic new hotels in central Paris, all close to le Marais, and all available to book online.
http://www.parismarais.com/hotels.php?zone=Paris
It is interesting to realize that many tourists think le Marais is actually the whole hyper center of Paris. In terms of history it is not, but in terms of city life for the residents, it is in way the center, as newly re-elected Paris District 4 Mayor Dominique Bertinotti told me in a recent interview. (Congratulations to Mrs Bertinotti on being elected with 60% of the votes!) "Le Marais is the district that welcomes the most tourists, but in terms of politics and economics we should consider globally the first six arrondissements of Paris as a hyper center that should co-ordinate more in the future," she said.
I had a chat at the Marché des Enfants Rouges last Sunday with Pierre Aidenbaum, Mayor of Paris District 3 (also newly re-elected with 55% of the votes). He told me that we will soon benefit from a new minibus service circulating in the whole "hyper center of districts 1, 2, 3 and 4" that will navigate the narrow 16th century streets where normal buses can't go. It is evident that politicians can easily work together for the common good – and common sense – even if they are not from the same party: the mayor of Paris district 1 is UMP Liberal, district 2 is Green Party and district 3 and 4 are both Socialists, even if they sometimes have different points of views on certain subjects.
Bertrand Delanoë, Paris' Super Mayor was also re-elected with a history making score. Globally, the Socialists are making headway in all of Paris and in most major cities in France. I was recently discussing this with some English visitors. It is a paradox to realize that in London, the most expensive city in the world with the largest number of wealthy people in Europe, they have also elected a Socialist mayor, not once but twice. Berlin also has a socialist (and openly gay) mayor. Rome has a green left wing mayor. It seems that the left wing is rather good at managing the daily life of the urban citizen. See the votes in the U.S. as well. The big cities of the east and west coasts vote mostly democrat… is this perhaps the political side of world globalization? Smarter and more educated people living in big cities vote globally more left than right.
With an absolute majority at Le Conseil de Paris (Paris parliament), the new team around Bertrand Delanoë wish to begin a new era in Paris' history. The city is energetically working to bring more services and a better quality of life to Parisians. This may be why Paris is the world's favorite city…and le Marais Paris' favorite district.
In the past 20 years as a travel journalist and advertising copywriter, I've traveled to almost every European country, and in every city I've always felt something special in a particular area – do you know what I mean?
It's like that special feeling you get when you enter the Carnavalet Museum courtyard in le Marais. Or seeing Soho Square in London at dawn. When you take a seat at Le Café de Paris in Monte Carlo and face Charles Garnier's Casino and the Opera's majestic architecture. Or when you cross the Museum Island in Berlin, discover Chambord Castle and the Loire Valley for the first time, enter the Roman Forum in Rome, cross the Ponte Vecchio in Florence or the Rialto in Venice. You say just one word in every language…Wow!
There is always a heart in each city. What I find to be the heart of Paris is maybe not what you will find the most attractive place. It's a matter of feelings and chemistry with people and architecture. I think I love le Marais so much because it captured my soul 25 years ago, and every day, walking the streets, I discover something new. For an entire empire, I would not live anywhere else in the world. But there is a heart and there is a Marais in every city. My team and I will report on these and the other "Marais districts" we discover all over Europe and recommend them for you to discover.
Before or after you visit Paris and le Marais, you'll definitely want to discover Europe's best of the best. We're making it easier for you…and starting now you can book online at one of the 150 most prestigious European destinations. You already know them by name, you've seen them in many films, and many of the world's most sparkling celebrities have slept there. You know you've always dreamed of visiting them once in your life. Now they are at your fingertips at Parismarais.com – and at the most preferential rates. West End, Imperial, Negresco, Danieli, Hotel de Paris, Hermitage – the favorite hotels in the most popular districts of each city are easily accessible now, and we are recommending them to you.
Don't you deserve the very best, at least for a few days? Life is short, and while some of you are saving for future pleasures we think you should enjoy it now, despite the bad exchange rate. Traveling to Paris and Europe is another way to support democracy and liberty by spending your money in the countries where personal freedom is a part of daily life.
There is only one Paris, but there are treasures to discover all over Europe. Go for it…and find your own secret Marais, the one you'll keep in your heart forever.

Until then, enjoy spring in Le Marais!

Pascal Fonquernie
Editor, Parismarais
---
LEARN FRENCH AND FRENCH CULTURE IN PARIS…
OR AT THE SEASIDE!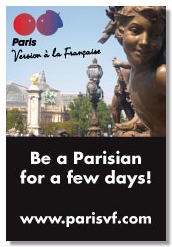 There are more and more great services and schools to help you learn and practice "la langue de Molière," or eventually teach you more about French culture in French or in English. Learn the history of le Marais and many other fascinating subjects like French literature, the history of art or even more conventional subjects, and some French gay and lesbian studies.

Do you want to improve your French while staying in Paris? You don't have to stay long to enjoy the best: discover PARIS VERSION A LA FRANCAISE
This original French language training is for you. For one week-long course you will enjoy speaking French in unknown and new Parisian surroundings: French classes in the Marais in the morning, cultural and gourmet workshops or strolls through the real Paris in the afternoon. The method is based on a lively and real approach to the French language in which you will be actively involved. Lunch is shared with the teacher or the French guide and is part of the program which changes daily depending on the theme: discovery, literature, gourmet, in the know, events and more.
With Paris Version à la Française you'll be a real Parisian for a few days!
http://www.parisvf.com/index.php?rubrique=4
---
DISCOVER A NEW AMERICAN UNIVERSITY IN LE MARAIS:
CEA GLOBAL CAMPUS
Located in the Marais, around the corner from the Pompidou Center and at the very center of this City of Light, the Paris GlobalCampus offers a curriculum of unique and engaging courses taught by outstanding Professors who are committed to helping you understand the context and significance of today's global issues and the political impulses and cultural creativity they generate here in this city of art, politics and romance: Paris.
Programs & Academics proposed are :
International Business :
* Strategies in Global Leadership
* Green Collar Business
* E-Commerce: Europe & the Global Market
Foundations in Studio Arts
* Haute Couture in France: History of Style and Fashion
* Introduction to Photography
* Introduction to Drawing
Liberal Arts & Social Sciences
* Anthropology of Food
* War and Terrorism in the New World Order
* Urban Social Photography
French Language & Liberal Arts
* French Language
* Intermediate French Conversation
* 20th Century Art: A History of Modernism
Find out more about CEA : http://www.gowithcea.com/programs/france/paris.html
---
ENJOY A CULTURAL VACATION…
A unique French immersion program in the South of France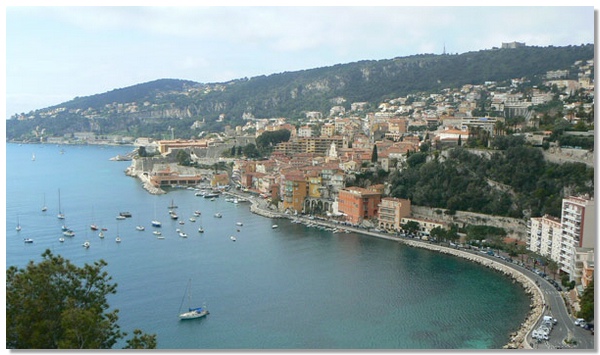 Instead of idling away the time lying on a beach or sitting in a café, why not live the intellectually invigorating adventure of learning to speak French together with fascinating people from all over the world? These can be a Dutch engineer working on a UN project, a Canadian journalist, a Swiss banker, a German psychiatrist, a Hollywood starlet and at one time, the Queen of Norway, Australia's former prime minister, a Canadian minister and Vidal Sassoon.
This unique opportunity is offered by the Institut de Français in Villefranche-sur-Mer (between Nice and Monaco) a renowned school set in a breathtaking setting on the French Riviera, which runs an intensive program of 8½ hours a day, with two on-site meals, five days a week, all year round.
The results are impressive: first, because the teaching standard is top notch, secondly, the program is extremely varied, ranging from audio-visual classes, language lab, discussion-lunch (with a teacher) to practice sessions, linguistic games, songs, role playing in everyday situations, commenting on newscasts, commercials, a demonstration of crêpe making, a presentation and tasting of cheeses, and more.
Add to that, the organized evening activities, most accompanied by teachers: cinema showings, going to the theater after having studied the play, meals at a restaurant, a full-day excursion in the hinterland, to renowned villages like St. Paul-de-Vence, Grasse, the perfume center of France, etc. All this makes for a truly fulfilling, unforgettable experience! Find out more and read about it in German too: http://www.parismarais.com/education-language-schools.htm
Check rates, dates and programs on http://www.institutdefrancais.com
---
WHAT'S UP NEXT IN LE MARAIS?
Our newsletter is available in English, only once a month, but we have so much to tell you it just keeps getting longer and longer! Don't wait for the next one to check out what's new in le Marais.

Almost every day we'll add a new report or article about le Marais, Paris and also many tips about real estate, travel and entertainment in Paris. These articles will be available in English, French, Italian, Dutch, German, Swedish, Danish, Spanish and Russian. We are building strong relationships with many international media agencies to promote le Marais and we'll publish some of their articles in our blog. If you want to write about le Marais, send us your comments about hotels, restaurants, shops and more in Paris. If we publish it, we'll be happy to add you to the list of our contributors and writers. http://www.parismarais.fr/blog/
---
DISCOVER EUROPE WITH PARISMARAIS.COM
ROME: ENJOY THE BEST HOTELS AT HOLY PRICES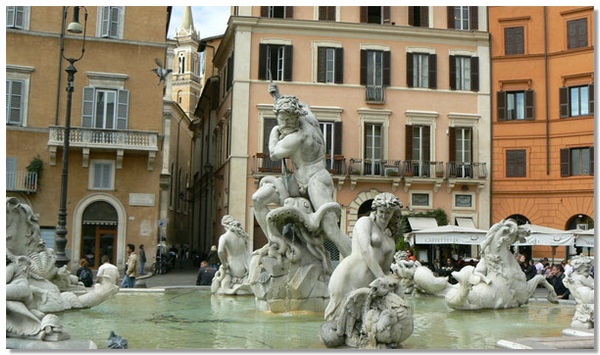 As the saying goes, "When in Rome, do as the Romans do." And that's just what we did to experience the city of all gods.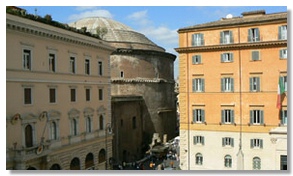 We chose a five star palace facing the Pantheon, the Grand Hotel de la Minerve. It's impressive to look out your window and see the most beautiful baroque churches in the city to your right, and the Temple where most Roman emperors met 2000 years ago to your left. Rome is a treasure to discover at least once in your life. We are all, in a way, descendants of the Romans, and discovering this great city is a wonderful way to explore the roots of our own culture.
You would need at least two weeks to really see Rome, and you would need a whole lifetime to discover Italy, the location of nearly 70% of Europe's architectural wonders. But to get you started, here are some must-see sights to explore in Rome.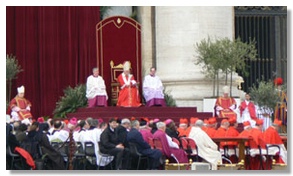 Saint Pierre Church and the Vatican
Believe it or not, I was in Rome the weekend before Easter. And even if I personally think all of these religious crowds are ultra-conservative and responsible for many crimes, they do inspire some respect, even if only to pay homage to the 50,000 people who came to listen to the Pope. It was not as much fun as a Madonna concert, but I came to see Pope Benoit XVI and was impressed. The majesty of this place, that is so gigantic (Saint Pierre of Rome is equivalent to 4 "Notre Dame", and it's bigger than Saint Paul in London) and all the modern technology was there to maximize religious propaganda.
The roman forum : http://sights.seindal.dk/sight/4_Forum_Romanum.html
The pantheon : http://en.wikipedia.org/wiki/Pantheon,_Rome
Piazza Navona :http://fr.wikipedia.org/wiki/Piazza_Navona
Hotels :
Grand Hotel Minerve *****
Great location to be just in the hypercenter of Rome.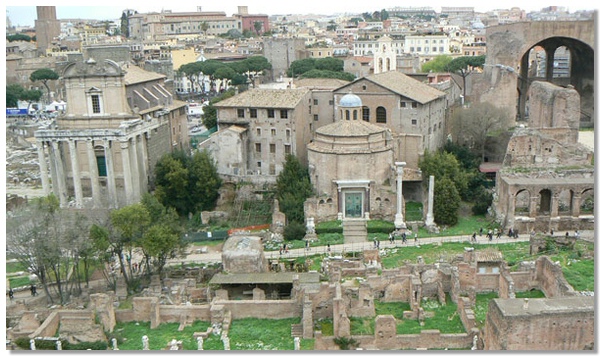 Book online at best rates with parismarais.com:
http://www.parismarais.com/hotels-europe.php?zone=Rome

NICE AND THE FRENCH RIVIERA: BOOK NOW FOR THE NICE JAZZ FESTIVAL…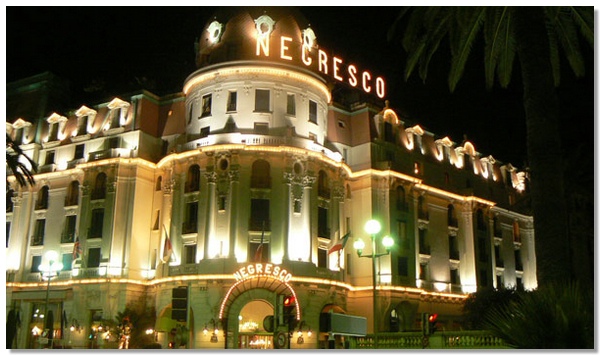 A trip to France would not be complete without spending at least a couple of nights on Nice's mythical Promenade des Anglais. Real estate prices there are reaching Paris' top levels, but for a couple of nights you can afford to stay in the very best hotels. There are at least five luxury hotels ready to offer you their services.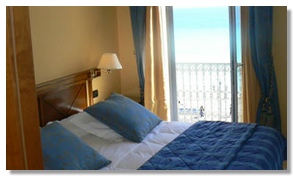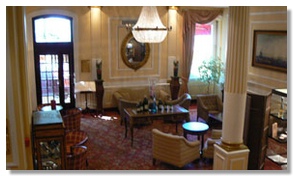 We have selected only the best in the luxury range and at very moderate prices: Hotel West End, a typical belle époque style palace with a great mix of French and English furniture. The service is impeccable and the staff is wonderful. We would especially like to thank the new Booking Manager Marianne Abadie, and The Hotel "Clé d'Or" for their help. The unlimited breakfast buffet is served on a tropical terrace facing the sea. The restaurant Le Siècle is a great option for dining without the pretentious attitude we often have to cope with in palaces. They offer a great choice of wines from Provence, delicious seafood selections and a 3 course menu at around 30 euros. This is a great alternative to the overpriced tourist trap restaurants on the Cours Saleya in old Nice.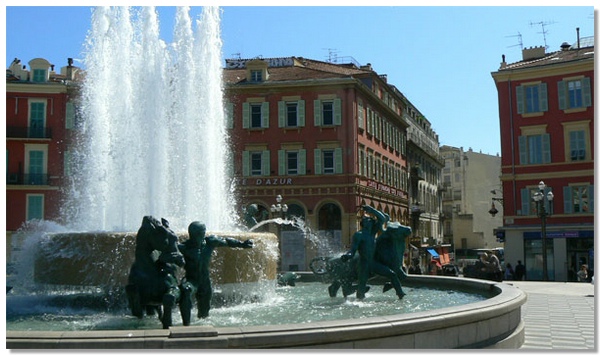 When booking this hotel or any other new Riviera hotels through Parismarais.com, you can benefit from great prices and often get upgrades upon availability. At West End Hotel, I booked a single and expected a rather nice room. But I was delighted when I realized I had been given a suite with two bedrooms, and fabulous views on the Promenade des Anglais and the neighbor Hotel Negresco. This famous hotel is a fabulous place to stay, all for the price of a standard. From April on you can also enjoy the hotel's private beach, just across the boulevard.
More to Discover in Nice…
Chez Freddy
On the Cours Saleya among the numerous tourist traps, this restaurant is especially good for seafood, great bouillabaisse and also fantastic aïoli (garlic sauce with three different types of fish) each for only 23 euros.

You can eat outside all year round thanks to a heated terrace. http://www.chezfreddy.com/
Côté Marais
This charming little gay restaurant is set in a tiny little street where cars cannot even go, with a friendly ambiance and a 3 course menu at around 30 euros. There is no view on the seaside, but you'll enjoy the great atmosphere for the evening.
4, Rue Pontin, 06300 Nice - Tel : 04 93 80 95 39
Le Siècle
An art deco style restaurant connected to Hotel West End, with a great lunch menu starting at around 30 euros for 3 courses. The staff is friendly, elegant and has a great sense of humor which is a plus considering that most luxury hotel restaurants usually have the "French snobbish attitude" we all dislike.
31 Promenade des anglais. Nice.http://www.hotel-westend.com/uk/navigation.htm - Check also this great blog ( in french ) http://nice-azur.blogspot.com/
Fennochio Ice Cream
Have you ever had lavender, pesto, rosemary or tomato ice cream? This is the place to give it a try! There is Gellati d' Alberto in le Marais but there is Fennochio in Nice! An incredible 90 different flavors are waiting for you in the Place Rossetti in old Nice, also called "le Marais Niçois."
http://www.lonelyplanet.com/worldguide/france/nice/where-to-eat/33735?list=true
Massena Museum
Re-opened in March after a complete renovation, the Massena Museum of Nice is the equivalent of Carnavalet Museum in Paris.
Just in between Hotel Negresco and Hotel West End on Promenade des anglais number 35.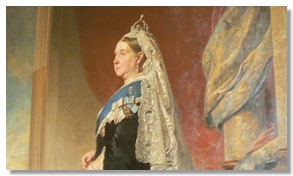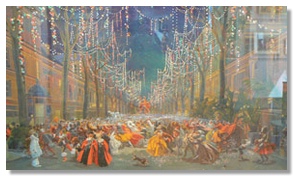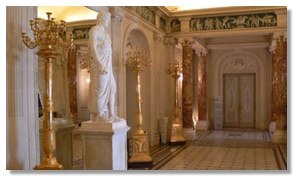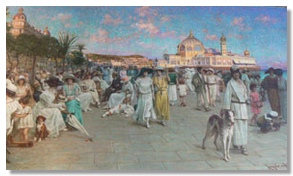 Take the New Tram
After years of work, the city of Nice can be proud of its new tram. It looks different from the one in Paris – actually I find it nicer and more discreet – and it changes the whole city. Nice's main plaza, Place Massena, was completely renovated to look as gorgeous as Piazza Navona in Rome. Enjoy its luminous statues that change colors at night – very surprising.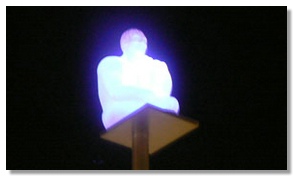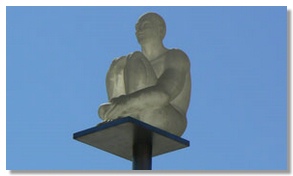 Nice Opera
Completely restored, the Nice Opera offers some great productions. Even if it is not La Scala de Milano, the Niçois can be proud of it.
http://www.opera-nice.org/
Hotel Best Western Premier West End****
One of the best value in the 4 star range in Nice
31 Promenade des Anglais 06000 Nice
+33 4 92 14 44 00
Book at great rates with parismarais.com:
http://www.parismarais.com/hotels-europe.php?zone=Nice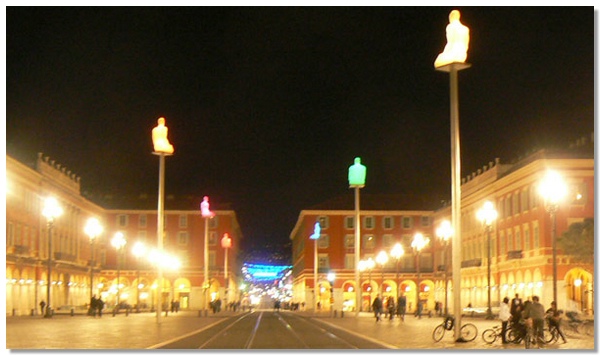 MONTE CARLO: BOOK NOW FOR THE MONACO GRAND PRIX
The Grand Prix teams are already hard at work, building the massive structures as high as six storey buildings to welcome the supporters of the Monaco Grand Prix. The city is coming to life for the spring and summer seasons – it's already time to go to the beach and enjoy the first days of the 2008 Printemps des Arts de Monte Carlo, a series of cultural events to enjoy every day in the many locations in the principality.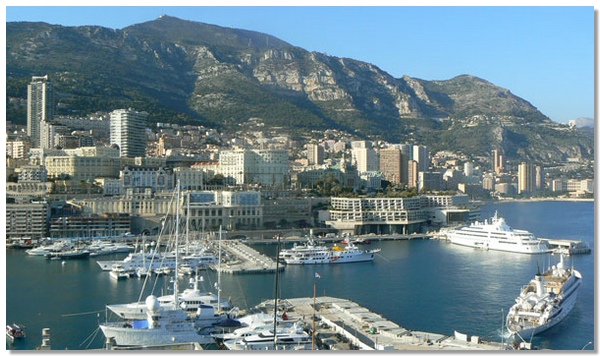 More to Discover in Monaco…
Stars 'n' Bars
There is no Joe Allen's in Monaco, but this bar/restaurant could be the equivalent. This is the meeting point for the American community on the Riviera, with cheap and great food and the best ceasar salad on the seaside.
www.starsnbars.com/
La Rose des Vents
This is the reference for seafood restaurants in Monaco. It's a bit pricey but a top location over the Larvotto Beach.
www.larosedesventsmonaco.com/
Le Saint Benoit
A great seafood restaurant located just under Hotel Balmoral, and on top of the Parking de la Costa. It has a fantastic terrace overlooking Monaco Harbor and 3 course menu at less than 40 euros. A dream, a bargain and something with no equivalent in Paris in this price range.
http://www.guidegantie.com/fr/restaurants/detail.php?id=504&ville=Monaco&tri=1&all=1
Café de Paris
This is the place to be and to take a date. From the terrace, you'll have fun counting Hollywood stars, red Ferraris, and new and vintage Rolls Royces, not to mention looking at celebrities entering Alain Ducasse's Louis XV restaurant, on the opposite side of the Place du Casino.
http://www.montecarloresort.com/Casino-Cafe-de-Paris.html
Le Cabaret
This is a great place for a drink at night and is also surprisingly affordable with drinks from 12 euros, plus you can enjoy a show at no extra cost. Dinner, wine and the show are around 70 euros. This is something fun and casual for any week day.
http://en.montecarloresort.com/Leisure-in-Monaco.html
Les Thermes Marins de Monte Carlo
This could be Europe's most beautiful spa! From only 130 euros per day including three healthcare treatments such as Californian massage under sea water, Dead Sea mud wrap, foot reflexology, all in a divine setting with a saltwater swimming pool overlooking Monaco Harbor and facing the Prince Palace.
Free access included in your room rate if you stay in one of the SBM hotels listed below: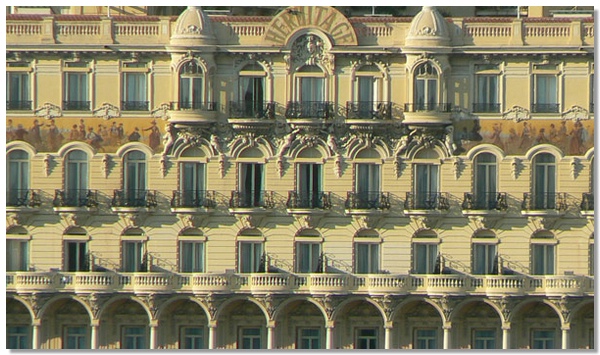 SBM Hotel de Paris*****
One of the world's top 10 hotels.
SBM Hotel Hermitage*****
This mythic hotel features a great art nouveau glass roof designed by Gustave Eiffel.
Hotel Metropole*****
Rebuilt in the eighties, this hotel was renewed and redecorated by Jacques Garcia who also did the charming Hotel du Bourg Tibourg in Le Marais.
SBM Monte Carlo Bay****
The new 4 star hotel created by the SBM next to the summer sporting club, it contains a surprising artificial lagoon, part of it inside the hotel, part of it outside.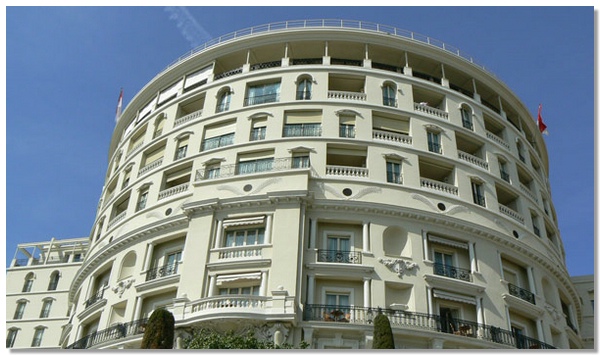 You can book all these fabulous resorts online on Parismarais.com
Go to : http://www.parismarais.com/hotels-europe.php?zone=Monte-Carlo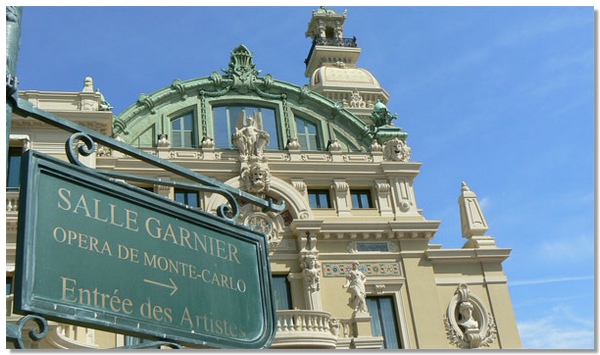 ---
CANNES FILM FESTIVAL 2008
Most Cannes hotels are already fully booked for the festival, but you may be lucky if you check online in our Cannes hotel selections. We do know that there are still plenty of availabilities in Nice, Beaulieu Monaco, and other Riviera hotels.
Read more about the Riviera in English: discover the Riviera Times
Check : http://www.rivieratimes.com/
---
TOM OF FINLAND was born in le Marais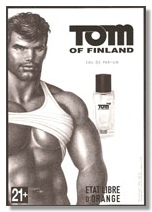 Tom was born is le Marais? Well in a way it's true! The Scandinavian artist known as Tom of Finland died about 20 years ago, but his drawings, re-edited by Taschen editions (www.tashen.com), are known worldwide.
Visit http://www.tomoffinlandfoundation.org/ The great perfume maker Etienne de Swardt is located in le Marais at number 69 (no joke!) rue des Archives, 75003 Paris.
This month, Etat Libre d'Orange is launching TOM OF FINLAND as a men's fragrance. This is an international launch, starting with Harvey Nichols in London. As sexy as ever, Tom's drawings are a great way to sell anything, even perfume. For over 40 years, Tom's drawings have had a cult following on the gay scene. There is a Tom's bar in Hamburg where some original drawings – now worth millions – are exposed under protective glass before you access a dark sex labyrinth. There is also a Tom's Bar and a Tom's Guesthouse in Berlin. In most of Northern Europe, Tom is the gay equivalent of Marilyn. If you feel butch enough to wear Tom, dare to buy it and especially enjoy the xxx packaging – inside you'll find x-rated drawings that we can't show you here…
Visit http://www.etatlibredorange.com/
---
FUNDRAISING FOR AIDS
The annual fundraising campaign for the French charitable organization "SIDACTION" is on now until April 11. This organization is supported by most of the French media and television channels, raising funds for AIDS research.
It seems that many people think the AIDS situation has stabilized now, but this is not the case. Over 6,000 people are newly infected in France every year and Paris counts for about 25% of the AIDS cases in France, with around 40,000 HIV positive people. This is a smaller percentage than in many American cities and a lot less than in Africa, but everyone needs to be careful, especially visitors who may forget reality during their holiday.
The godmother of this week of events, which includes many French celebrities, is Line Renaud who is now 80. She's the French Elizabeth Taylor, and she is the wonderful grandmother we all wish we could have. For sixty years she was a musical star, singer, actress and even had a small career in the U.S. during the sixties.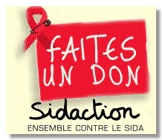 To find out more about this notorious and committed French fundraising organization check out www.Sidaction.fr. And please give generously!


You can also support the AIDS foundation headed by Princess Stephanie, FIGHT AIDS MONACO that is doing a great job at the United Nations to open people's minds about the needs of the millions of infected people worldwide. Stephanie is one of the few celebrities to have had the courage to support HIV infected people in the past, even when it was an unknown disease with no treatments. Diana was the princess of the people, and we can say Stephanie is the princess of hearts.
Support Stephanie de Monaco's foundation : http://www.fightaidsmonaco.com/
---
REAL ESTATE
Your own pied-à-terre in the Marais for a fraction of the normal cost
Do you love the idea of owning a pied-à-terre in the Marais, but don't want to deal with upkeep and repairs, nor the worry over generating enough rental income to cover your mortgage? Are you apprehensive about spending weeks or even months looking for the perfect place, and then dealing with renovation and furnishing from thousands of miles away? Do you love the services of luxury hotels, but dislike living out of a suitcase? You're not alone.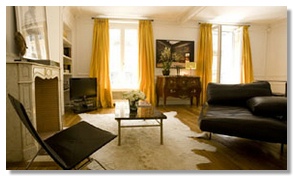 For most people, buying property in another country usually entails some headache, and the whole process can be exhausting, whatever the budget. The fantasy would be to own a beautiful, professionally decorated and furnished apartment in your favorite neighborhood, and have someone else deal with upkeep and maintenance thus making your ownership trouble-free. The great thing is that this scenario is no longer a fantasy, there are companies offering exactly this. Called fractional ownership, this new kind of property ownership allows you to have it all without the stress normally involved in buying your own property abroad.
Already popular in the United States and gaining steam abroad, fractional ownership is the vacation home solution for busy professionals or travel-bug retirees looking to maximize vacation time while building a solid investment portfolio. And now fractional ownership has arrived in Paris.
Peter Lebaron of Parismarais.com recently sat down with Miranda Bothe, Managing Director of Paris Property Finders, to discuss fractional ownership and a new fractional project that her company is marketing in the Marais.
PL: So what exactly is fractional ownership?
MB: Fractional ownership is essentially partial ownership of a property. With fractional ownership, a property is owned and shared by several individuals. The owners each get a share of the use of the property, and share in the costs of management, maintenance and upkeep. The price is but a fraction of the cost of buying a property on your own, which leaves buyers with more cash available for other investments, whether in property or otherwise.
PL: How does it work?
MB: To understand fractional ownership, think about a large, and expensive, property that may be difficult to purchase and maintain on your own. Instead of becoming the sole owner of the property, you purchase a share along with a group of other people. Now, you own a fraction of the property, with a proportional right to use it, and a proportional share in the maintenance and carrying costs. What was once not attainable is now fully affordable since you share the purchase with others. What's more, for most folks, the use time correlates with the amount of time you would normally use the vacation property anyway, and frees you from the responsibility of renting or managing the property for the other 40+ weeks a year.
PL: Isn't a fractional property just a timeshare?
MB: Fractional ownership and timeshare are both common ownership structures for vacation properties, and both allow their owners to use a certain amount of time in the property each year. However, with timeshare, buyers own the time, not the underlying equity in the property. With fractional ownership, you actually own the property with your fellow co-owners. Now you're building equity on every vacation, and each fraction is owned outright, meaning you are completely free to sell the share or pass it on to children and grandchildren.
PL: How does this differ from destination clubs?
MB: Again, the key element is ownership: with a travel or destination club, also called "non-equity clubs," members own the right to use the club's properties, but do not own them. Membership fees are partially reimbursed if you leave the club, but members are not benefiting from the growth in equity of the properties. Moreover, the risk that the membership is worth nothing cannot be avoided; as has happened before, if a destination club goes out of business, the membership is worth nothing at all. With fractional ownership, the property belongs 100% to its owners.
PL: How does the management of the project work?
MB: In our fractional properties, calendar management, maintenance and administrative details are in the hands of a professional manager acting on behalf of the owners. Everything is managed behind the scenes, which leaves more time for shopping, dining with family and friends or otherwise enjoying the world's most beautiful city. The management is paid for by low monthly dues, which also cover housekeeping, flowers, and even champagne. Luxury concierge and spa services are available at an additional cost.
PL: Tell me more about the Marais fractional property that you are marketing?
MB: We're really excited about our newest offering in the heart of the Marais: an 800 square foot, 2-bedroom, 2-bath apartment in the historic Saint Paul district, steps from the rue des Rosiers and a 3-minute walk to the Place des Vosges. Located on the 1st floor (2nd floor US) of a 200-year old building, its crown mouldings, original fireplaces and chevron wood floors are the epitome of French sophistication. The apartment's best feature is a beautiful 100 square foot, professionally landscaped private terrace which gives onto a secluded courtyard – it's very exclusive and secret garden feeling. As you know, outdoor space is extremely rare in the Marais.
We have a fantastic design team that is going to deliver an extremely luxurious product. Our architect, Anne Jacquet, designed the Chanel boutique on rue Cambron as well as Karl Lagerfeld's personal studio; and our interior designer, Monte Laster, has decorated exclusive apartments and homes all over Paris and Provence.
We're offering 12 shares in rue Malher for €120,000 each. Each share comes with the right to use the property for 4 weeks a year, in perpetuity, or until you sell your share. All the details and the usage calendar are at www.fractionalparis.com.
PL: Who chooses what weeks each owner uses? How are time disputes resolved?
MB: What's great is that each owner chooses for themselves. With our Marais property, owners can select either four fixed weeks, the same calendar weeks every year; four floating weeks, which rotate through the seasons on a fixed schedule in perpetuity; or, a combination of the two. There are no usage time disputes, since the floating calendar is set at the get-go, meaning that each owner can see their weeks years into the future. This clarity allows you to plan for your Paris visits well in advance, or to trade time with your fellow owners, with other vacation properties through our membership in a trade to travel network, or to give your use time to family and friends.
PL: Fractional sounds great but really, why should someone go for it?
MB: First of all, it's extremely interesting because it's a real equity investment, yet one where you only pay your share of the upfront and ongoing costs. You benefit from the capital appreciation and have satisfaction and pride of true ownership, but the capital outlay is much less than if you were to own the same thing yourself, and you don't need to worry about renting it out or making use of all the time when you are not using the property. And, what's key for most folks is that someone else takes care of the headache and hassles of management from abroad while you simply jet in twice a year to enjoy your time in Paris in your very own pied-à-terre.
PL: It can't all be great - what should people watch out for?
MB: As with any real estate investment, make sure the asset is truly something special - whether that means an exceptional view, spectacular architecture, or rare outdoor space - be certain that the unique features set it apart from the standard market fare. Of course never forget the real estate maxim for any property: location, location, location.
The investment value with fractional properties is a function of both the quality of the product, its furnishings, its amenities, as well as its continued management over the years. So it's important to examine exactly what is on offer. Also, make sure that any ownership agreement clearly lays out rules and regulations and makes provisions for eventualities.
What you give up with fractional versus sole ownership is clear: you do not have full control over the property, and must share the rights and responsibilities with your fellow owners. This shared approach is not for everyone, and each buyer needs to decide for themselves how the benefits and drawbacks of fractional ownership weigh out for them personally.
PL: Why did your company get into this?
I am often approached by international buyers looking for a pied-à-terre in Paris that they will use a few weeks a year and then rent out on a short-term basis to tourists the rest of the time. The reality is that the market of studio and one-bedroom apartments in the Marais and Saint Germain des Près is saturated, and only a fabulous, standout property of this size will have a chance of generating a significant income. For budgets less than 500,000€, we can find you a property in these popular areas, but it would most likely not generate enough income to cover your ongoing costs.
If you are looking for a sole ownership solution with solid rental income in the current market, your minimum size needs to be a two-bedroom, two-bath apartment. For that, the minimum investment all-told is going to be at least 800,000€ in the Marais, and 1 million plus in Saint Germain.
What was exciting about fractional ownership for me was to finally be able to give buyers a viable, intelligent option: a solution that met the desire to own a sizeable, elegant property in the heart of Paris, yet at a fraction of the cost of full ownership. The fractional solution has been extremely popular thus far, the first two projects we marketed in Saint Germain des Près sold out before renovation was even completed, and interest in our Marais property is extremely strong. We are about to sign the purchase agreement on the third Saint Germain property and are excited to continue bringing special properties to Paris lovers.
About Paris Property Finders and Fractional Paris
Fractional Paris is a division of Paris Property Finders, the first licensed real estate buyer's agent in Paris and the market leader in France.
With over 15 years of combined experience in real estate and construction, we've spent years assembling the best teams to find, renovate and decorate the ideal property in Paris. Whether for private or fractional ownership, our highly competent design, construction and management teams ensure that everything is done right and that your purchase is hassle-free.
---
DISCOVER THE FRENCH COUNTRYSIDE WITH BOOKS:
Thirza Vallois, who wrote many books about Paris and le Marais, is doing an author's tour in California in April 2008.
Thirza Vallois will be presenting and signing her most recent book, Aveyron, A Bridge to French Arcadia. On some occasions she will also be talking about the Paris of Artists and Writers. Stunning visuals accompany most of her talks.

"There are guides to every aspect of Paris... and then there are Thirza Vallois's extraordinary Around and About Paris." -- The Sunday Times
"An astonishingly informative companion." -- The Times Literary Supplement
Saturday, April 12, at 6.30 pm, Monterey, CA
Sunday, April 20, at 2.00 pm, Fresno Art Museum
Monday, April 21, at the Smittcamp Alumni House, CSUF
Thursday, April 24, at 7.00 pm, Readers' Books Sonoma
Friday, April 25, at 6.00 pm, Santa Rosa Alliance Française
Saturday, April 26, at 3.00 pm, Napa Alliance Française Napa Valley Lodge
Wednesday, April 30, at 6.00 pm, at La Jolla
Monday, May 5, at 7.00 pm, San Diego
For more information on this new book and the exact addresses of each event, visit www.thirzavallois.com
---
DON'T MISS PARISMARAIS NEWSLETTER AND SPECIAL OFFERS
AOL blocks many major European ISPs, so we cannot guarantee that our mail to AOL addresses will arrive. Please use another email provider, "White List" our email address, or add "info@parismarais.com" and to your contact list.
---
Parismarais Newsletter
Parismarais Newsletter, April 2008 issue
http://www.parismarais.com
mailto:info@parismarais.com
To Subscribe:
http://www.parismarais.com/parismarais-newsletter.htm
To Cancel Your Subscription:
http://www.parismarais.com/unsubscribe.htm
Special thanks to all our contributors and media partners for their help in the past 3 years.
Check our link pages : http://www.parismarais.com/worldwide-links.htm
If you wish to create profitable links with PARISMARAIS.COM, THE NUMBER ONE TRAVEL GUIDE TO LE MARAIS, please contact us at info@parismarais.com
You are also welcome to use the following banners on your site to link with us :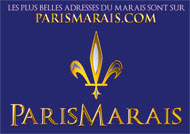 ---

Copyright 2008, parismarais.com