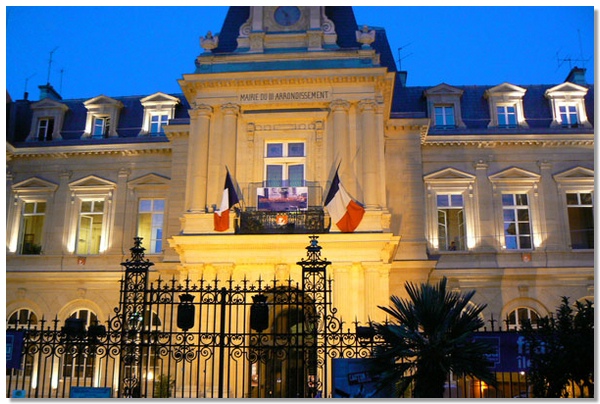 Paris District 3 City Hall

Parismarais Newsletter
Issue 38, March 2008
http://www.parismarais.com
PASSION FOR LIFE AND POLITICS
Parisians love their city… almost as much as they love their politics! In Paris, we have two major parties: the social-democrat party called Parti Socialiste and the UMP, a moderate liberal conservative party. There is also a central party called Modem (mouvement democrate), plus a green party that is, in fact, very left wing (not Ralph Nader left wing, but close).
Paris has a very complex election system which is unique to the three largest cities in France – Paris, Lyon and Marseille. The French capital is divided into 20 districts, each with its own mayor and a number of counselors who vote for the mayor in their local district. They also vote for the mayor of Paris, who is in fact a "super mayor" above the 20 local mayors. Bertrand Delanoë, the current super mayor of Paris, was elected in 2001.
Le Marais is composed of districts 3 and 4, so to prepare for the election we interviewed the mayors in these areas. We also spoke with a number of their competitors who have some great ideas for ways to improve the daily lives of Parisians, as well as the quality of the tourist experience for the 26 million visitors who come to Paris every year.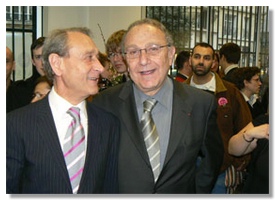 Bertrand Delanoë, Paris' Mayor, and Pierre Aidenbaum, district 3 's Mayor
You can see videos of our interviews with the mayors of districts 3 and 4, and read more about this topic in French and English on the Parismarais blog: http://www.parismarais.fr/blog/
We think that Paris mayor Bertrand Delanoë has a good chance of being re-elected. He is one of the leaders of the socialist party and is very pragmatic. Since he has been in power, the rather right wing, conservative Paris has been seduced by Delanoë's dynamism and his initiatives designed to bring positive change to Paris, and to transform it into a more modern city, focused firmly on the future. In fact, his advertising slogan is "un avenir d'avance" or "a future in advance."
Paris is still the capital of fashion, culture, glamour, romance and luxury, known worldwide for events such as Paris Plage, La Nuit Blanche and many other festivals. According to the Paris Tourist Office, Paris is still the number one city in the world for congresses and number of visitors. Vincent Roger, the UMP competitor to Dominique Bertinotti, socialist mayor of Paris' district 4, told me that Notre Dame Cathedral alone welcomes 12 million visitors per year!
But Paris is also a city that cares for its residents. Thousands of social housing developments have been built, kindergarten classes have been opened for small children and Paris' central hospital, Hotel Dieu, is being saved. The fight against poverty and discrimination, help for the homeless, and support for those who are suffering from AIDS or Alzheimer's disease are all top priorities.
The "Velib" free bike system throughout all of Paris and the reduction of traffic were among the most visible of recent innovations. Critics have said that the latter created traffic jams in the city. But we think – and are sure you will agree – that these programs have made life much more pleasant for Parisians and for visitors to the City of Light.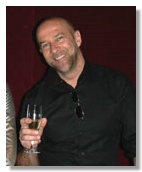 Pascal Fonquernie
Editor, Parismarais
P.S. This month, spring is springing in Paris, and the prices of hotels and rentals are still as pleasant as the mild temperatures. Look for travel bargains on both trains and planes to join us for a last-minute visit. If you are already here and have European citizenship, be sure to cast your ballot on March 9 and 16 – all European citizens living in Paris have the right to vote in the local election. Thousands of Italians, English, Irish, Germans, Spanish and Portuguese living in Paris will be voting this year. It's too bad that the programs presented by each candidate are only available in French. But then again, if you live here, you are supposed to learn the language!
---
TO FIND OUT MORE ABOUT THE UPCOMING MAYORAL ELECTIONS, VISIT THE FOLLOWING SITES:
Paris 3 - Mayor socialist Pierre Aidenbaum
http://www.pierreaidenbaum.net/
See video interview on parismarais blog :http://www.parismarais.fr/blog/
Paris 3 - competitor Martine Weil Raynal
http://weill-raynal.typepad.fr/
Paris 4 - Mayor socialist Dominique Bertinotti
http://www.dominique-bertinotti.fr/
See video interview for parismarais.tv http://www.youtube.com/watch?v=3S3EZdGFqmg&eurl=http://www.ambitions4e.fr/node/61?v=154
Paris 4 - competitor Vincent Roger
http://www.vincent-roger.fr/
Bertrand Delanoë Paris Mayor site
http://www.bertranddelanoe.net/vlog-paris/
Françoise de Panafieu competitor site
http://www.panafieu2008.fr/
All websites are in French only, but using an online translator will help you to read the text in your choice of English, Italian, German, Chinese or Japanese.
The results of our recent Parismarais.com survey have shown us that we have readers around the world including Hong Kong, Malaysia, Russia, Poland, and China. We can't write this newsletter in all languages, but you can get a translation by visiting Parismarais.com and clicking on "Translate this website."
---
LAST-MINUTE DEALS ON FABULOUS RENTALS!
Get all the best last-minute deals on private apartment rentals at Parismarais.com receive 30% off in March on selected flats. But hurry – at these low prices, they're booking up fast!!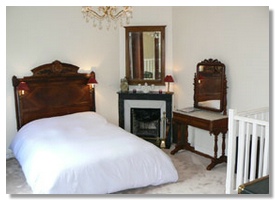 ........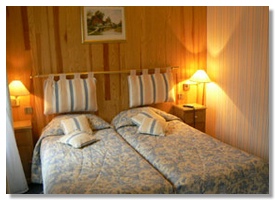 Looking for somewhere unique to stay for your next Paris holiday? Parismarais.com selects only the best apartments in each category, just for you. It's good to know that when you rent a flat with the owners and companies we select, you'll be welcomed like a friend, benefit from great service and enjoy exceptional accommodations.
Fantastic rentals with 4 star standards from only 590 euros per week:
http://www.parismarais.com/book-a-flat-le-marais-paris-france.htm
---
DISCOVER EUROPE WITH PARISMARAIS.COM
Coming soon to Parismarais.com… we will be featuring over 100 fabulous, specially-selected hotels and resorts across Europe.
The perfect trip to Paris and France would not be complete without visiting our marvelous countryside, seaside or mountain regions… or even discovering another great European capital.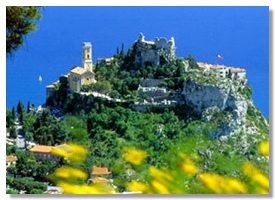 ........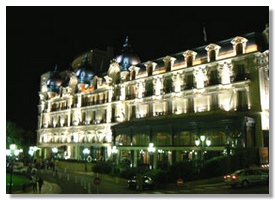 Starting in April 2008, Parismarais.com will be offering you the choice of over 20 new luxury hotels in central Paris around Le Marais, and more than 100 fabulous hotels and resorts in France, Monaco, Italy, Switzerland, Germany and Austria to extend your European stay. We always select the best boutique hotels, always in city centers… and always at the best prices. You will be amazed by our selection, including Hotel Danielli in Venice and many more prestigious addresses in mythic destinations – stay tuned for a new report every month!
Paris is the gateway to Europe, so enjoy the City of Light for at least a week, then extend your stay in one of our selected destinations.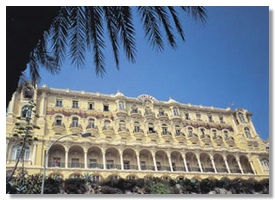 ........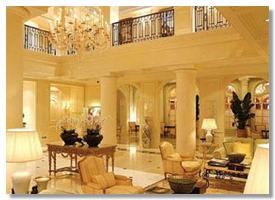 How about visiting Vienna, Prague, Budapest, or a medieval castle on a rock overlooking the Mediterranean Sea? Or take a break at a gastronomic table in Burgundy, a day trip to the Loire Valley, a few days in a monastery in the Alps, a wine tasting visit to Bordeaux, or enjoy the royal treatment in a castle, relaxing in one of the world's most beautiful spas.

Enjoy these mythical, magical destinations where famous people go to escape from their celebrity and relax in privacy.
Check: http://www.parismarais.com/luxury-resorts-in-europe.htm
---
NEW GAY & LESBIAN TOURIST INFORMATION DESK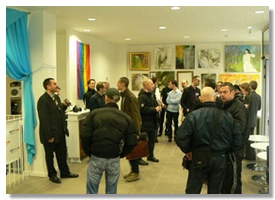 ........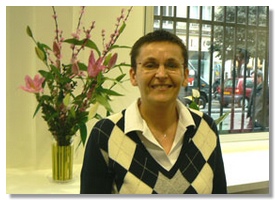 A new alternative tourist desk for gay and lesbian visitors can be found at the new Gay & Lesbian Center with ParisGayVillage.com. Check it out every Saturday at Paris LGBT Center, 63 rue Beaubourg, 75003 Paris, from 6 to 8 pm.
http://www.cglparis.org/
---
ADVERTISE YOUR PROPERTIES AND SELL YOUR GOODS ONLINE
Did you know that Parismarais.com is a great place to make new contacts and to buy and sell practically anything you can imagine? Our partnership with Franglo.com allows you to post a small ad online for only a couple of euros and have it promoted on 20 other Anglophone websites. Great isn't it? Start advertising now – it's fast and easy!
http://www.parismarais.com/buy-and-sell-your-goods.htm
---
Parismarais Newsletter
Parismarais Newsletter, March 2008 issue
http://www.parismarais.com
mailto:info@parismarais.com
To Subscribe:
http://www.parismarais.com/parismarais-newsletter.htm
To Cancel Your Subscription:
http://www.parismarais.com/unsubscribe.htm
Many thanks for their Help and contribution to Dominique Bertinotti, Paris Mayor district 4, Ludovic Sage, Pierre Aidenbaum, Paris Mayor district 3, Sophie Queran, Vincent Roger, head of PR Office of François Fillon, French Prime Minister. Thanks to Lynda Sydney, Fabrice Belaire, for Parismarais.com, Alexandre Gelbert for Bonaventure TV productions. © parismarais.tv, parismarais.com 2008.

Copyright 2008, parismarais.com