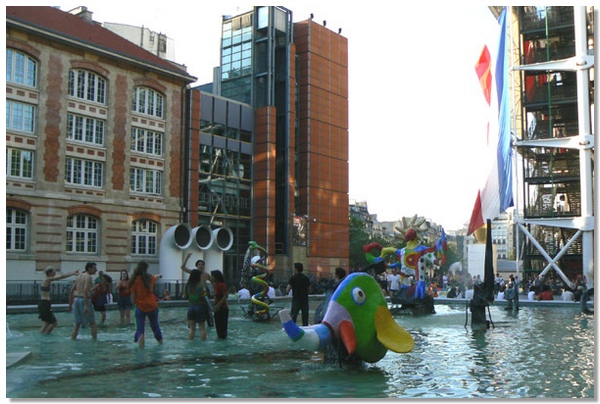 Parismarais Newsletter
Issue 37, February 2008
http://www.parismarais.com
FASHION AND DESIGN VICTIMS OF LE MARAIS
Bonjour Parismarais Readers,
The past few weeks have brought Paris and le Marais more world-class jet-setters than our glittering, bling bling so-called president could ever dream of. (Poor France, we thought it was impossible to find someone worse than Jacques Chirac, but now we all regret him). It was fashion week, and the Paris Capitale de la Creation trade show – which included the world's number one design show, Maison et Objet – took place in the gigantic exhibition hall of Villepinte.
The streets of le Marais were packed with models – chic girls from Italy, Britain and America, sexy male models from Germany, Holland and Austria, and of course, designers, buyers and fashion victims from across the planet. Le Marais became more international than ever. All hotels including the top 5-star Pavillon de la Reine were fully booked. There is no need to say it again, but we will anyway – there is really no low season in Paris, it's always a very busy city! The only off-season and therefore cheap time is from July 15 to August 25, so if you are on a budget, plan your holiday for August and you'll enjoy discounts of 30% to 40% off most hotels and apartment rentals.
Le Marais is not yet famous for its designers and is certainly not the main reason why people flock to Paris' favorite district, but it may be another good reason to discover it. Le Marais has been classified by UNESCO as a world wonder. It is home to Notre Dame, the Carnavalet museum, the Picasso museum, plus 170 historical palaces and mansions, and hundreds of divine medieval, renaissance and baroque streets to discover.
But there is also the Pompidou Center. The structure that locals used to call the "ugly oil factory" now offers the largest modern art collection in France, is one of Paris' most visited monuments, and employs over 1000 Parisians. This museum is proof that it is well worth mixing the modern with the past – this is what makes a city vibrant and lively, not just a yellowed page in a dusty history book. And if you're lucky enough to be in Paris this month, you absolutely must visit the exhibition featuring Richard Rogers and other great architects.
Last week we had a very interesting meeting with Dominique Bertinotti, Mayor of Paris District 4. She discussed her accomplishments during six years of working in central Paris, and shared her vision for the next six years if she is re-elected. The good news is that most of actions she promised to take have been realized, including the renewal of many streets such as rue des Rosiers, rue Saint Antoine, as well as the rejuvenation of the Village Saint Paul, a small pedestrian district.
Bertinotti would like to give visitors a new look at this district by eliminating the tourist clichés, an idea we encourage as it has been done successfully in London, Berlin, Copenhagen, Antwerp and Amsterdam…some wonderful examples to follow.
Fashion and design are the other side of le Marais, the one you discover when you visit the Village Saint Paul. This area offers an eclectic mix of antique dealers and newly opened local furniture designers whose presence is supposed to bring more people to this poorly visited area. For more information, visit http://www.parismarais.com/village-saint-paul.htm. The revitalization has been only semi-successful, but it does take time to get the word out and create traffic and excitement in a traditionally commercial area.
One of the best things about le Marais, is that unlike many city centers, this district has not yet been invaded by big brands and the globalization effect. No MacDo… No Zara… No Gap here… or very few of them. What you'll find instead are lots of tiny boutiques and independent shops with small designer brands, such as Pierre Talamon who produce their clothes locally. Also, inventive designers like Gaspard Yurkievitch (http://www.yurkievich.com/ ) who designed the great dresses that Jean Louis Garnier and I were presenting at Le Scarron for Fashion TV on top models Jodie Kidd and Tacha de Vazconzuelos (for more fabulous details, see below…).
The city of Paris is in its own way supporting these smaller businesses. They don't have many ways to influence the local economy, but at least they have the power to preserve some local life for the residents. Through special real estate societies like Semaest who give priority for commercial leases to vital shops such as grocery stores, butchers and bakeries, the city can keep these businesses from being converted into mass market clothing shops. Our local mayors in Paris District 3, Pierre Aidenbaum, and in Paris District 4, Dominique Bertinotti, have done a good job in this area. The Parisians and European local residents who are very numerous in le Marais will vote for their local mayor in elections next month. We'll report on the election with video interviews of our two local mayors.
There is no reason why le Marais should not continue in this creative direction, protecting the past and looking towards the future to attract new generations of visitors, as well as supporting local employment such as advertising or travel agencies, social services for elderly people and children, and the work of artists and architects.
Pascal Fonquernie
Editor, Parismarais

P.S. For now let's be more superficial and follow the "bling bling" generation and fashion victims with the following fashion and design news…



---
Oh la la…Paris!
This is probably the favorite expression used by the French…but "Oh la la" is also a very good blog about Paris fashion boys, actresses and icons. If you want to see a good "people magazine" on the net, take a peek at http://www.ohlalaparis.com/ohlalaparis/
---
Top Models at Le Scarron for Fashion TV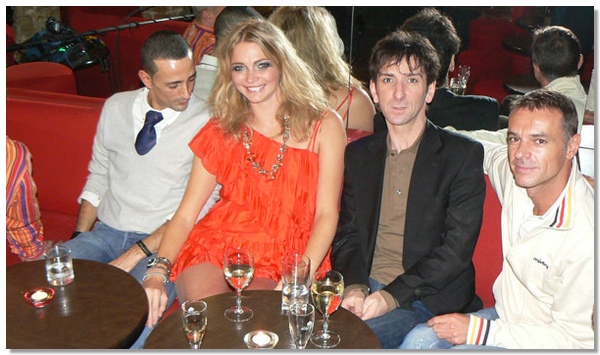 Imagine two of the world's most famous top models shopping in le Marais, plus a jury of five VIPs including Jean Louis Garnier, manager of Le Scarron, the ultra chic Paris club (http://www.lescarron.com/) and myself. Our mission: to vote for the sexiest outfit. We voted for each ensemble, giving a rating of 1 to 9. It will be soon on Fashion TV, on a show about Paris. Designer Gaspard Yurkievitch's lovely mini dresses were applauded and we were really enthusiastic to find these two girls so friendly, especially Jodie Kidd who promised to come back to le Marais and have dinner with us soon.Tacha de Vazconzuelos was more fussy and suddenly disappeared in the streets because she was upset she had to wait for so long. Poor Tacha… the life of a model is soooo difficult, even when they are paid thousands of euros per day. Thank god this one did not marry Prince Albert of Monaco as she certainly would not have the same allure and dignity as Grace Kelly.

Our trash magazines are now so full of "Sharkozy" and Carla Bruni pictures that the Princesses of Monaco will be soon be "unemployed," left alone by the press…and in peace.
---
New online boutique for Gaspard Yurkievich
I am really happy to promote this young and talented designer whose shop is just below my windows on rue Charlot.
Visit his online shop and enjoy 50% off and free delivery – just until mid-February!
http://www.yurkievich.com/
---
LIZA is recycling everything: discover bio fashion
There is a tiny boutique in le Marais that specializes in unique and original clothing and accessories, as well as decorative items all created from vintage clothing and fabrics – and transformed using painting, recycling, and sewing techniques.
The designer is Liza, a Franco-Argentinean who happily admits her weakness for ties, which she frequently uses to create dresses, skirts and tops. All pieces are created with the intention that the wearer can express her own individual style.
.
..................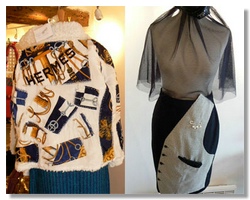 ---
Baby bitches at Mademoiselle Vegas
You don't need to be 21 to be a real bitch…you can start at age 2 by wearing Mademoiselle Vegas' red baby suit «Drama Queen» with assorted devilish shoes…
48 rue Charlot, 75003 Paris
Tel: 01 42 74 72 89
E-mail mademoiselle.vegas@orange.fr
Tuesday to Sunday, from 11 am to 8 pm
http://www.parismarais.com/items-for-kids.htm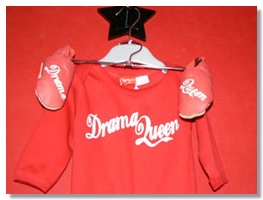 ..............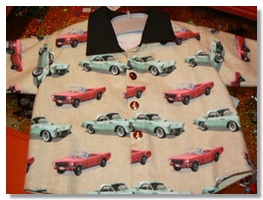 ---
Pierre Talamon
Talamon is not only a great designer…he is also proud to create and produce his fashionable men's collection in le Marais. We are happy to promote a 100% Made in France Designer who is doing fabulous collections for men, as well as made to measure at unbeatable prices. Visit Pierre Talamon's Shop at 15 rue du Temple, 75004 Paris. Keep his name in mind as we are certain that he will soon be listed in the Paris Top 10! designer black jeans at 110€, Prince of Wales classic suit at 790€, silk and wool V neck sweater at 120€… The prices are so reasonable you'll soon be hooked! 50% OFF until 15 february.
Pierre Talamon Shop
15 rue du Temple, 75004 Paris
Tel: 01 42 71 06 17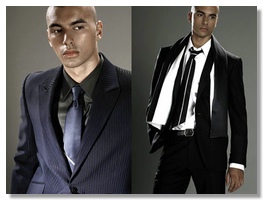 ..............
---
Discover le Marais Streets

In the past few months we have had the pleasure to present a series of short films on the French television station PARIS CAP about the best addresses in le Marais. If you have not had a chance to see these films, they are now online! Discover rue Charlot, rue de Poitou, rue des Archives, rue du Temple. And if you have a great place to recommend in le Marais, let us know – we may come to film it very soon! Many more films about shops, hotels and restaurants will soon be online…so stay tuned!

Visit http://www.parismarais.com/videos.htm
---
Must-see at Carnavalet Museum
BENJAMIN FRANKLIN EXHIBIT 1776 - 1785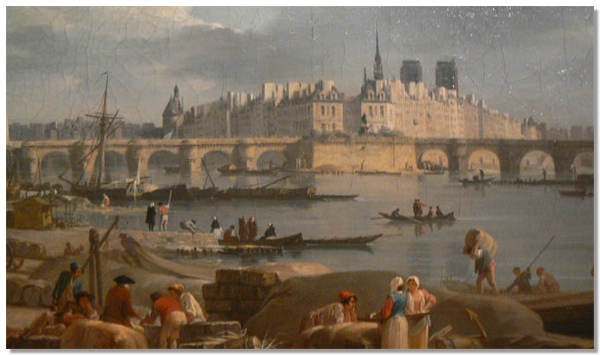 This exhibit is a tribute to the American writer, physician and diplomat who was in Paris in the late 18th-century, before the French Revolution.
December 5, 2007 to March 9, 2008
Closed on Mondays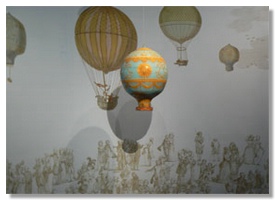 .........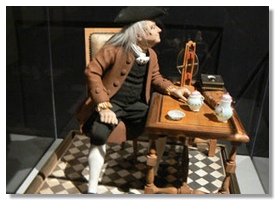 ---
RICHARD ROGERS + Architects @ Pompidou Center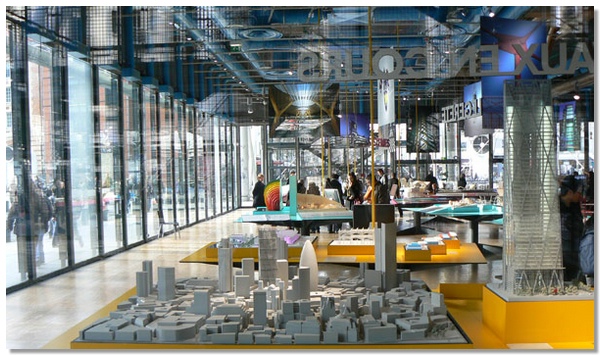 This is the first retrospective exhibition to be devoted to the work of architect Richard Rogers and his practice. The 50 projects presented are amazing and are grouped by themes and cities. You'll discover the craziest architectural projects ever conceived – some are built, some will be soon…and some have been postponed.

http://www.centrepompidou.fr
Until March 3, 2008, 10 am to 10 pm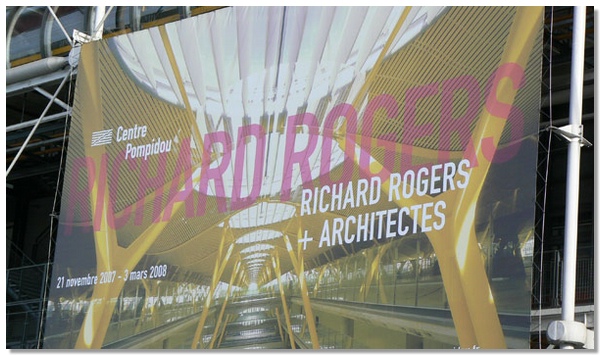 ---
FREE CLUBBING every Thursday
Le Bal du Jeudi is the friendliest mixed party at Les Bains Douches, held every Thursday. The music is fun and 80% French, the crowd is international and fab with no attitude, the entrance is free and drinks start at 8 euros…don't miss it! Thursdays from 11 pm.You can find parties so eclectic they're mythical…and LE BAL DU JEUDI is one of them!

Les Bains Douches
7 rue du Bourg l'Abbé, 75003 Paris
Tel: 01 48 87 01 80

To book a table or private party: resa@lesbains.info
---
Hotel Deals in February
HOTEL DU VIEUX SAULE***
and HOTEL BASTILLE SPERIA***

Both great 3 star hotels offer you a special winter promotion to enjoy the end of the winter sales.
---
Low-season Deals on Private Rentals…
Get 20% off Holiday Apartments in February
Looking for somewhere unique to stay for your next Paris holiday? Parismarais selects only the best in each apartment category, just for you. It's good to know that when you rent a flat with the owners and companies we select, you'll be welcomed like a friend, benefit from great service and enjoy exceptional accommodations.
http://www.parismarais.com/book-a-flat-le-marais-paris-france.htm
---
Discover Europe with Parismarais.com…
Soon over 100 new fabulous, specially-selected hotels and resorts
in Europe

The perfect trip to France and Paris would not be complete without visiting our marvelous countryside, seaside or mountain areas…or even discovering another great European capital.

From April 2008, to celebrate our third anniversary, Parismarais.com will be offering you the choice of almost one hundred fabulous hotels and resorts in Europe to extend your stay. We always select the best boutique hotels, always in city centers, and always at the best price.

Paris is the gateway to Europe, so enjoy the City of Light for at least a week, then extend your stay in one of our selected destinations.

How about a medieval castle on a rock overlooking the Mediterranean sea? Or you can take a break at a gastronomic table in Burgundy, a day trip to the Loire Valley, a few days in a monastery in the Alps, a wine tasting stay in Bordeaux, or stay in a royal castle, relaxing in one of the world's most beautiful spas.

Enjoy these mythical, magical destinations where famous people go to escape from their celebrity and relax in privacy.

Check: http://www.parismarais.com/luxury-resorts-in-europe.htm

See also our new partner on the Côte d'Azur for luxury apartment rentals: http:///www.rivieraexperience.com
This is the perfect place to stay when you are taking classes at the Institut de Français :
---
Learn to Speak French in a Winter Paradise
An exciting experience is learning to speak French, along with fascinating people from all over the world, at the Institut de Français. The Institut sits over the charming village of Villefranche sur Mer, with superb views of the Mediterranean's most beautiful bay. This world renowned school runs an intensive program for adults of 8½ hours a day for 2 to 4 weeks, all year round. It's total immersion – with breakfast, lunch and dinner at the school, only in French.
The program ranges from audio-visual classes, language lab to linguistic games, role playing in various situations, discussions with teachers, practicing French every day. From total beginners (there are 2 beginner levels) to advanced students (often diplomats, government officials, etc.) for a total of 8 levels.
Apprenez le français au paradis, sur la Côte d'Azur!
Institut de Français
23 avenue General Leclerc
06230 Villefranche sur Mer
Tel: 04 93 018 844
E-mail: info@institutdefrancais.com
http://www.institutdefrancais.com
---
Antwerp: The perfect mix of design and history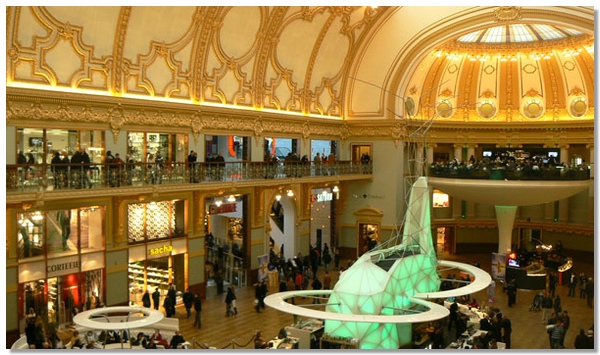 Last weekend we visited Antwerp in Belgium, a great undiscovered city, only two hours from Paris by the Thalys fast train (http://www.thalys.com). It is as beautiful as Amsterdam and more affordable. It's also a great mix of the modern and historic. They dare to do things we would never do – check out the fabulous train station, Antwerp Central, and the fabulous design shopping center located in the former city festival hall, a wonderful mix of baroque and ultra design.
Visit the tourist office's official web site http://www.antwerpen.be/eCache/BEN/52.html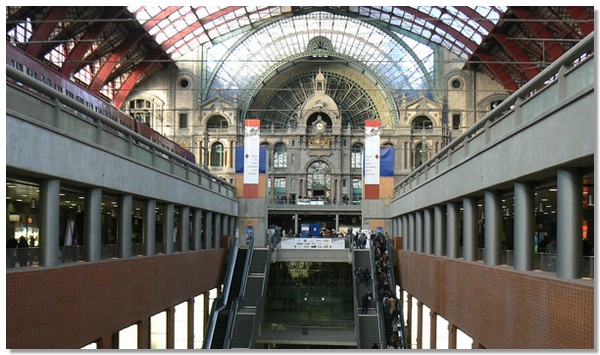 We can recommend a fantastic guesthouse in the city center owned by a famous photographer – only 70 euros for a double room. Get all the details at: http://www.emperors48.com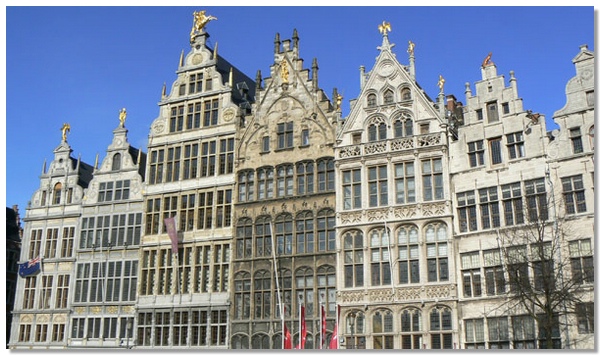 ---
We wanted better guides…so we wrote them

Insider Paris Guides are a series of electronically published, downloadable guides about Paris and France, written by journalists and writers who live in, work in, and love Paris.

We cover specific, niche-interest topics that are difficult to find anywhere else. Get an insider perspective on Restaurants... Making a Life... Black Culture... Expat Writers... and Practical Paris.

For more information, visit http://www.insiderparisguides.com/index.htm
---
Advertise Your Properties and Sell Your Goods at Parismarais.com
Did you know that Parismarais.com is a great place to make new contacts and to buy and sell practically anything you can imagine? Our partnership with Franglo.com allows you to post a small ad online for only a couple of euros and have it promoted on 20 other Anglophone web sites. Great isn't it? Start advertising now – it's fast and easy!
http://www.parismarais.com/buy-and-sell-your-goods.htm
---
Parismarais Newsletter
Parismarais Newsletter, February 2008 issue
http://www.parismarais.com
mailto:info@parismarais.com
To Subscribe:
http://www.parismarais.com/parismarais-newsletter.htm
To Cancel Your Subscription:
http://www.parismarais.com/unsubscribe.htm
To receive more news about Paris, subscribe to Parler Paris Newsletter and twice a week you will receive the latest information, events, tips, and details about what's new in the French capital, written by Adrian Leeds, long time resident of Le Marais, visit www.parlerparis.com
Copyright 2008, parismarais.com