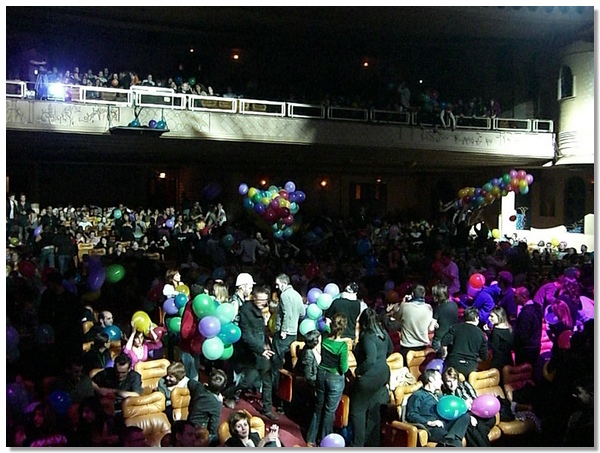 The "Night of the Ad Eaters" in Paris - November 14th and 15th

Parismarais Newsletter
Issue 48, November 2008
http://www.parismarais.com
---
DISCOVER EUROPE'S BEST HOTELS
AT THE BEST PRICES

Extend your stay in Europe by visiting the prestigious resorts we have selected for you in the Loire Valley, on the French Riviera, French Alps or Switzerland. Or how about Rome, Madrid, Vienna, Barcelona or London?
---
VOTE FOR YOUR MARAIS FAVORITES
Bonjour Parismarais readers,
If the Europeans and especially the French had the right to vote in the American election, 80% would have voted for Obama.
On November 4, at the local city hall in Paris' district 3, thousands of Americans living in Paris, along with their European friends, enjoyed La Nuit Americaine, organized for the second time by Paris district 3 mayor Mr. Pierre Aidenbaum. At 8 p.m. before the results, our local mayor predicted a large victory for Obama…and he was right.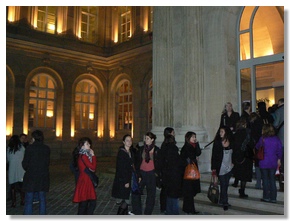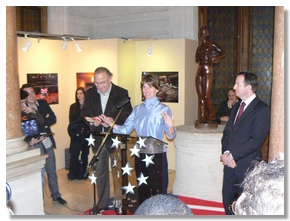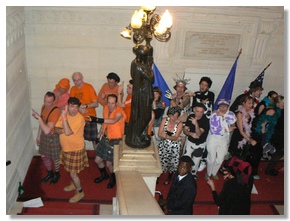 "It is a good thing for humanity and democracy, and opens a new age for the whole world. It is also a good example for the French democracy that has very few people of color in its parliament."
The French may not have been able to participate in this historic vote that will surely make the world a more humane and positive place. But we still enjoy giving our opinions on basic things in everyday life…such as choosing the best restaurants, the friendliest bars, the chicest and most comfortable hotels, as well as the most reliable services for enjoying Paris.
We have selected ten categories and we encourage you to vote for your favorites, considering those that you have actually experienced first, then those you have discovered on this web site or another, or through recommendations from friends.
Please cut and paste your voting ballot found at the end of this newsletter, and send it with your answers to info@parismarais.com.
Another great event that's coming soon to Paris, and where you'll have the chance to vote for your favorite commercial films by screaming hysterically, is the internationally acclaimed "Night of the Ad Eaters®." Enjoy the finest, most amazing, artistic and creative TV and cinema advertising films from around the world!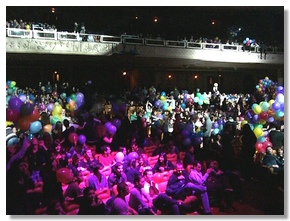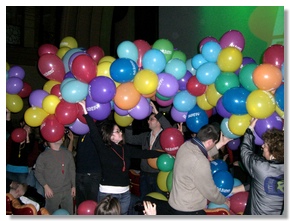 The Night of the Ad Eaters was created in France in 1981 ("La Nuit des Publivores®") and is now a global phenomenon with shows in more than 150 cities across 40 countries. This show will be held in Paris on November 14th and 15th in the legendary Grand Rex Theatre. This unique advertising festival flings open "a window on the world," allowing the audience to indulge in a taste of the best Russian, Asian, African, South American and UK advertising in a crazy atmosphere!
Over 60 different nationalities are featured across the more than 350 films, many of which have never been shown before in this format. It's a chance to discover a wide range of spots that you have never seen before, from lands as diverse as Mongolia, Iraq and even the Guarani region of India.
The show is brought to you by the Jean Marie Boursicot Cinémathèque which is the only film library in the world dedicated to TV and cinema commercials. Today, this privately owned library contains more than 800,000 commercials from all around the world, the very first one dating back to 1898!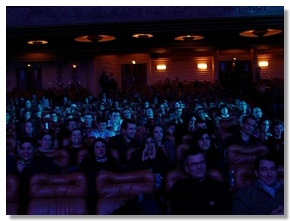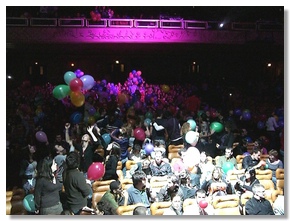 The evening will be interspersed with some unexpected and not to be missed entertainment. If you are an arts and culture enthusiast, an advertising professional or aspiring to be, or if you simply love cinema, don't miss this event!
The Night of the Ad Eaters in Paris
When: November 14th and 15th from 11p.m. to 7a.m.
Where: Grand Rex at 1, boulevard Poissonnière, 75002 Paris
Métro: Bonne Nouvelle (Métro lines 8 & 9), car park nearby.
Official web site and worldwide tour: http://www.nightoftheadeaters.com
Tickets: All FNAC stores or online at http://www.fnacspectacles.com/
Videos on YouTube: http://www.youtube.com/watch?v=Ma5gftzqxxo


Now vote for your favorites…and hope for a better future and fabulous holidays in le Marais.

Pascal Fonquernie
Editor, Parismarais.com
---
SPECIAL HOTEL DEALS IN NOVEMBER AND DECEMBER
Enjoy a fabulous 4 star hotel
at 3 star prices!

Villa Beaumarchais offers you an upgrade with breakfast included for all rooms: book a standard and get a Superior + breakfast included.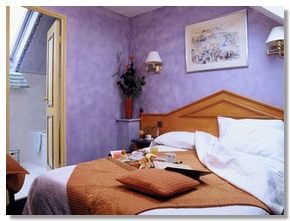 Hotel Ecole Centrale is offering special discounts in November and December on Single Rooms from only 115€
If there is only one person using a room, it is only fair that they should pay less—it uses less energy, fewer towels and less water. And if a single room is really more affordable, it brings more singles to Paris…and that means a better chance for Parisian singles to meet their match.
Did you know that 50% of Paris residents are single or at least not officially married? That's probably more than any city in the world, and may be partly due to the small size of Parisian apartments. So welcome to all singles, from Paris and le Marais!
Book online for your next trip:
http://www.parismarais.com/hotels-paris-le-marais.htm
---
IS PARIS NIGHTLIFE DYING FROM TOO MUCH REGULATION?
The youth of Paris are quite energetic and enjoy great events such as the Fête de la Musique techno parade and Gay Pride where you'll find them dancing in the streets. But can only two such events each year keep the fun in the city? London, Berlin and Barcelona are competing with Paris and offer many more festivals. They also have more support from their local administration and fewer administrative hassles.
With the new anti-smoking laws in Paris, many bars and clubs have had to create smoking rooms at a high extra cost. Others have had to encourage their customers to smoke outside which results in lots of noise in the streets and complaints from neighbors. The bars are then fined or harassed by the local police, which is not the best way to encourage a dynamic nightlife in the capital.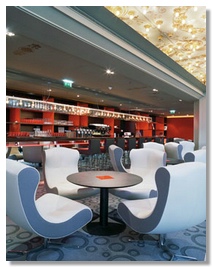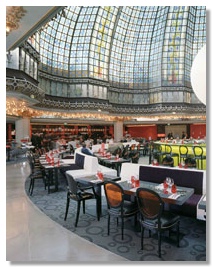 At least there are some big party companies in Paris such as "Paris Plaisirs" and "Spirit of Stars" that are creating events and a fabulous nightlife.
This gives Paris a chance to enjoy certain locations in the city that are not necessarily designed for clubbers, but can be turned into fabulous dance palaces at least one a week or once a month.
One we especially like is the Season Lounge at the top of the Printemps department store. This is probably the best after work party you can find in Paris, every Thursday from 6 p.m. to 10 p.m. Visit these sites to find out that nights in the City of Lights are still magical and full of surprises…
http://www.paris-plaisir.com/ & http://www.spiritofstar.com
---
EROTIC GUIDED TOURS WITH PARIS GAY VILLAGE
Andrea Mantegna, Major Artist from the Renaissance
Saturday, November 8, 2008 at 4:15 p.m.
This retrospective at the Louvre Museum features one of the great artists from the 16th century, Andrea Mantegna. In his time, he had a homo-erotic vision of art, with his famous "San Sebastian" being one of the many examples of his work. The tour is in French, but many of the team will speak English.
For more details, reservations and meeting place, visit: contact@parisgaivillage.com
Le Musée du Petit Palais, A Temple for Women in 1900
Saturday, November 22, 2008
For more details, reservations and meeting place, visit: contact@parisgaivillage.com
Web site: http://www.parisgaivillage.com
---
ADVERTISE AND SELL ANYTHING YOU WANT
AT PARISMARAIS.COM
Did you know that Parismarais.com is a great place to make new contacts and to buy and sell practically anything you can imagine? Post a small ad online for only a couple of euros and have it promoted on 20 other Anglophone web sites. Great isn't it? Start advertising now—it's fast and easy!
http://www.parismarais.com/buy-and-sell-your-goods.htm
---
WHAT'S UP NEXT IN PARIS?
Our English language newsletter comes to you only once a month, but we have so much to tell you that it just keeps getting longer and longer! You don't have to wait for the next issue to check out what's new in le Marais. Almost every day we will add a new report or article to our blog about le Marais and Paris, plus many tips about real estate, travel and entertainment.
If you want to write about le Marais, send us your comments about hotels, restaurants, shops and more in Paris. If we publish it, we'll be happy to add you to our list of contributors and writers.
http://www.parismarais.fr/blog
---
Don't Miss PARISMARAIS NEWSLETTER AND SPECIAL OFFERS
AOL blocks many major European ISPs, so we cannot guarantee that our mail to AOL addresses will arrive. Please use another email provider or "White List" our email address or add "info@parismarais.com" and to your contact list.
Parismarais Newsletter, October 2008 issue
http://www.parismarais.com
mailto:info@parismarais.com
To Subscribe:
http://www.parismarais.com/parismarais-newsletter.htm
To Cancel Your Subscription:
http://www.parismarais.com/unsubscribe.htm
Special thanks to all our contributors and media partners all over the world.
http://www.parismarais.com/worldwide-links.htm
http://www.parismarais.com/gay-links.htm
Should you wish to promote us and create profitable reciprocal links with us to your web site, please write to advertising@parismarais.com.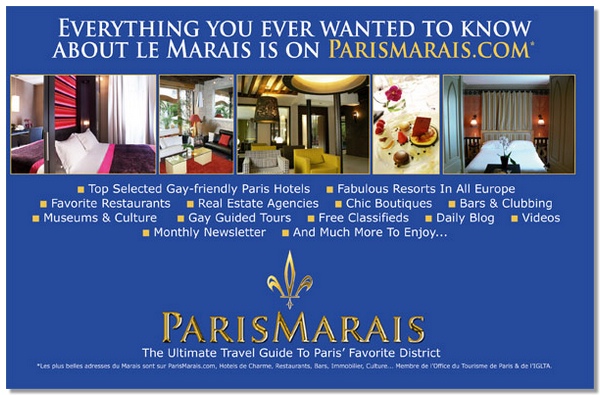 ---

Copyright 2008, parismarais.com
--------------------------------------------------------------------------------------------------------------------------------
THE MARAIS' BEST ADDRESSES ELECTION
For each category, please name at least one to a maximum of three choices. We'll publish the results in the next newsletter. There are no cheating voting machines here, so take it seriously! You can respond anonymously, but please don't send more than one ballot ;-)
1 - Restaurants
-------------------------------- / -------------------------------- / --------------------------------
2 - Hotels
-------------------------------- / -------------------------------- / --------------------------------
3 - Bars and Clubs
-------------------------------- / -------------------------------- / --------------------------------
4 - Decoration and Design Shops
-------------------------------- / -------------------------------- / --------------------------------
5 - Gourmet Shops and Wine Dealers
-------------------------------- / -------------------------------- / --------------------------------
6 - Services
-------------------------------- / -------------------------------- / --------------------------------
7 - Museums
-------------------------------- / -------------------------------- / --------------------------------
8 - Real Estate Agencies
-------------------------------- / -------------------------------- / --------------------------------
9 - Guided Tours and Sightseeing
-------------------------------- / -------------------------------- / --------------------------------
10 - Art Galleries
-------------------------------- / -------------------------------- / --------------------------------