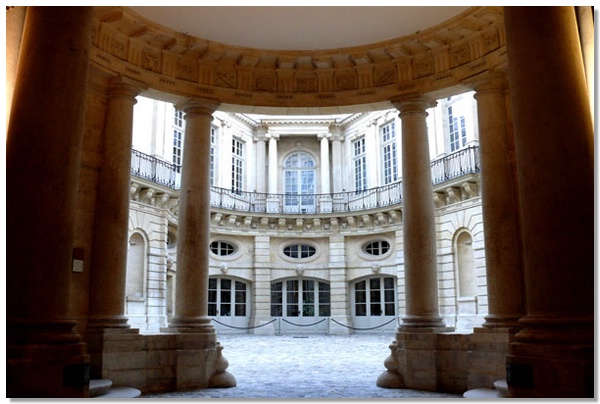 Hotel de Beauvais, where Mozart lived in 1763. Photography by Marianne Ström

Parismarais Newsletter
Issue 32, November 2007
http://www.parismarais.com
WARM UP WITH ENTERTAINMENT AND CULTURE
Bonjour Parismarais Readers,
November is traditionally the «Month of Photography» in Paris, and the capital city is offering many exciting events. This year the theme is « Italy » and Salon Paris Photo is being held at the Carrousel du Louvre from November 15-18, 2007. For complete details, visit http://www.parisphoto.fr
Photographic art is now being recognized as an art form as important as painting. An American friend of mine recently sold photographs she had bought in the U.S. many years ago at a profit that you may not even see in real estate! But investment is not the main reason to buy photography. For most people the attraction is emotional, buying images they love and appreciate, as was the case with my friend. If the photos then appreciate in value, that's an added benefit!
We have chosen one of the most famous photographers living in le Marais to present her vision of our favorite district. Marianne Ström is Swedish, has exhibitions all over the world, but the place she chosen to live for 30 years is an area she considers to be among the best, le Marais. From her beautiful apartment in an ancient monastery, you can view the Hôtel de Soubise, home to the national archives, and a dream we want to share with you this month. Read on to discover what Marianne has to say about le Marais.
You will also want to mark your calendar with the great events we're bringing to you this month.
The first one is SIGL (Salon International Gay, Lesbian Friendly), November 2-4, 2007 at the Carrousel du Louvre. Whether you're gay or straight, this promises to be a fantastic trade show where you can learn about Paris' pink planet. Of course, Parismarais will be there at booth number M28 « PARISMARAIS TV PROD. » For several months, we have been co-producing a series of films on le Marais with BONAVENTURE PRODUCTIONS, and French television PARIS CAP. We are also launching a new advertising service to promote business and tourism in le Marais. Come visit us at our booth and say hi to Alexandre our TV Producer, Antoine our camera man, Lili our PR Pro, and of course me, Pascal.
November 23 & 24, don't miss the world famous "Nuit des Publivores" --Night of the Ad Eaters-- at the Grand Rex Theatre in Paris, and enjoy the funniest, innovative ads from over 40 countries in a crazy atmosphere!
For now, let's do a quick tour of the events we enjoyed last month and all of the not-to-be-missed happenings coming up in November.
A bientôt!

Pascal Fonquernie
Editor Parismarais.com

---
The historic heart of Paris, a cultural « marsh à la mode »!
By Marianne Ström
The magnificent royal and private palaces of the 16th, 17th and 18th centuries, built in le Marais by France's most notorious architects and artists, turned into ghastly wrecks in the 19th and 20th centuries.
Vandalized, pillaged and distorted under the revolution, the palaces were soon invaded by various industries and workshops that installed themselves in the ex-lounges, halls and apartments, as well as in the great courtyards and private gardens. The palaces and their surroundings also came to serve as lodgings for the poor and ill-fated.
In the 1960s the Marais was the most densely populated area, not only in Paris but in all of France, and with the lowest standard of living!
A bleak spot on the map of Paris, the Marais fell prey to the most extravagant speculations, particularly from the alert and covetous building sector. The ultimate question was: condemn and wipe out the district or safeguard and refurbish the Marais?
In 1962 the "Loi Malraux" was passed. Two years later, le Marais became the "First Protected Sector of France." It was protected due to "its historical, archeological and picturesque interest."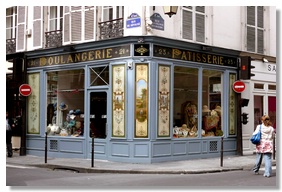 Today, after more than 40 years of restoration and renovation, le Marais has become the center of culture and fashion, a cultural marsh à la mode, attracting people from all over the world.
About twenty of the old palaces now serve as museums. A large number house the Ministry of Cultural Affairs, serve as public libraries or house the Public Record Office, the Office of National Monuments, the National Archives, etc. Many convents and monasteries have also been converted into exhibition halls and youth hostels. Apart from this, some of the most fashionable stylists and artisans have moved into old butcher's, baker's and shoemaker's shops, thus profoundly transforming the local market areas into luxurious fashion businesses. However, this was not without intruding upon the former local neighborhood spirit.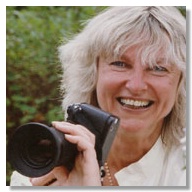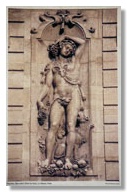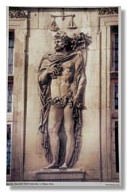 I have lived and worked in le Marais for more than thirty years. My Hasselblad and Leica have been my faithful companions during the past twenty years. I have had the privilege to exhibit, on two occasions, part of my photographic archives of the Marais, in the Historical Library of the City of Paris, under the title Le Marais – Ces Détails qui font l'Éloge du Monumental(1) with focus on the architectural treasures of this splendid multicultural quarter!

Marianne Ström

(1) Le Marais, Ed Héritage Architectural, Paris 2002

WHERE TO BUY MARIANNE STRÖM PHOTOGRAPHS AND BOOKS
Le Marais, Ed Héritage Architectural, Paris 2002
by Marianne Ström

Bookshop Paris Historique
44-46 rue François Miron
75004 Paris

Carnavalet Museum Bookshop
19 rue de Sévigné
75004 Paris

BHVP Bibliothéque Historique de la Ville de Paris
Rue Malher
75004 Paris
---
WHERE TO BUY HISTORIC PRODUCTS AND ANTIQUE COPIES
OF LE MARAIS' GOLDEN AGES
Carla Vizzi invites you to the first Boutique Museum of Living History. The « Boudoir Philosophy » allows you to rediscover the Art of Living in the 18th century through the daily activities of the boudoir. Carla works with manufacturers and craftsmen who make copies of 18th century art, and sells both antiques and recreations of classical necessities. Carla is also creating a complete series of trays, frames and other products, featuring Marianne Ström photographs.
http://www.leboudoiretsaphilosophie.fr/1.aspx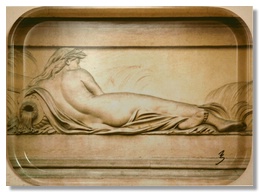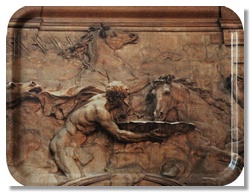 Le Boudoir et sa Philosophie
18 rue Charlot 75003
Tel: 01 48 04 89 79
---
WHERE TO BUY ANTIQUE MARAIS PHOTOGRAPHIES
Photography specializing in portraits, Fabien Breuvart opened his boutique in June 2004 entirely dedicated to expressing your image. Fabien offers the best souvenir you can take home: a personalized portrait in pure classic style, black and white or color, unique and memorable, starting at only 90€. He also offers a fantastic selection of old Paris pictures starting at only 5€... A great idea for a present! Pictures of anonymous parisians from the 1920's to the late seventies, pictures of some french icons, pictures of le marais like it no longer exists, antique cameras... Just a fabulous shop you must not miss next to the Marché des enfants rouges.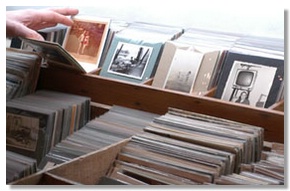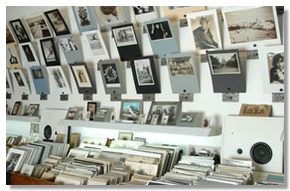 «A chacun son image»
Vintage Photography
35-37, rue Charlot
75003 Paris
fabien.breuvart@noos.fr
Monday through Friday - 5 p.m. to 8 p.m. (by appointment) and 10 a.m. to 7 p.m. on weekends.
---
SIGL: November 2-4, 2007, Carrousel du Louvre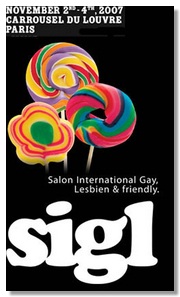 Thanks to its avant-garde spirit and taste for the new and novel, the Gay, Lesbian and Gay-friendly community represents an influential catalyst, making it a vehicle of new ideas for society as a whole. This social, economic and cultural reality is finally going to take shape this weekend in a show that is unique in its genre. sigl, the new Gay, Lesbian and Gay-friendly show will strive to be the image of a community which remains active, dynamic, and festive, as well as one which refuses to be reduced to a label.

As such an exceptional gathering demands a prestigious venue, sigl has chosen the exhibition area of the Carrousel du Louvre as the location for its first edition. This is a magical spot where the artistic heart of Paris beats, and art, culture and fashion reign supreme. It is a magnificent symbol of opening to culture, the world, the city, and to life itself.

On the outside, the Carrousel is exquisite… on the inside, things are happening! On the program: fashion and design shows, literature, book signings, auctions, and exhibits… but also conferences, debates and celebrity interviews with press partners. These creative and festive events are organized in conjunction with exhibitors, mainly associations, partners and advisors. sigl would not be able to welcome its visitors to the heart of Paris during the day without also lighting up their nights with a unique excursion, designed especially for them. Whether they are from the French provincial regions or from abroad, the sigl organizers have done everything to simplify visitors' lives and make their stay in Paris unforgettable.

Unlimited Access to the Show for 3 Days
Special Show Parties
Partnerships with Theaters, Museums, Exhibits, etc.

Book your ticket online at http://www.sigl.fr/
The list of exhibitor's and partners of sigl is online – you can access it from the site at: "visit" / "exhibitor's list"
You can reserve your ticket for sigl in advance and pay only 8€ instead of 12€ at the door. Access it at: "book your entrance."

Subscribe to the free sigl newsletter at www.sigl.fr, and be among the first to discover all of the special advantages reserved for sigl visitors throughout the three days in the "Parcours Off Carrousel." Access it at "visit"/"events."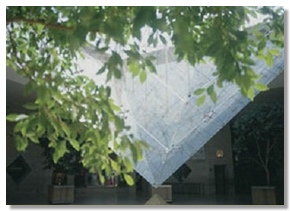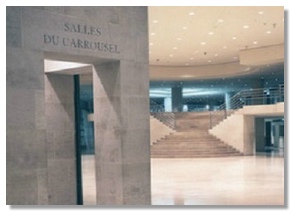 ---
GREAT RESTAURANTS – feel-good food for cold days
Here is a selection of restaurants we found in le Marais district where tradition is a must and where you'll never be disappointed…
Ma Bourgogne
Traditional French cuisine from Burgundy and Central France, escargots de Bourgogne, saucisson from Beaujolais, steak tartare, tripoux, T-bone steak, delicious tarte Tatin and Berthillon ice cream… Three course menu at 35€. Enjoy the view of Paris' most beautiful square from the terrace under the 17th century vaults of Place des Vosges. Providing a friendly relaxed atmosphere and excellent wine selection from Burgundy and other French regions, Ma Bourgogne is a classic address not to miss, even for an afternoon break when visiting the sights in Le Marais.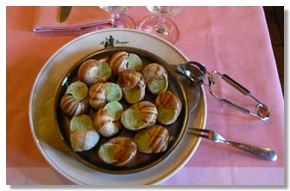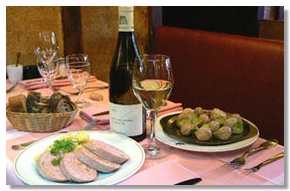 19, Place des Vosges
75004 Paris
Tel 01 42 78 44 64
Metro: Saint-Paul or Bastille
Street parking permitted

Breakfast from 8 a.m.
Open 7/7 from noon – 1am
No reservation - No credit cards

L'Ambassade d'Auvergne
The Ambassade d'Auvergne is one of Paris' top gastronomic institutions. Francis and Françoise Petrucci welcome you like old friends and share their passion of their region of France, happily explaining the secrets of their wonderful cuisine. Among the many house specialties, we recommend the chilled lentil salad, cochonnailles de la Châtaignerie (assorted charcuterie), stewed pork with braised cabbage, Parlan sausages and aligot (mashed potatoes with garlic and Cantal cheese). For dessert, try their chocolate mousse unlike any you've had before, the triple-flavored creme, or the cold rhubarb soup with fresh mint. Great selection of wines ranging from the affordable (16€ per bottle) regional wines like Saint-Pourçain or Madargues to the most prestigious Burgundy wines: Gevrey-Chambertin, Clos Vougeot, or Morey Saint-Denis… For weddings and other celebrations, you can even reserve a private room for up to 35 people. Great lunch menu : starter + main course + glass of French regional wine for 20€. Auvergne and Aveyron regional menu : starter + main course + dessert for 28€.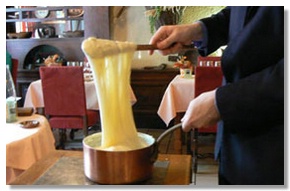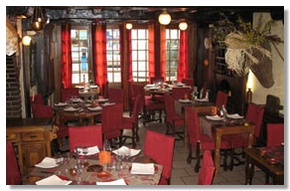 22 rue du Grenier Saint-Lazare, 75003 Paris
Tel 01 42 72 31 22
Service everyday from Noon to 2 am
Orders taken from 7:30 pm to 22:30 pm
www.ambassade-auvergne.com
---
PARTIES we enjoyed and where you should go next
L'Imprévu Halloween Party
Two adorable American guys run one of the most welcoming and friendly bars and night clubs in le Marais. It's called l'Imprevu meaning « unpredictable » -- and it's certainly a place that's full of surprises! They celebrated Halloween early with an amazing party featuring live dancers and even a few ghosts in their 6th century vaulted cellars.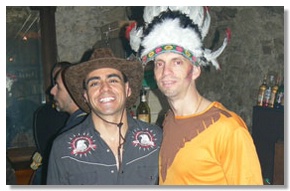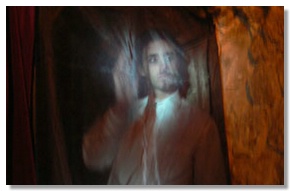 With cheap drinks and a great atmosphere, this is a fantastic place you should visit any night of the year. During the day they serve pastries, coffee and a nice selection of teas. Every day is full of surprises at l'Imprévu

l'Imprévu
9 rue Quincampoix
75004 Paris
Metro : Châtelet
---
EVENTS NOT TO MISS
The craziest Night of the year!
La Nuit des Publivores - November 23 & 24 from 11 p.m. to 7 a.m.!
Join us at the world famous NUIT DES PUBLIVORES (THE NIGHT OF THE AD EATERS)
and enjoy the 2007 selection of the best, the funniest, and ... OH MY GAAAD! ... sometimes the worst commercials, featuring the latest, innovative ads from over 40 countries broadcasted on a BIG screen in a CRAZY atmosphere! Plus, lots of surprises and presents for every visitor!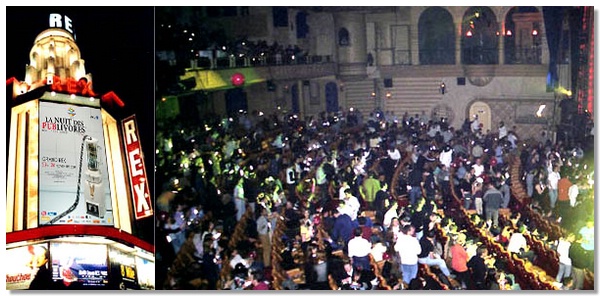 La Nuit des Publivores
Grand Rex Theatre
1 boulevard Poissonnière 75002 Paris
Metro Bonne Nouvelle (Line 8 + 9)
More information: www.nuitdespublivores.com
Recommend this event to a friend: click here
Book your tickets online: click here
---
ADVERTISE YOUR PROPERTIES AND SELL YOUR GOODS
AT PARISMARAIS.COM
Did you know Parismarais.com is a great place to make contacts and to buy and sell practically anything you can imagine? Our co-branding with Franglo.com allows you to post a small ad online for only a couple of euros and have it promoted on 20 other Anglophone web sites. Great isn't it?
Start advertising now – it's simple and efficient!
http://www.parismarais.com/buy-and-sell-your-goods.htm
---
MID-SEASON DEALS AT 30% OFF ON HOLIDAY APARTMENTS
Looking for somewhere unique to stay for your next French holiday? Parismarais selects only the best of the best in each apartment category, just for you. You know that when you rent a flat with the owners and companies we select, you'll be welcomed like a friend, benefit from great service and enjoy exceptional accommodations.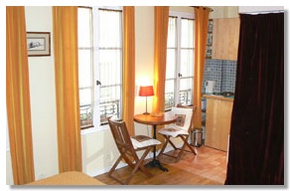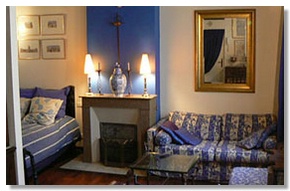 Open now for 2008 bookings… plus many discounted apartments for November 2007!
BOOK ONLINE NOW WITH SPECIAL PROMOTION CODE «PM» FOR A WEEK'S RENTAL
AT 30% OFF
http://www.parismarais.com/book-a-flat-le-marais-paris-france.htm
---
«A SHATTERED PEACE» THE NEW BOOK BY DAVID ANDELMAN

Versailles has always been connected to le Marais, for its architecture, its history, but also because when the royalty left le Marais it was to go to Versailles.
Versailles is known not only for its spectacular castle, but also for its unfortunate peace treaty of 1919 that created so many consequences for European and world history. It is fascinating to read David Andelman 's analysis …
« My new book, "A Shattered Peace: Versailles 1919 and the Price We Pay Today" has just been published by John Wiley & Sons and is arriving in bookstores. Briefly, it represents a whole new way of looking at what I truly believe was a turning point in the history of our nation and the world today. From Iraq and Israel to Kosovo and the Balkans, China, Japan and Vietnam, the great conflicts of our own time had their origins back in those few months in Paris nearly a century ago.
"A Shattered Peace" explores the characters, large and small, who came to Paris, determined to transform the world. Many later became bold-faced names: Ho Chi Minh, Lawrence of Arabia, Felix Frankfurter, Marcel Proust, even Elsa Maxwell who helped introduce le jazz Americain to her fabulous salons in that epiphanal year of 1919.

How did this book come about? For the past forty years, I've been traveling the world and observing it for The New York Times, CBS News and now Forbes.com. This book is the result.

My goal is to get this book noticed, since I do believe it can and will move the national debate in some critical areas, especially in the Middle East and Iraq to which I devote considerable effort. »

To find out more about this great book, write to david@ashatteredpeace.com which is linked to a website and blog.

Here are some of the first comments about David's book:

Ambassador Richard Holbrooke says David Andelman "links that far-away diplomatic dance to present day problems that illuminates our troubled times. A tremendous addition to this vitally important subject."

Les Gelb, President Emeritus of the Council on Foreign Relations: "David Andelman, a classic reporter and story teller, tells this fascinating tale."

Harvard Professor Ernest R. May, Dean of America's diplomatic historians: "The failed peace settlement following the Great War of 1914-1918 had been the subject of many fine books. In many respects, David Andelman's 'A Shattered Peace' is the best of these."
---
Parismarais Newsletter
Parismarais Newsletter, November 2007 issue
Thanks for their contribution to Lynda Sydney, Marianne Ström, Carla Vizzi, Lili Quint, Caroline de Rivoli.
http://www.parismarais.com
mailto:info@parismarais.com
To Subscribe:
http://www.parismarais.com/parismarais-newsletter.htm
To Cancel Your Subscription:
http://www.parismarais.com/unsubscribe.htm
To receive more news about Paris, subscribe to Parler Paris Newsletter and twice a week you will receive the latest information, events, tips, and details about what's new in the French capital, written by Adrian Leeds, long time resident of Le Marais, visit www.parlerparis.com
Copyright 2007, parismarais.com