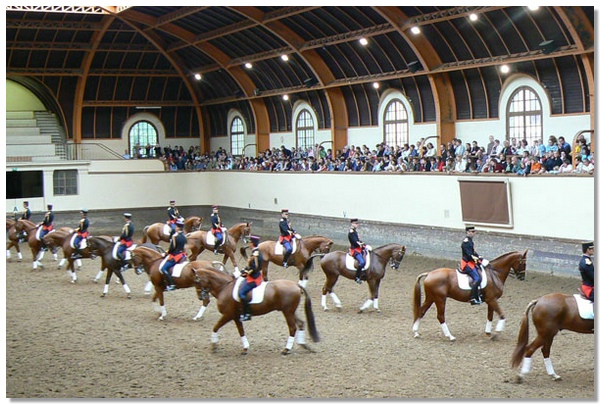 Paris Horse Guards Show - October 7-8

Parismarais Newsletter
Issue 31, October 2007
http://www.parismarais.com
HIGH SEASON AND GREAT DEALS TO ENJOY LE MARAIS
Bonjour Parismarais Readers,
Busy Busy Busy! This is the best way to describe October in Paris – we would need a hundred pages to list all that is happening this month in the City of Light. As we tell our readers, Paris is packed in October…but we are always happy to welcome you!
The October calendar is bursting with events – Fashion Week, the Rugby World Cup 2007, and many big trade shows at all the major venues that fill every hotel and rental apartment, bringing new faces from around the world to our favorite city. We just love this time of year!
The Paris Tourist Office reports that Paris has never been so popular, thanks to Bertrand Delanoë and the policies of the Paris Tourism Office, as well as many other private initiatives including ours. ParisMarais.com is in fact one of the top income producers for many hotels, restaurants and shops in le Marais. We are sorry that tourism is not better regarded by the local administrations, especially in some districts of Paris that rely heavily on tourists. It is hard to believe, but Paris would not be the same lively, bustling city without the many visitors who love it here and consider it to be the most beautiful city in the world. It is a shame that some of our politicians don't have a better sense of economics and think more globally in terms of income generation for our local businesses.
The Paris Chamber of Commerce statistics say that up to and sometimes more than 40% of income in the shops comes from foreigners visting Paris. Thanks to all of you who visit Paris and spend your dollars, pounds and euros here…and for once very few French complain. (French not complaining… pas possible!!!)
Promoting the heart of Paris as the best destination in the world is our goal and our past history naturally serves to entice you to visit our beloved area, le Marais. We will continue to bring you more of this district as we develop more media partnerships and events with the addresses we love in le Marais. This includes famous museums, hotels, restaurants and nights clubs, starting with the biggest of them all, Les Bains Douche (see below for a very special event!). Of course, we'll keep you posted about all new events. We thank you for your subscription to the monthly Parismarais newsletter – and make sure all of your friends are subscribed as well, to keep up-to-date with all the exciting events.
For now, let's do a quick tour of the events we enjoyed last month, and all of the not-to-be-missed happenings coming up in October (and one in November).

A bientôt!

Pascal Fonquernie
Editor Parismarais.com

---
COMING SOON: SIGL
The new gay, lesbian and gay-friendly show, unique in its genre, sigl, is going to take place in a month from now, November 2-4, in the heart of the city of Paris, under the Louvre Museum, in the magical Carrousel du Louvre.

Some news on www.sigl.fr

The list of exhibitor's and partners of sigl is online – you can access it from the site by: "visit" / "exhibitor's list"

You can reserve your ticket for sigl in advance and pay only 8€ instead of 12€ at the door. Access it by: "book your entrance."

Subscribe to the free sigl newsletter at www.sigl.fr, and be the first to know about all of the special advantages reserved for sigl visitors throughout the three days, in the "Parcours Off Carrousel." Access it by "visit"/"events."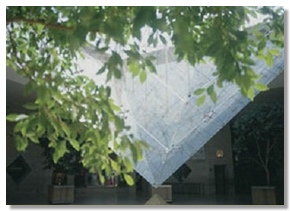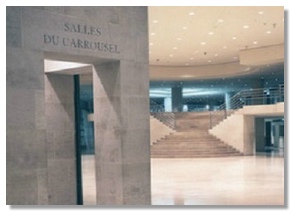 ---
GREAT DEALS FOR LUNCH !
Here is a selection of restaurants we found in le Marais district where you can have an amazing lunch for only a few euros, starting at 7,50€ for a 2 course « déjeuner ». Incredible isn't it?
Les Carnivores - 1 meal + 1 dessert 7,50€
So cheap it's difficult to believe… and so good too! Roast chicken or cod with cream and asparagus and delicious tarte aux pommes…

Les Carnivores Coffee
20 rue de la Reynie 75004 Paris
Tel 01 42 71 89 86
http://www.carnivores-coffee.com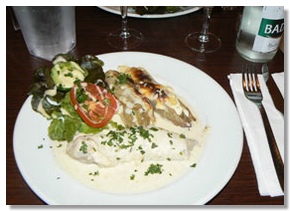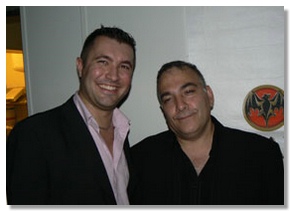 Les Comptoirs de Carthage – full lunch at 10€
Homemade by Kate, inspired by Tunisian cooking and British classics. The decor is divine and welcoming too. For healthy eating with great taste for only 10€ visit Les Comptoirs de Carthage Tea Room and Shop.
Les Comptoirs de Carthage
27 rue de Picardie, 75003 Paris
Tel 08 72 29 37 36
Fax 01 48 04 37 37
Metro: Temple
Monday CLOSED, Tuesday thru Saturday 11am – 8pm, Sunday 2pm – 8pm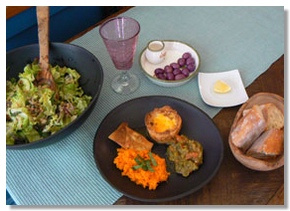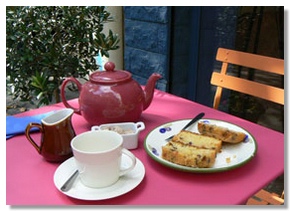 Le Coupe-Gorge – 2 course lunch menu at 11 €
One of the best values you'll find in le Marais. An adorable team serves up excellent French cuisine, with a 3 course menu for only 17€. For lunch they offer the best deal we've found in central Paris – only 11€ !
2 rue de La Coutellerie, 75004 Paris
Tel 01 48 04 79 24
http://www.coupegorge.com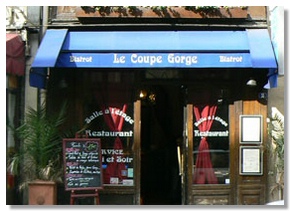 Amisphere – 2 course + glass of vine 13,50€
The name says it all, a rendez-vous for friends, «les amis» and the most friendly atmosphere. Bright colors, stone walls and fresh design welcome you for lunch or dinner with a plat du jour starting at only 9 euros, a new dish every day. Amisphere offers innovation in improving traditional French recipes for today's taste and everyone's pleasure. 2 course + glass of wine is only 13,50 with gigantic portions. Not to be missed!

F & B – 2 course 15 €
14 rue Charlot, 75003 Paris
Tel 01 42 78 02 31
http://www.foodandbeverage.fr
Metro: Filles du Calvaire or Temple

Ivory – 3 course 20€ lunch menu
This is the top of the list! 20€ may be a bit expensive for lunch, but it's well worth it, and the quality is there… Just next to Hotel des Archives and Hotel Molay, Ivory is a new neo-baroque restaurant offering one of the most sophisticated cuisines in the north Marais for very decent prices. Every evening you can enjoy a 3 course meal for less than 35€.

Ivory
74 rue des Archives, 75003 Paris
Tel 01 42 41 21 96

Le Carré Des Vosges
At 15 rue Saint Gilles used to be Le Petit Pamphlet, which was sold to a young couple with a brilliant chef… We won't say more except that you must try the designer bouillabaisse at 21€ and enjoy the best chocolate cake you will ever eat in your life -- they call it Choc'or because it has a golden leaf on top that you can actually eat. Dinner is about 40€ and lunch is less than 30€ for 3 courses. I also enjoy a delicious Macon Village for only 5€ per glass. Definitely one of the new entries in Le Marais' TOP TEN RESTAURANTS.

Le Carré des Vosges
15 rue Saint Gilles 75003 Paris
Tel 01 42 71 22 21
Lecarredesvosges@yahoo.fr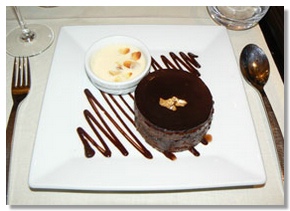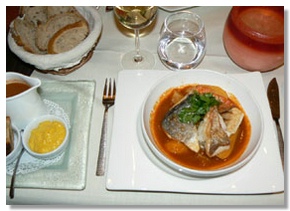 ---
EVENTS NOT TO MISS
LA NUIT BLANCHE – October 6
Every year on the first weekend in October, Paris stays open all night to celebrate art and culture with events, parties, and discoveries through the entire city. It's called « La Nuit Blanche » and naturally le Marais will be one of the top spots to have fun! See the Paris City Hall web site for all the details – in French only, sorry! http://www.paris.fr/portail/nb2007/Portal.lut?page_id=7948
PARIS HORSE GUARDS SHOW – October 7-8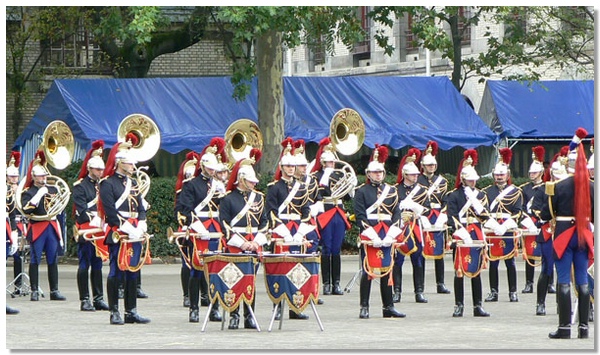 The Paris Horse Guards perform their annual show at their Marais headquarters on October 7 and 8. This is one of the most incredible shows you can see in central Paris. For two days enjoy beautiful horses in imperial costumes riding to orchestra music, and an extravagant motorbike show featuring 20 men stacked in a pyramid driven by four bikes! Come out to see the show, and maybe take home a souvenir t-shirt or key ring.
See last year's report: http://www.parismarais.com/garde-republicaine.htm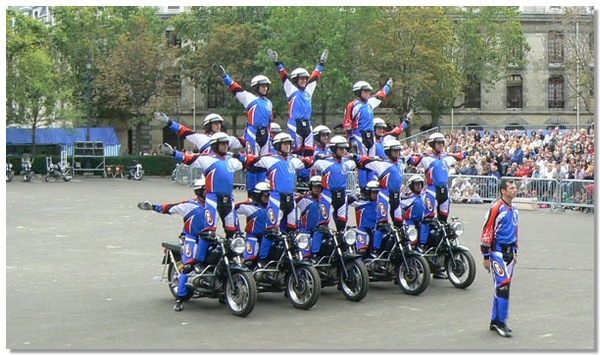 PARTIES we enjoyed and where you should go next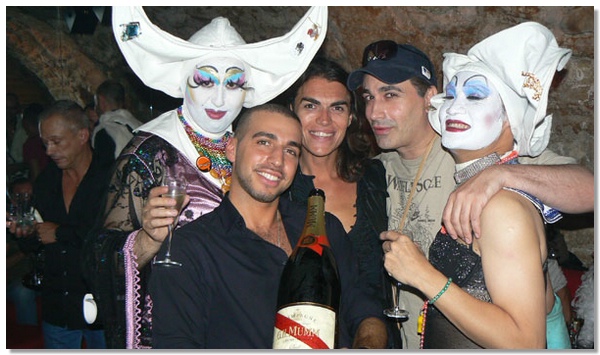 Scarron Club – First Birthday Celebration
Thanks to Jean Louis Garnier and his team for hosting a wonderful, glamorous and exciting party – it was incredible! All of Paris was there… Be sure to visit Le Scarron, Wednesday to Sunday from 10:30 pm
3, rue Geoffroy l'Angevin
75004 Paris
Tel 01 42 77 44 05
www.lescarron.com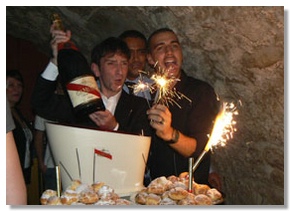 Private Party at Les Bains Douche – October 9
On October 9, Les Bains Douche will be hosting a book launch party in honor of a new book about France Gall, the famous French singer who was first an icon for Serge Gainsbourg and then married the great composer Michel Berger, who died accidentally in 1992. Gregoire Collard who was his press manager for over 15 years has written a very sensitive book about the life of France Gall – we all hope she will attend.
---
ROSSY DE PALMA: A NEW PERFUME MADE IN LE MARAIS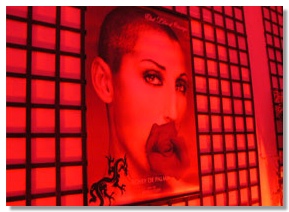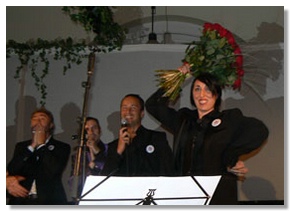 Thanks to Etienne de Schwardt and his team…the famous perfume maker has created a new fragrance with Rossy De Palma, the Spanish actress and icon of most Pedro Almodovar movies. This perfume, Eau de protection, is dedicated to sensuality and love. As Rossy De Palma said at the end of her show:

«Protégez-vous avec ou sans parfum !»

Do come to 69 rue des archives 75003 Paris to discover Rossy's perfume. With the scents of ginger and rose, both women and men can wear it.
It is unique. It is a must. And it is the first superstar perfume born and made in le Marais!
Check http://www.etatlibredorange.com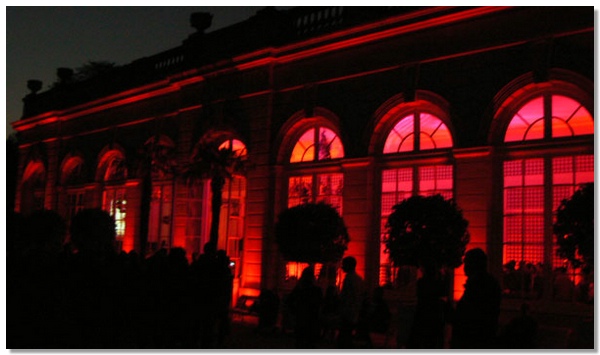 ---
FASHION IN LE MARAIS
Mademoiselle Vegas is not only a fashion victim, she is definitely Rock 'n' Roll ! I recently bought one of her fake tattoos – they are printed on sleeves as thin as stockings so you don't notice them – and they look great! Murielle, the adorable restaurant manager at Les Bains Douches and Florent, from Jean Paul Hevin, the luxury Chocolate Maker had a blast and borrowed mine !
Mademoiselle Vegas
48 rue Charlot 75003 Paris
Tel 01 42 74 72 89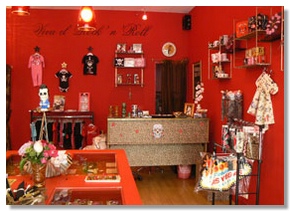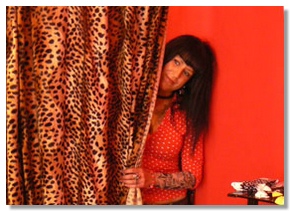 By the way, Jean Paul Hevin is continually launching great new products and sharing his creativity with the world. He recently introduced Les Seins en Chocolats, chocolate breasts that are absolutely divine, not only in shape but in taste…
http://www.jphevin.com
Boutique & Tea Room
231, rue Saint-Honoré 75001 Paris
Tel 01 55 35 35 96
Fax 01 55 35 35 97
PIERRE TALAMON: Men's haute couture at prêt à porter prices
A great new designer has opened his shop and atelier in le Marais. When everyone seems to be having their products made in China by workers who are paid less than $100 per month, we are happy to promote a 100% Made in France Designer who is doing fabulous men's collections as well as made to measure at unbeatable prices. It's all there for you. Visit Pierre Talamon Shop at 15 rue du Temple 75004 Paris.
http://www.pierretalamon.com/presse.htm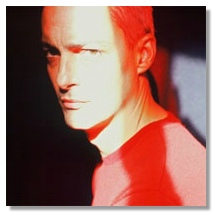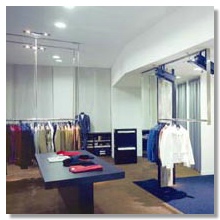 ---
GREAT 3 AND 4 STAR HOTELS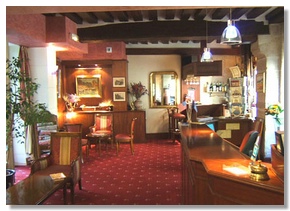 Hotel Saint Paul***
The freshly painted Hotel Saint Paul has one of the greatest locations in Paris, next to Saint Paul Church. Just a few steps away is the magnificent Hotel Carnavalet, which now houses the historical museum of Paris – access is free and it is definitely worth a visit. There is also Musée Cognacq Jay dedicated to the 18th century, and the great Saint Paul Church, an example of pure baroque style. Facing the hotel is the beautiful Hotel de Chavigny, now home to the local fire brigade which hosts one of the most popular Bastille Day parties every year. On rue de Sévigné and rue des Francs Bourgeois just on the next corner, are hundreds of chic boutiques and sumptuous spots to have lunch. You'll soon realize that Hotel Saint Paul is really the best place to stay for great fun in le Marais.
Book online direct with the hotel without any agency fees :
http://www.parismarais.com/3-star-hotels-in-le-marais-paris.htm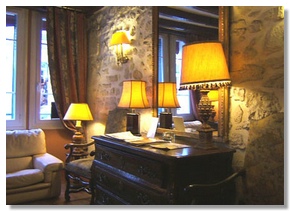 Hotel Saint Louis ***
Located on the main street on Ile Saint Louis, Hotel Saint Louis boasts one of the most perfect locations in Paris' favorite district. With it's village ambiance, like a little Venice on the River Seine, you'll enjoy great restaurants at reasonable prices, chic boutiques, art galleries and the beautiful Saint Louis Church where you can listen to classical concerts…and it's all just a few steps away from your room. Hotel Saint Louis offers 19 rooms with air conditioning, overlooking lively but quiet streets, letting you appreciate the Parisian atmosphere right from your own room. Enjoy a leisurely breakfast in a medieval gothic room, then a quick two minute walk across the river will take you to the south Marais…
Book online direct with the hotel without any agency fees :
http://www.parismarais.com/3-star-hotels-in-le-marais-paris.htm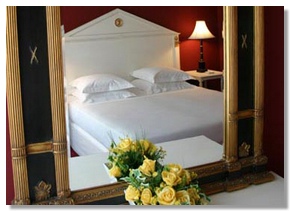 Villa Mazarin ****
Empire style is back in fashion and Villa Mazarin did it right by choosing this classic chic style to furnish its rooms.
Found in a prestigious 1850's Haussmanian building, the Villa Mazarin is unique in many ways: its style, ambiance and inviting welcome. With warm colors, superb black and white stone bathrooms, fine art in every room, air conditioning…and even the smallest room is almost twice the size of most other hotel rooms in the area. It is also the first 4-star hotel to be completely non-smoking. You are just a few meters away from cafés, terraces, chic boutiques and gay bars, perfect for fun and seduction. This is definitely the best choice for your stay in the very heart of le Marais.
Extend your stay after Paris and visit Villa Mazarin Aigues-Mortes, the perfect way to visit two of the best spots in France – Paris and the French Riviera.
Book online direct with the hotel without any agency fees :
http://www.parismarais.com/4-star-hotels-in-le-marais-paris.htm
Visit Villa Mazarin Aigues-Mortes and ask for the Parismarais.com special rate:
http://www.villa-mazarin.camargue.fr/
---
HOLIDAY APARTMENTS
Looking for somewhere unique to stay for your next French holiday? Parismarais selects only the best of the best in each category, just for you. You know that when you rent a flat with the owners and companies we select, you'll be welcomed like a friend, benefit from great service and enjoy exceptional accommodations.
LAST MINUTE DEALS: 2 GREAT STUDIOS ONE ABOVE THE OTHER to rent from 10 to 20 October – 120€ per night each – minimum 4 nights or 700€ per week.
Check studio Florentin + studio Provençal http://www.parismarais.com/visit-our-flats.htm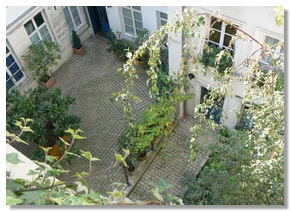 ---
A NEW GREAT BOOK BY THIRZA VALLOIS
After telling us so much about le Marais history (read the Temple story:
http://www.parismarais.com/the-temple-story.htm ) Thirza Vallois amazes us with her stories about Aveyron.
"Aveyron, A Bridge to French Arcadia" has seen the light of day! Please go to her web site for more details at http://www.ThirzaVallois.com

"It all began with a riot of wisteria". And that is also how my book begins… it is the captivating story of a once destitute corner of France that is now singled out for its unbeatable, idyllic quality of life. More than a travel book to a unique and beautiful area, it is also a portrait gallery of the people of the Aveyron who are building bridges to the outside world. I hope it will entice you at some point in your life to go and explore this unique corner of France and perhaps you will be as enchanted and amazed as I have been. I will be doing my book tour and events in Paris during the months of October and November. Please, come visit me at one of the following events - I would be delighted to see you!
---
ART GALLERIES

Anne Vignial Gallery
Opening October 5
A new exhibition featuring many great street artists including the top ones who will soon be the French Andy Warhols.
Anne Vignial Gallery
53, rue Charlot, 75003 Paris
Tel/Fax: 01 48 87 01 00
www.annevignial.com
info@annevignial.com
Tuesday to Friday: 2 pm to 7.30 pm, Saturday: 11 am to 7.30 pm
Kakeboton Gallery
Albert Boton presents Pascale Marchesini-Arnal - Sculptures - October 9 to 21 2007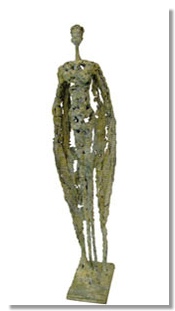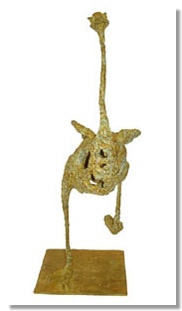 Coming from a family of musicians, Pascale Marchesini-Arnal plays with her hands too. It is through the sculpture that she decides how to express emotions.

The creations by Pascale Marchesini-Arnal are very unique figurative and wildlife sculptures. She works with various raw materials, like paper, plaster with wood or bronze in « collector pieces ». Each model, stretched, willowy, torn, opening, fossilized, rough and fragile, allows the gaze to pass through… Like the empty space in the heart offering a deformed, quiet and sad interval of freedom.
Pascale Marchesini-Arnal Exhibition
Boutique-Galerie kakeboton
10 rue de la Corderie – 75003 Paris
October 9 to 21 2007
Opening: Thursday, October 11 – 6 pm to 9 pm
From Tuesday to Sunday – 11 am to 7:30 pm
Participation of the artist on the weekend
http://www.kakeboton.com
---
GREAT GUIDED TOURS
Here are three Parismarais partners who can guide you to enjoy Paris in three different ways.
Paris Perspectives
Pamela Grant organizes some of the best tours you can find in le Marais, in both English and French. Just write to her and ask for more information or a full tour of the Marais.
Pamela Grant, Paris Perspectives
http://parisperspectives.com/contact.html
Eye Prefer Paris Tours
See the Paris that Tourists Never See…
Come on an Eye Prefer Paris Tour and see Paris from the inside on one of Richard Nahem's fun, offbeat tours. Richard plans his tours around interesting, out-of-the way places customized to your own interests, and he is dedicated to showing you a piece of Paris you'd never see on your own. After years of rave reviews from friends and colleagues who loved Richard's own private tours of "his" Paris, he decided to go public.
Richard Nahem, Eye Prefer Paris
http://eyepreferparistours.com/
Paris Gay Village
Discover Paris by its pink side with Parisgayvillage.com. Great guides like Alain Canat and Ludovic Dunod will enchant you and take you for a romantic and unbelievable journey through time in the gay Paris that no longer exists.
http://www.parisgaivillage.com/gb/index.html
---
LEARN FRENCH UNDER THE SUN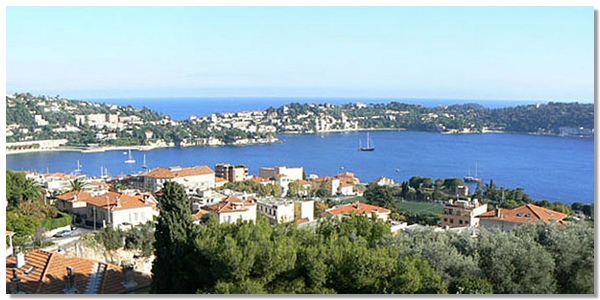 A unique French immersion program in the South of France.
Instead of idling away your time lying on a beach or sitting in a café, why not live the intellectually invigorating adventure of learning to speak French together with fascinating people from all over the world? This unique opportunity is offered by the Institut de Français in Villefranche-sur-mer, (the town next to Nice) a renowned school set in a breathtaking location on the French Riviera, which runs an intensive program of 8½ hours a day, with 2 on-site meals, 5 days a week, all year round.
The results are impressive: first, because the teaching standard is top notch, secondly, the program is extremely varied, ranging from audio-visual classes, language lab, discussion-lunch (with a teacher) to practice sessions, linguistic games, songs, role playing in everyday situations, commenting on newscasts, commercials, a demonstration of crêpe making, a presentation and tasting of cheeses, etc.
Add to that the organized evening activities, most accompanied by teachers: cinema showings, going to the theater after having studied the play, meals at a restaurant, a full-day excursion in the hinterland, to renowned villages like St Paul-de-Vence, Grasse, the perfume center of France, etc. All this makes for a truly fulfilling, unforgettable experience!
Find out more and read about it in German too:
http://www.parismarais.com/education-language-schools.htm
---
Parismarais Newsletter
Parismarais Newsletter, October 2007 issue
Thanks for their contribution: Lynda Sydney, Lili Quint, Caroline de Rivoli.
http://www.parismarais.com
mailto:info@parismarais.com
To Subscribe:
http://www.parismarais.com/parismarais-newsletter.htm
To Cancel Your Subscription:
http://www.parismarais.com/unsubscribe.htm
To receive more news about Paris, subscribe to Parler Paris Newsletter and twice a week you will receive the latest information, events, tips, and details about what's new in the French capital, written by Adrian Leeds, long time resident of Le Marais, visit www.parlerparis.com
Copyright 2007, parismarais.com