Irish Coffee at Ozo
DRINKING OUT IN LE MARAIS
Bonjour from Le Marais,
There are hundreds of friendly places to go out in le Marais, but what major guide books don't know and what we insiders do is when and where to go.
Time matters and what used to be popular last year is not always still in fashion.

Read on to discover our favourite bars, cafés and brasseries in the eternally chic Marais district. This is of course not a complete list of the hundreds of places you will find in le Marais, but our own tried and true selection.

These are the places we have visited many times, enjoy for their location, style, and ambiance as well as warm welcome. We now share them with you.
Since it's winter time, we have tested where to get the best Irish Coffees in Le Marais.
You generally drink them after dinner here, when restaurants become cocktail bars and the clientele is mainly night owls who are afraid of nothing, including seducing you.
Be ready for Le Marais nightlife !
We want to hear from you – if you visit these places, feel free to share the fun on our Facebook page !
As the French law states : « l'abus d'alcool est dangereux pour la santé » so Enjoy Le Marais Bars and clubs, but know your limits.

Pascal Fonquernie
Editor PARISMARAIS NEWSLETTER
---

THE MARAIS DRINKING CIRCUIT
EARLY AFTERNOON
Arôme et Cépages
Inside le Marché des Enfants Rouges, a great wine bar for a glass in the sun.
39 rue Bretagne, 75003 Paris
Café Charlot
Open 7/7 from 7AM to 2AM Sunny terrace and tasty hot chocolate.
So chic and so VIP.
39 rue Charlot, 75003 Paris
Au Petit Fer à Cheval
Old style French bistro with a little terrace.
A great place to meet. watch people and make comments.
30 rue Vieille du Temple, 75004 Paris
Tel : 01 42 72 47 47
Le Progrès
Classic brasserie and French bistro at the corner of rues Bretagne and Turenne.
The casual place to meet after lunch in le Haut Marais.
1 rue de Bretagne, 75003 Paris
Tel : 01 42 72 01 44
Le Troisième Chinon
Beautiful, colourful décor with a small terrace, just opposite
The majestic Archives Museum on rue des Francs Bourgeois.
56 rue des Archives, 75004 Paris.
---

LATE AFTERNOON
Les Marronniers
One of the most popular terraces in the south Marais.
The best value is their hot chocolate « Spanish style ».
18, rue des Archives, 75004 Paris
Tel : 01 40 27 87 72
Monsieur Henri.
New Wine bar next to Hotel du Vieux Saule
Organic rare wines and Cheese Planchas.
Surprising selection of bottles in limited edition.
8 rue de Picardie, 73003 Paris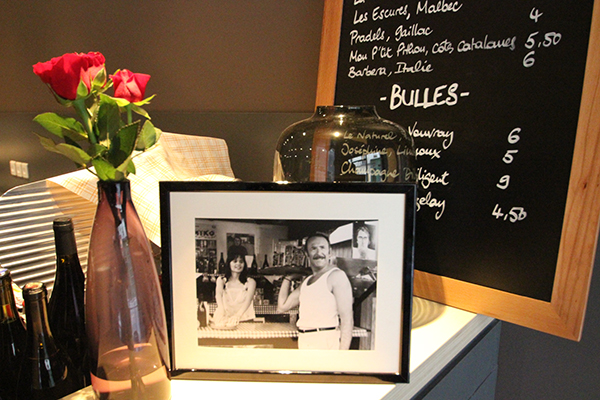 Monsieur Henri New Organic Wine Bar
Hotel Duo Lounge Bar
Great selection of vines, Champagne and Cocktail
Metro : Hotel de Ville Monday to saturday
4 pm to midnight, Soft Drinks from 6 €.
11 rue du Temple, 75004 Paris
Tel : 01 42 72 72 22
La Favorite
Big café-brasserie with a cosy and warm deco.
Ideal for meeting friends to have a chat while sitting in the comfortable chairs facing beautiful Saint Paul Church.
4 rue de Rivoli, 75004 Paris
Tel : 01 42 78 56 48
Minimes
Stylish place with good value lunch too. Happy hours on cocktails at 6 euros from 6 pm.
36, rue de Turenne, 75003 Paris
Tel : 01 42 71 36 70
Café Beaubourg
Facing the Pompidou Center at its south corner, this trendy café designed by Porzamparc, offers good food and drinks at any time of the day.
rue Saint Martin, 75004 Paris
L'Etiquette
Wine tasting in the late afternoon, always something new to discover.
10 rue Jean du Bellay Paris 75004 ( ile Saint Louis )
Tel : 01 44 07 99 27
---

« APERITIF » TIME, EARLY EVENING
Lizzard Lounge
Australian Style, friendly and always busy with an English speaking crowd!
18, rue du Bourg Tibourg, 75004 Paris
Tel : 01 42 72 81 34
Uniq Lounge
New friendly cocktail bar with tapas « à la française »
7 rue Simon Le Franc 75004 Paris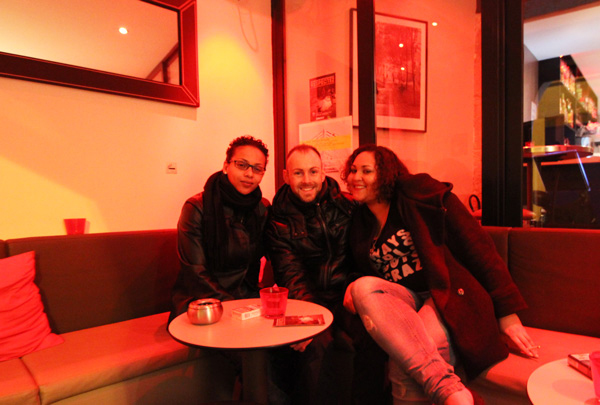 Uniq lounge team
Pick-Clops
Rock 'n' roll style bar with a 1950's deco, rand new redonne last month.
Fun place for people watching.
16 rue Vieille du Temple, 75004 Paris
Tel : 01 40 29 02 18
Des Bulles Sinon Rien
The Reference for Champagne tasting and Buying.
120 different type of Champagne to experience.
16 rue Elzevir, 75003 Paris
Tel : 09 83 74 25 04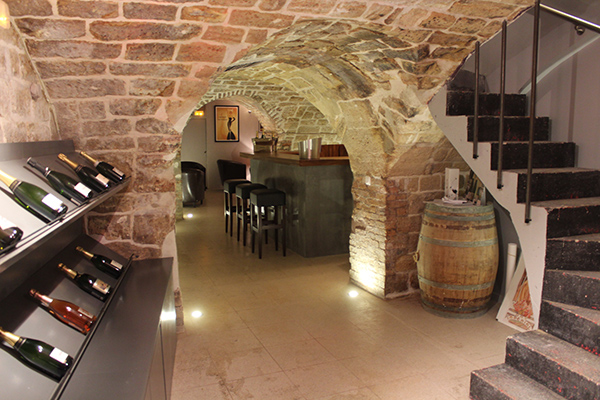 Des bulles sinon rien ! (Bubbles or nothing)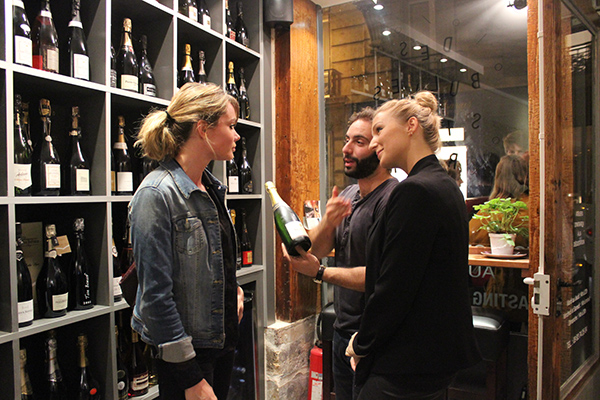 Advice on Champagne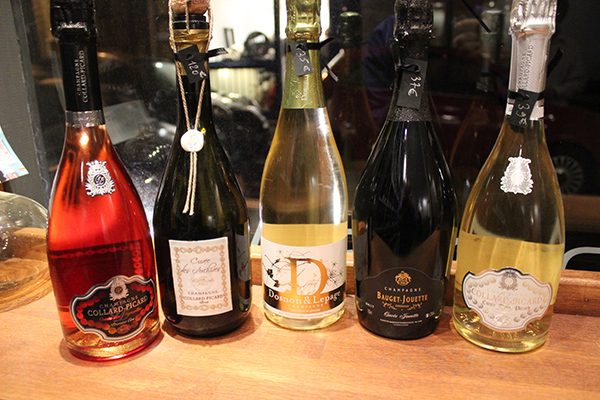 120 Different Champagne at des Bulles
Le Royal Turenne
Fantastic selection of Grand Crus wines and traditionnal french « aperifs »
Best Irish Coffee so far !
24 rue de Turenne, 75004 Paris
Le Wood
Terrace next to Picasso Museum fantastic decor and amazing cocktails,
Live music and Dj's.
1 Place de Thorigny, 75003 Paris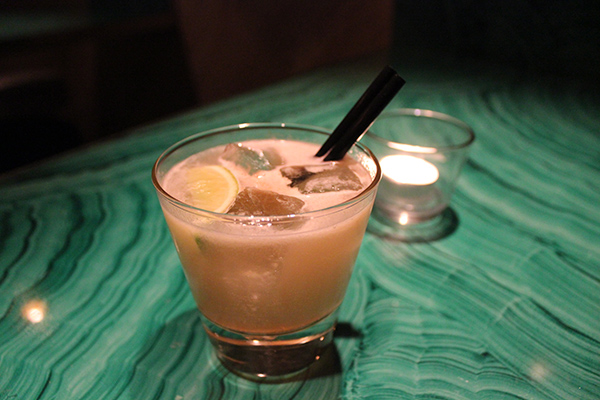 Finest Choice Made to your Taste at Le Wood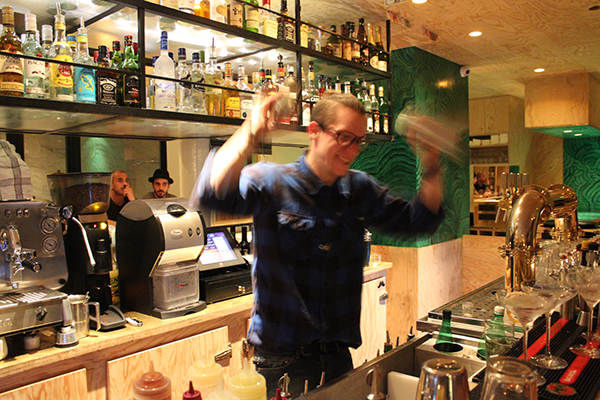 " Shake It Up " at Le Wood
OZO
Gigantic cocktails, charming staff creative decor… What else…
Ask Vincent his receipe of Irish Coffee « Maison ».
37 rue Quincampoix, 75003 Paris

CHHHUT
Friendly new local bar-restaurant with excellent Aperol Spritz
and South of France Wines.
22 rue béranger, 75003 Paris
Tel : 09 53 76 74 22
Ô Chateau
Most exclusive wine tasting place in Paris, just next to le Marais area,
Anglophone elegant crowd.
68 rue Jean-Jacques Rousseau, 75001 Paris
Tel : 01 44 73 97 80
---

LATE EVENING AND AFTER MIDNIGHT
La Place Royale
Classic restaurant and lounge bar, fantastic choice of cognac,
liquors and XL irish Coffee to die for.
2 Bis Place des Vosges, 75004 Paris
Tel : 01 42 78 58 16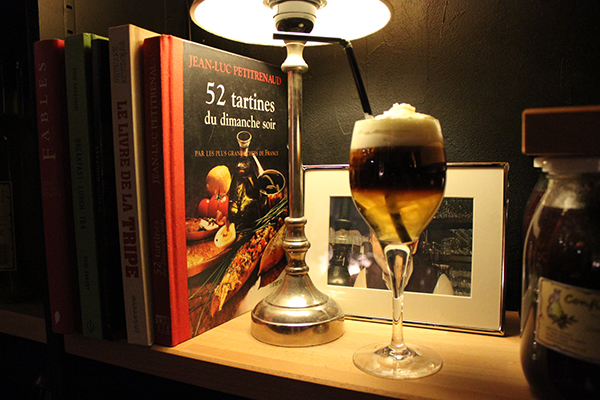 Irish So Chic at La Place Royale
Des Gars Dans la Cuisine
Better after midnight when dinner service is finished, then ask whatever you dare !
Restaurant and Bar, 72 rue vieille du Temple, 75003 Paris
Tel : 01 42 74 88 26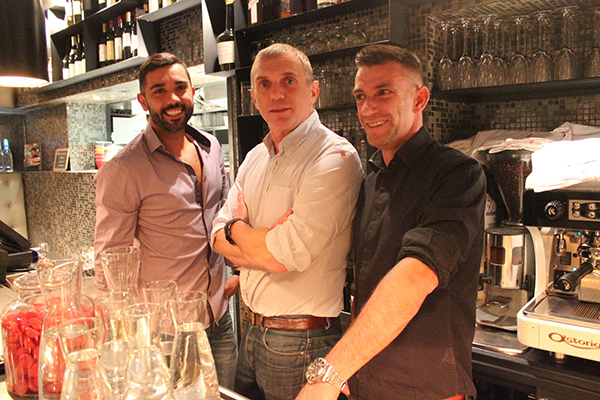 Des Gars dans la Cuisine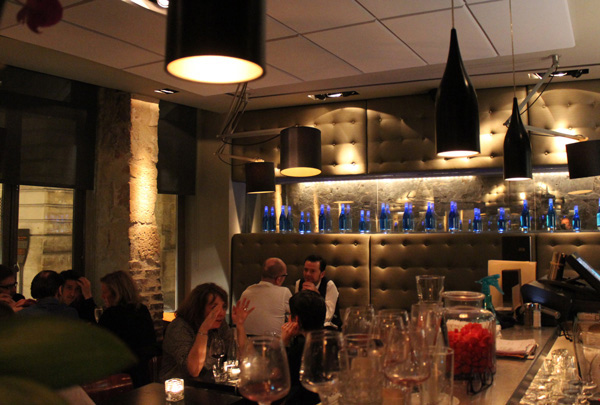 Des Gars Dans La Cuisine After Diner
Au Bienheureux
New chic local bar with Terrace.
Gregory created this place a few months ago and welcomes you like a king, plenty of vip's already go there.
Try his huge selection of french drinks you would not even imagine…
Fab Irish Coffee, followed by a « Chartreuse » shot !
2 impasse Berthaud, 75003 Paris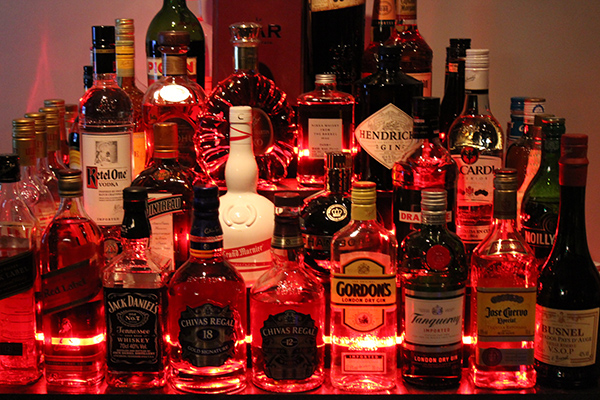 Au Bienheureux Selection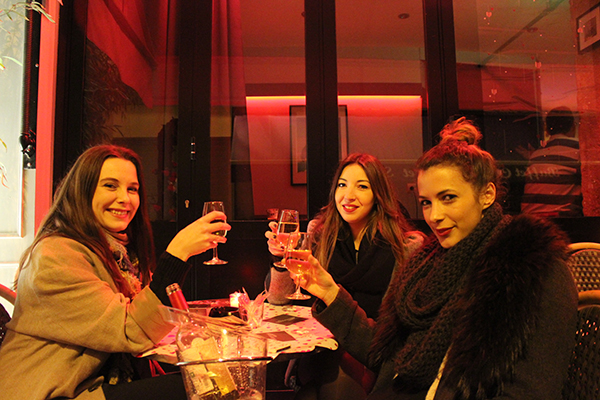 Sauvignon Testing at Au Bienheureux
Manfred
American style restaurant with live music Wednesday and saturday.
Delicious and generous Irish Coffee.
1 rue Réaumur, 75003 Paris
Irish at Manfred
Who's
Chic Stylish and gay restaurant and night bar with surprising cocktails and friendly staff.
14 rue Saint Merry, 75004 Paris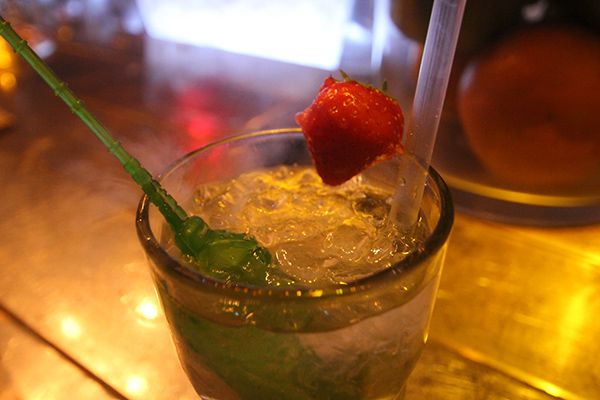 Devil's Surprise at Who's
Yono
Dare to push open the doors from 6 p.m to 2 a.m and you'll discover Ali Baba cellars on three levels. Cheap drinks and cocktails… Good enough to be noticed.
37 rue Vieille du Temple, 75004 Paris
Les Agités
Alternative electro music lounge club with large selection of wines and inventive cocktails.
15 rue de La Reynie, 75004 Paris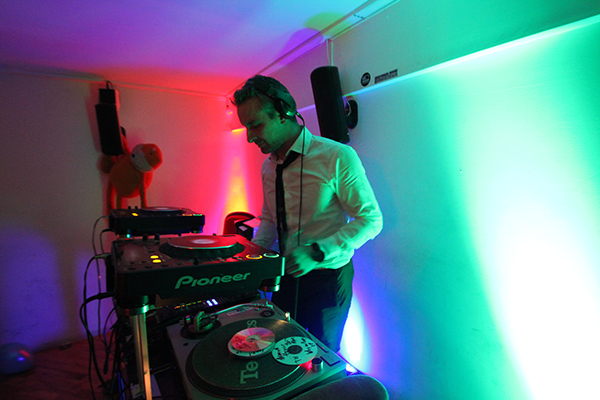 Avant Garde Electro Music and Cocktails at Les Agités
Spyce
From 6 pm to late at night .
This gay and hetero-friendly dance bar is a fun place to end your evening, complete with live DJ's and the latest music to get you warmed up .
Best eveving is Burlesque Cabaret Show on wednesdays.
23 rue Sainte Croix de Bretonnerie, 75004 Paris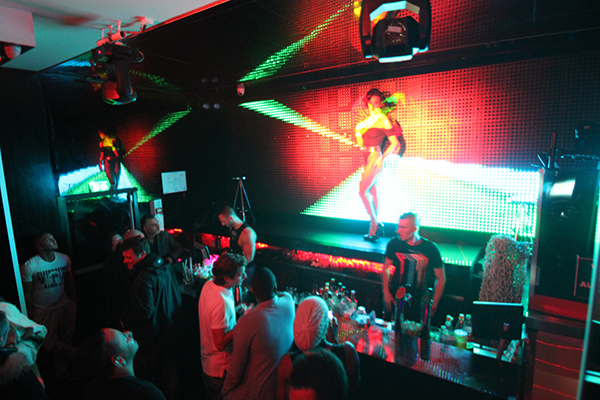 XL Mojitos at Spyce Cabaret
L'Etincelle
Métro: Hôtel de Ville - Parking: Hôtel de Ville - Baudoyer
One of the few place in Paris open 24h/24h - 7/7 Expensive but always open !
42 bis rue de Rivoli, 75004 Paris
Tel : 01 42 72 09 76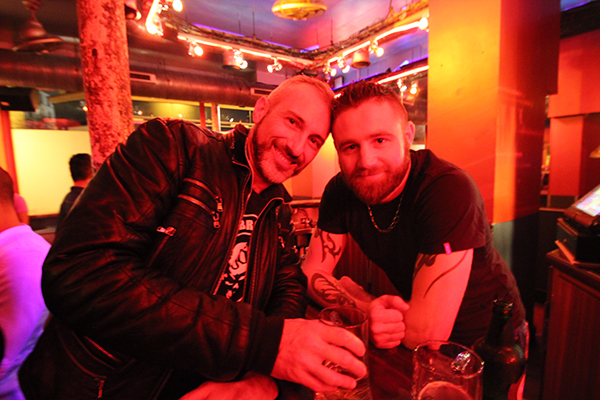 XL Beers for Big Boys at Cox
| | |
| --- | --- |
| | |
| Gigantic Lemon Surprise at Who's | Gigantic Mojito at Spyce |
| | |
| Vrumble at Uniq Lounge | Aperol Spritz at Les Agités |