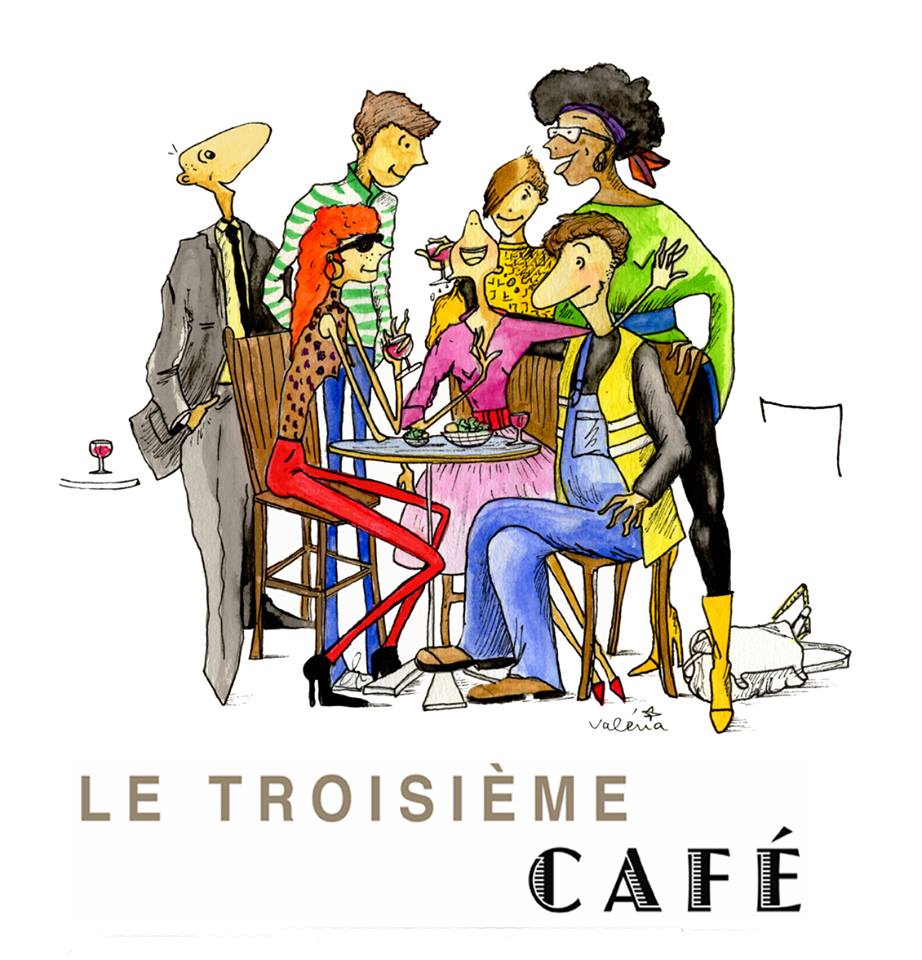 Le Troisième Café
16 Rue de Beauce, Paris, France
Metro: Filles du Calvaire (8)
Open Tuesday to Saturday
Lunch: noon - 2:30pm
Drinks & appetizers: 6:00pm - 9:00pm
> Website
> Facebook
The Troisième Café is an associative solidarity café that opened on 10 October 2014, two minutes away from the Marché des Enfants Rouges in the 3rd district of Paris. The aim of this café is to bring together the members of the diverse and varied social strata of the centre of Paris. As you open the doors of the Troisième Café, you will be greeted not only with hot and cold drinks but also with a fabulous pocket-friendly menu, a wonderful atmosphere, enriching diversity, human kindness, free entertainment, a warm fuzzy feeling, and loads of other things too!
The meal of the day is a permanently amazing 6 Euros. The reason for this is it is an associative cafe, and a not-for- profit organisation. The menu changes every day depending on seasonal availability. An example of the surprise menu would be: vegetable soup with tarragon, fresh salmon with broccoli gratin and fresh salad then strawberries fresh from the market, all this with a coffee for under 12 Euros.
This lovely place is a reassuring spot for the less well-off of the district. You can contribute to the cause of mutual solidarity by offering a "suspended" meal or a "suspended" coffee added to your bill. This touching and thoughtful concept originated in Italy. You pay for a free meal or coffee for someone less fortunate who will then be able to find solace and comfort in a meal that you have already kindly paid for.
The lady who started the café, Anne Esambert, had this wonderful idea of creating a social link in the district and to show that, even in the 3rd district, whilst undergoing a complete social transformation, those who are disadvantaged are not forgotten.
Come. Come and enjoy your meal. Contribute to a worthy cause and become a benefactor. Catherine, who manages the café as well as the contributors, deserves a hearty round of applause.