Education
DROUOT FORMATION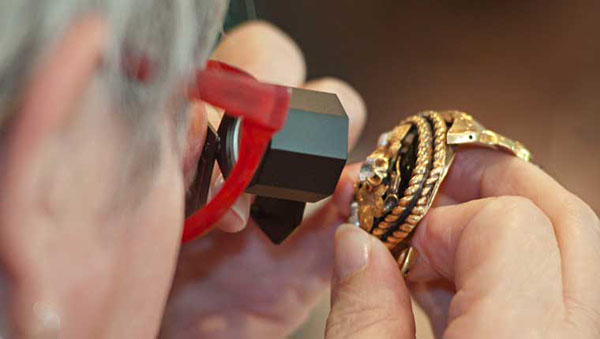 You have a passion for beautiful objects, you yearn to learn and deepen your knowledge of the evolution of styles through the ages in order to appreciate the art of living. You want to be in direct contact with the top experts, discover the intricacies of the art market by immersing yourself in the fast paced world of auction houses. The acclaimed art school Drouot Formation offers a wide range of the most advanced and eclectic instruction.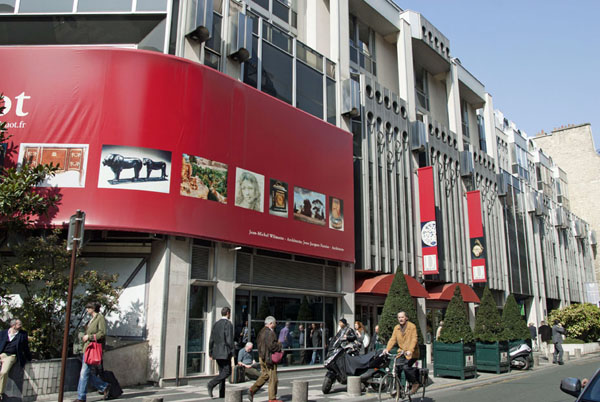 From thematic conferences to short cycle courses and longer vocational training designed for future professionals of the art market, you will find something to suit your curiosity and thirst for knowledge.
The course on vintage cars is tailor – made for enthusiasts of the genre, with exclusive visits to Ferrari workshops. Lovers of ceremonial objects, relics, Aboriginal paintings, and African civilizations will adore the Primitive Art cycle. Those who are devoted to design will take pleasure in a cycle dedicated to design and gallery visits. You have an hour, a day, two months or a full year, Drouot Formation offers a wide range of captivating courses to book without delay in the sensational Opera district of Paris.
Drouot Formation
12 rue Drouot 75009 Paris
Tél.: 01 48 00 20 52
Métro: Richelieu-Drouot
www.drouot.fr
SUMMER CLASSES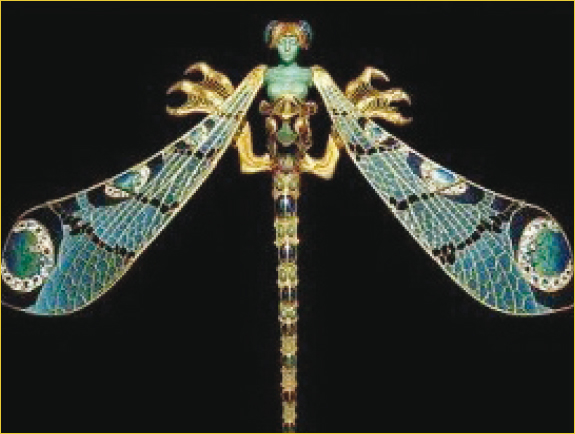 A 4 day interactive course to discover and explore gemmology and have an insight in jewellery appraisal. Topics ranging from mineral formation to gemstone classification as well as the legal definition of precious stones and its counterfeits will be discussed. The history of jewellery will be alluded to and illustrated by creations from the famous parisian Place Vendôme houses. Appraisals and auctions carried out at Drouot will be put into perspective.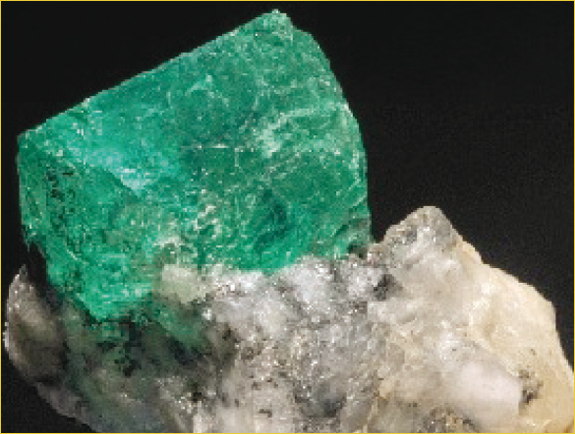 Jewels, Gems, Organics and the likes... so many treasures to have a closer look at!
Drouot Formation
12 rue Drouot 75009 Paris
Tel.: 01 48 00 20 52
Metro: Richelieu-Drouot
www.drouot.fr
A UNIQUE FRENCH IMMERSION COURSE IN A BREATHTAKING
SETTING ON THE FRENCH RIVIERA.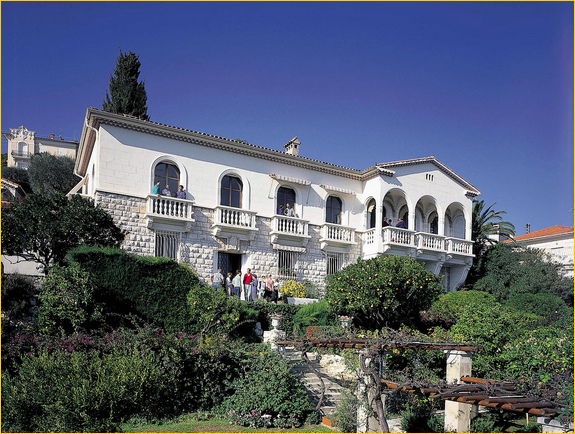 For anyone who wants to learn quickly how to speak French or significantly improve his/her spoken French, there's really only one solution : an all-day immersion course in France.
An outstanding example of such a course, which has won worldwide recognition, is offered on the French Riviera by the Institut de Français.
Set in the picturesque fishing village of Villefranche-sur-mer, next to Nice and Monaco, this school is considered one of the world's most intensive and effective learning centers in spoken French.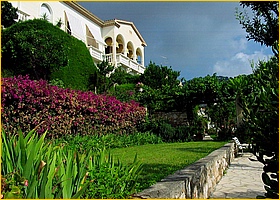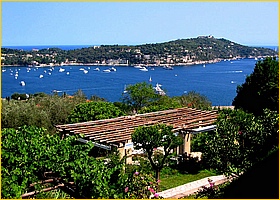 People with an amazing variety of backgrounds have been coming from all over the world to the Institut since it was established 37 years ago ; some come for just the pleasure of learning a new language, others who need to speak French for their work are sent by their firms or are diplomats or members of international organizations (UN, UNICEF, World Bank, etc.). Among them, one can mention a few luminaries such as the Queen of Norway (who came twice), a former prime minister of Australia, the Duchess of Gloucester, a present Canadian minister, a present South African minister, the Finish ambassador to Beijing, the Israeli ambassador to the European Union, etc.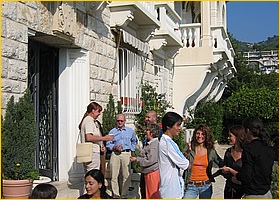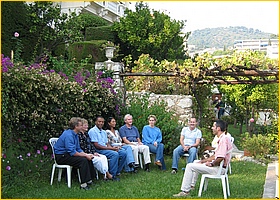 The course runs for 8 ½ hours a day, 5 days a week, for a period of 2 to 4 weeks.
The day starts at 8.30 AM with the students gathered in the Provençal dining room having a French breakfast including of course the traditional French baguette, croissants, home made marmalade, etc. From that point on and until 5 PM, only French is permitted. There is a 1 Euro fine for anyone speaking (or even listening to) another language. The system is quite effective : within days, even beginners are speaking in French.
After breakfast, the students are taken through a well-planned program of activities ranging from audio-visual classes, language lab, discussion-lunch with a teacher to practice sessions, linguistic games, songs, role playing in both everyday and professional situations, etc.
The full-day program is complemented by : evening cinema showings of French films at the Institut with discussions conducted by a teacher, evening outings with teachers to the theater, the opera or a restaurant, an all-day excursion to such renowned villages as Saint-Paul-de-Vence, Grasse, the perfume and flower center of France, the Maeght Foundation, the Picasso Museum in Antibes, the Chagall Museum in Nice, the Villefranche Chapel decorated by Jean Cocteau, etc..
It is through this "Total Approach"® to French that students are able to absorb the language from all aspects. At the end of their stay, most can converse quite well in French, sometimes with a high degree of fluency. Total beginners after 4 weeks are able to say much of what they want to say, simply and correctly.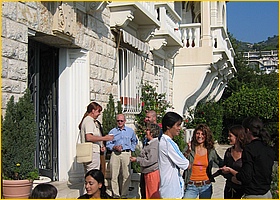 The key to this fluency is talk and more talk – ONLY IN FRENCH – in a variety of situations with a variety of techniques, using and re-using the fundamental vocabulary one needs for everyday conversation.
There's plenty of hard work but it's all done in a particularly cordial and relaxed atmosphere bringing many moments of fun and laughter.
The program has 8 possible levels : from total beginners to advanced II, enabling anyone to be placed in the most appropriate group. There are 6 to 10 students per group (10 is the maximum for best results).
To add to their enjoyment and comfort, students are housed in very pleasant apartments rented and managed by the Institut and located within walking distance of the school, shops, restaurants, banks, etc.
The Institut itself is housed in a luxurious Provençal villa set in terraced gardens with a breathtaking view of the Mediterranean and the Villefranche-Cap Ferrat beautiful bay.
All these ingredients undoubtedly make this course a rich and unforgettable experience.
For further information, please consult the website:
www.institutdefrancais.com
or
contact the Institut de Français at :
info@institutdefrancais.com
Institut de Français
23 avenue Général Leclerc
06230 Villefranche-sur-mer
Tel : +33 (0)4 93 01 88 44
Fax : +33 (0)4 93 7 92 17
FRENCH LESSONS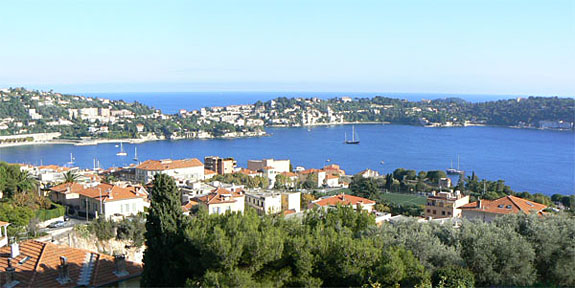 VILLEFRANCHE-SUR-MER, France — More than half a century ago, Grace Kelly began the arduous process of learning French after she married Prince Rainier and settled into life in the palace in Monaco at age 26. Today, the woman reportedly set to become the next Princess of Monaco, the South African swimmer Charlene Wittstock, 30, is taking the opposite tack.

Wittstock is already ensconced in an apartment at the Palace in Monaco near Prince Albert, 50, and has been studying at the most exclusive — and intensive — French language school in the world, the Institut de Francais in Villefranche-sur-Mer — eight miles west of Monte Carlo on the French Riviera. Wittstock is the latest in a steady stream of diplomats, world financial powerbrokers, actresses (Kathy Bates, Kate Capshaw and Britain's Honor Blackman), athletes and royalty (Queen Sonja of Norway was a recent student) to attend the Institut hoping its unusual methods will help them perfect French.

Housed in a hillside villa overlooking the Mediterranean, the school was founded in 1969 by Jean Colbert, a former French aerospace scientist and Columbia professor and his wife Madeleine. The Colberts based their teaching principles on a scientific survey of the 1500 words used most often by French people in cafes, buses and subways. "We're interested in getting students to open their mouths and speak French," says Frédéric Latty, one of the school's administrators. "We don't spend a lot of time on vocabulary that you'll never use."
Most students, who range in age from 21 to 75, live in school-run apartments scattered on the hillside and walk to the Institute every morning. After being tested on the first day, they are assigned to beginner, intermediate, or advanced classes. Between 75 and 80 students enroll in each month-long session. The course costs 2500 Euros ($3165) during the off-peak season and 3100 Euros ($3920) during high season. Although students come from all over the world, including America, England, Australia, Germany, Switzerland and Scandinavia, they all have one thing in common: They're Francophiles.

Rick Posner, 56, a court reporter from San Francisco who attended the Institute recently, said he fell in love with the French language when he was a 16-year-old high school student. "I even thought I'd eventually become a French teacher," he said. "But then life took over and my French went on the back burner. I lost a lot of it. I always regretted it." When he came to the Institute recently, Posner said he was realizing a lifelong dream. "I felt I was finally living out my high school fantasy," he said. "And when I left the school, I was really speaking French." No one is exempt from classes that begin every day at 9 a.m. and do not end until 4:45 p.m., five days a week for a month. Students are fined one euro if the teachers them speaking any language other than French. Even beginners have to deliver an oral report in French.
"We get many people who are used to being leaders in their field," says Jean Segarra, the school's principal teacher who has been there for more than 25 years. "Then suddenly they are in a situation where they are not in control and are in the same boat as everyone else. It can be a humbling experience."

Students spend 45 minutes a day in a language laboratory or "chambre de torture." But the tougher sessions are made more palatable by afternoon "séance pratiques" during which, for example, students learn the history of various French cheeses and wine or how to make chocolate crepes — and partake of what they've just learned at the end. For many, the school is so addictive (and the perfection of French so tantalizingly out of reach) — that they return over and over again. The record is held by a San Antonio couple, Margie and Charles Kilpatrick, who have taken the Institute's course 11 times. A number of wealthier American alumni have even bought homes in Villefranche. As for Wittstock, whose engagement to Prince Albert is said to be imminent, she is making rapid progress.
"She has the ear," Latty said simply. "It's just a matter of time." Nadia Lacoste, who served as the spokeswoman for Grace Kelly and Prince Rainier for almost 50 years, said the princess, in contrast, struggled with her second language.

"She was not truly comfortable speaking French for many years," said Lacoste, who now lives in Paris. "When they started getting older, Albert and Caroline would correct her all the time. She never lost her American accent but many people found it charming."

Paris version à la française
http://parisvf.com/
contact@parisvf.com
Paris Version à la Française is a new way to discover Paris and improve your French by sharing the
Parisian way of life with real Parisians You may have already visited Paris, but this time you want more than just a visit and are ready to explore and enjoy the authentic Paris. Your goal is
to insure a total immersion in daily Parisian life for a few days or a week in our lifestyle. Our method is based on a lively, up to date approach to French language with your active participation. We offer varied, friendly and accessible lessons which will help you to speak French. The weekly language and culture program is aimed at Francophiles who already have an intermediate level of French. It has been carefully designed by a professional team in order to help foreign nationals understand the complexities of the French language and society. French training takes place in the morning in the Marais, leaving the afternoon for cultural activities in another areas of Paris. The discovery curriculum changes daily depending on the theme : discovery, literature, gourmet, in the know, events. All visits and walks are in French by a personal tour guide; a professional trained in making the history of Paris come to life. In order for participants to learn the most about Paris and to share the experience, groups are limited to 10 persons and a French lunch will be shared during the daily program.
Rating Paris version à la française
/ No rating