Clubbing Gay
PARIS PLAISIR : THE CENTER OF THE WORLD IS YOU !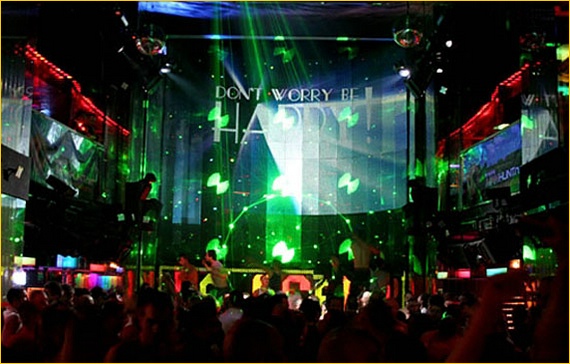 If tonight you're feeling like an evening of house, disco, mousse, sex, pink, comics, Latin way of life… No problem, we have just what the doctor ordered!
Whatever your style or your propensity, Paris-Plaisir.com has invested in the hottest spots of the French capital to offer you endless evenings that run from the most well-behaved to the most off-the-wall. Each year these events are drawing more and more enthusiasts who are no doubt tired of conformity… enthusiasts in search of raucous laughter and shared delights.

AT PARIS PLAISIR, YOU ARE THE CENTER OF THE WORLD !
The best DJs are spinning the hottest music for Paris Plaisir in some of the most unusual spots that Paris has to offer: Nicolas Nucci, Chocolate Puma, Sebastien Boumati, David Judge, Soul Avengerz, Samy Jo...
Cédrick Meyer's intuition is right on time when it comes to intoxicating theme parties that will leave you with an indelible experience. A warm welcome is guaranteed. The house-sound is resolutely happy. Veritable performance artists along with pitch-perfect lighting accompany you on a voyage of the senses.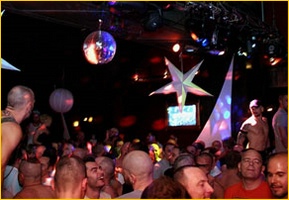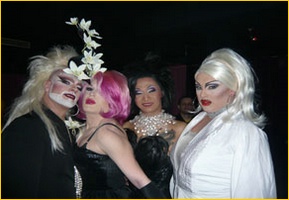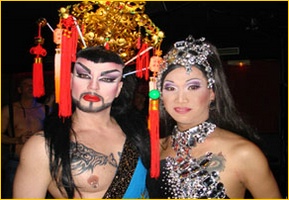 Throughout the years, Paris Plaisir has become THE reference as the hippest of the Gay Parisian soirées.
Required dosage found on paris-plaisir.com. If in doubt, ask the advice of your DJ!
Do you plan to stay in le Marais longer than a week ?
Visit our recommended holiday apartments. They are the perfect alternative to a straight and cold business hotel room and a great way to enjoy Parisian life like a local !
Gay Clubbing
The nightclub, dancing scene of Paris is not really centered in the Marais.
Tango
Also known as la Boite à Frissons the Tango is an original and should not be missed. The late night part is loyal to disco but at 10:30 the Tango welcomes gays, lesbians and straight folks who enjoy the classic dances of days gone by. Couples can be seen ballroom dancing the Waltz, Paso Doble, Cha Cha and of course the Tango! The climax is at 12:30 when they all line up for the Madison. Decorated like a dance hall from the 50s the Tango is quite unique where fun is had by all.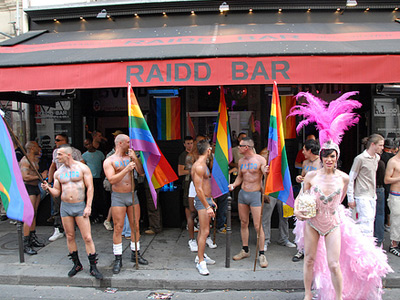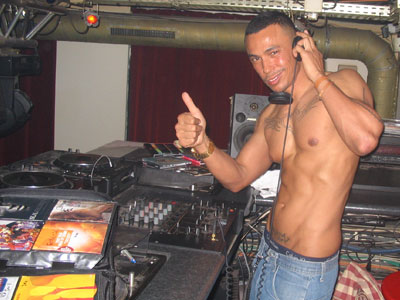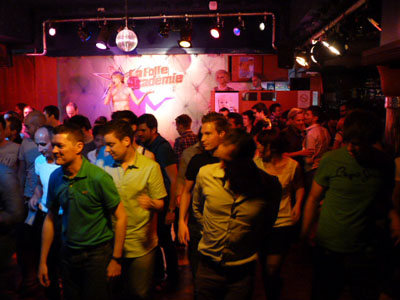 LE TANGO / LA BOITE À FRISSONS
Rue au Maire, 75003 Paris
Alternative people, alternative music like tango and salsa, the place to meet real Parisians with a big heart, week-ends are the best nights.
Open 11 pm to 5 am. Madame Hervé, « la patronne » has celebrated the 10th anniversary of Le Tango in september 2007 ! It's been elected Paris' favorite club by the readers of TETU Magazine.

CLUB 18
18 rue du Beaujolais. 75001 Paris - Metro Palais Royal.
This tiny club had its golden ages in the seventies and eighties but it's now living again with a new team. It's friendly and without pretention.
11 pm to 5 am.

LE BATACLAN
20 Boulevard Voltaire, 75011 Paris - Metro Saint Ambroise.
The Follivores and Crazyvores parties take place there every other Saturday, probably the best dance and fun parties in Paris… It's been on for years and is still a must. If you're not familiar with french disco classics you may be shocked, but it's fun to discover it, isn' it?

LA SCENE BASTILLE
2 bis Rue des Taillandiers, 75011 Paris - Metro Bastille
This straight house and techno spot host some of the best gay after parties on Sunday morning for those who never have enough or have had too much « energy » to go out till noon !

LE QUEEN
102, avenue des Champs-Élysées, 75008 Paris - Métro: Georges V
Phone: 01.53.89.08.90
Not in Le Marais, this institution is still a must, but is more and more straight and touristy, it seems that Les Bains Douches is now taking over a lot of their clientele. As Les Bains is in le Marais close to all other gay venues it makes sense … Best nights at Le Queen are Sunday evenings called Over Kitch and playing 1980's and classic disco and dance hits. Miss Galia Queen of parisian nights, entertain this special night.
Open Monday to Sunday 12 a.m. to 6 a.m.

L' INSOLITE
Rue des Petits Champs 75002 Paris - Metro Etienne Marcel
Outdated, hysterical and friendly, the anti-fashion victim club for real people…
11 pm to 6 am